Will Coldwater Creek Sink or Swim in 2013?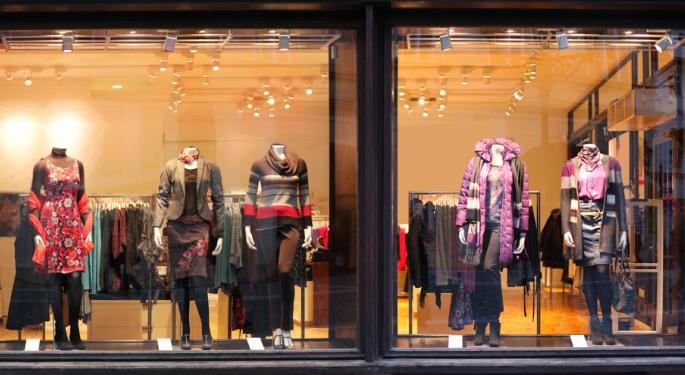 Coldwater Creek (NASDAQ: CWTR) was down more than 22 percent Monday after the company pre-announced an expected loss of 70 to 80 cents per share rather than its previous estimate of 55 to 65 cents per share. Volume for the day was 1.9 million shares compared to the average of 242,000. Clearly, investors went for the exit doors en masse.
This is bad news for a retailer some believed might be finally turning around after chronically lackluster sales and six years of income statements that showed negative earnings.
The company said that slow holiday traffic caused it to cut prices in order to manage inventories. This lead to lower margins that affected profitability, according to the Associated Press.
What happened to a company that reached a 2006 high of nearly $122 only to fall to just shy of $4 only 6 years later? (And that only after a 1 for 4 reverse split in October)
In years past, Coldwater Creek executives could say that the company was a victim of the same problems that plagued the women's apparel space. Companies like Coldwater Creek, Chico's (NYSE: CHS), American Apparel (NYSE: APP) and now privately owned Talbots all struggled to reach their target customer.
Chicos, like Coldwater Creek, once a $47 stock dropped to $2.50 before staging a rebound. Now, Coldwater Creek can no longer blame the sector. Chico's had an impressive gain of 64 percent in 2012 while Gap (NYSE: GPS), a retailer once in the same position as Coldwater Creek, reinvented itself and posted a gain of 78 percent in 2012.
Ann Inc., (NYSE: ANN) the company that operates Ann Taylor and Loft stores saw a gain of 43 percent in 2012 on the back of a new marketing strategy that included a new e-commerce platform and a larger investment in the high margin outlet space.
Coldwater's peers are finding the formula as Coldwater continues to struggle. While other stocks in the space doubled last year, Coldwater was up only 15 percent. It is that 15 percent, however, that have some analysts cautiously optimistic that there may be some upside left.
On Monday, UBS reiterated its Neutral rating but lowered its price target from $6 to $5. But the mean price target among analysts is $8, implying a 106 percent potential upside in the stock.
The chart does not lie. Coldwater Creek's uptrend resulted in a more than 100 percent gain since September. Although Monday's 22 percent plunge caused investors to sell and run, the stock is still above its 200-day moving average. Traders who follow Fibonacci retraces may see Monday's move as reaching a key Fibonacci level before regaining some ground.
Charts aside, investors who want exposure to this space should look at Chico's or Ann Inc. before Coldwater Creek. If for no other reason, these two companies are actually net revenue positive.
View Comments and Join the Discussion!
Posted-In: News Price Target Retail Sales Analyst Ratings Trading Ideas Best of Benzinga