How Much Can Facebook Charge Users to Send a Message?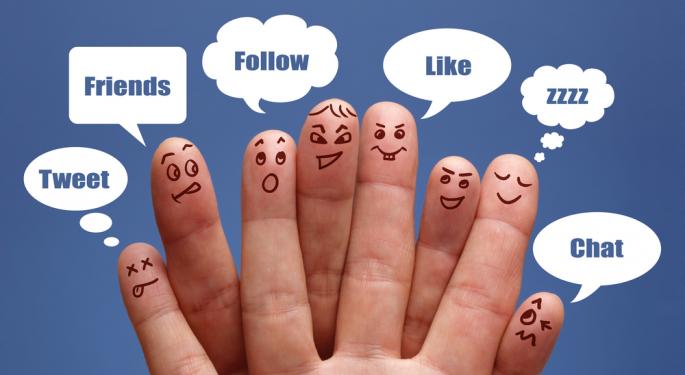 One month ago, Facebook (NASDAQ: FB) reportedly charged as little as $1.00 to send a message to a stranger. The company also charged $7 to better promote messages to all of a user's friends.
For everyday members, this seemed like a terrible rip-off. Instead of maintaining the current Facebook setup, the company decided to tear up the ecosystem by giving privileged users the chance to promote their messages above those who do not pay.
On the other hand, this service could be a valuable tool to those who have something to sell. While it may not have been designed for massive corporations, it might prove to be a useful feature for young artists, struggling bloggers or new comedians. It could feasibly help anyone trying to advance their status and their own personal brand. Users who are already connected to them on Facebook are not likely to care if they have to pay Facebook a few bucks to advance their careers.
Even so, when social media companies begin to charge users to enhance elements of the site that are typically free, one has to question if, when and where a line will be drawn.
As it turns out, that line will not be drawn at $100.
Facebook is now charging users $100 to message Mark Zuckerberg, the site's co-creator and CEO.
While this might present an interesting opportunity to those who have always wanted to talk to the firm's chief executive (regardless of the expenses involved), it opens the door to future changes -- and future expenses -- for the social network.
Facebook could not have survived as a fee-based alternative to MySpace. It became the world's number-one social network by providing a free online avenue for people to connect. It has inspired an entire change in the way smartphones, tablets and other gadgets are designed. Without Facebook, the tech industry would be vastly different.
If the company continues to add new fees and provides a better experience to those who pay, Facebook could end up dividing its users. And if it does, it might become more vulnerable to new competitors -- including Google+ (NASDAQ: GOOG).
Thus far, Google has not attempted to charge users to perform any actions on its social network. Google+ is still fairly young, however. The company could always switch to a fee-based service once more users are attained.
As a celebrity, Zuckerberg may be able to command the $100 message fee. Facebook could feasibly apply a similar fee to actors, athletes and other well-known figures. Politicians could use this as a tool to raise funds, particularly if they personally respond to the messages they receive. Celebrities could feasibly do the same.
Even then, are these fees really justifiable? That depends on what consumers get for their money. Until Facebook commits to a pricing structure, however, it could be difficult for users to accept the strategy that the company has decided to take.
Follow me @LouisBedigianBZ
Posted-In: Facebook Google+News Tech Best of Benzinga
View Comments and Join the Discussion!