Euro Holding Near $1.30 Ahead of ECB Meeting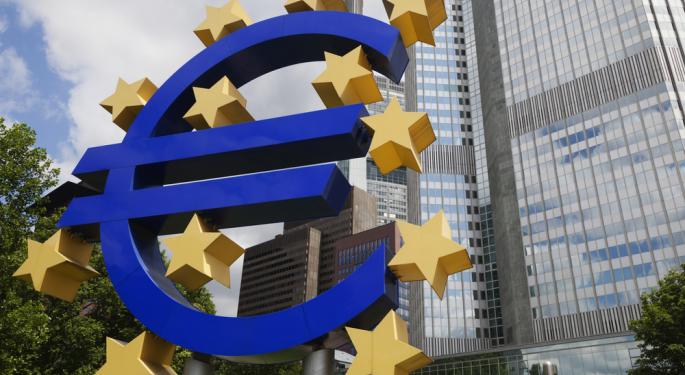 The euro dropped closer to $1.30 on Monday morning, reflecting predictions that 2013 was going to be a difficult year.
The European Central Bank is set to meet on January 10th to discuss, among other things, the bloc's interest rate. The current rate is already at a record low of 0.75, but some are speculating the rate will be cut even lower at the January meeting. Businessweek reported that most analysts are betting the other way, saying that the ECB won't cut rates because it would do more harm than good.
Cutting the rate would send a bad message to already fragile markets, something the ECB will be working not to do. With the Greek crisis momentarily off the table, keeping the markets calm will be of top priority.
In addition to the interest rate, the ECB will also discuss a bailout for Cyprus. This will be the fifth bailout for the region since the crisis began. The Finance Ministers will be debating a debt write off for Cyprus, which has been negotiating a bailout package since June.
The country lost over 4 billion euros when Greece's debt was restructured and is struggling to dig out of its own hefty pile of debt. Finance ministers have historically disagreed as to whether or not to write off the debt, as there are many who believe that Cyprus won't have the capacity to sustain itself following the bailout. The Ministers claim the package will be nearly completed at the close of the meeting.
Although 2013 is expected to be mostly doom and gloom, data from the EU hasn't been all bad. In Germany, Europe's largest economy, unemployment rates rose less than expected. This coupled with business confidence increasing for two months in a row after exports rose has led some to believe that the year ahead won't be as bad as they've been led to believe.
Posted-In: News Commodities Forex Global Markets Best of Benzinga
View Comments and Join the Discussion!