Herbalife Denies Trying to 'Woo' Madeline Albright to January 10 Event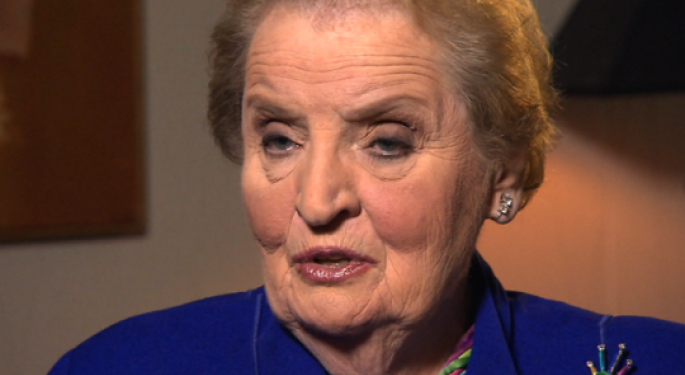 An Herbalife (NYSE: HLF) spokesperson denied Sunday, a report by the New York Post that CEO Michael Johnson attempted to "woo" former US Secretary of State Madeline Albright to the company's January 10 event. The spokesperson told Benzinga "That's simply not true. Never happened." The Post had reported that Albright's advisory firm, Albright Stoneridge Group, said she would not attend.
Herbalife has not yet confirmed the attendees for the presentation.
Posted-In: News Management Events
View Comments and Join the Discussion!