Smartphone Preference: 38% of Gamers Choose Google's Android Over Apple's iOS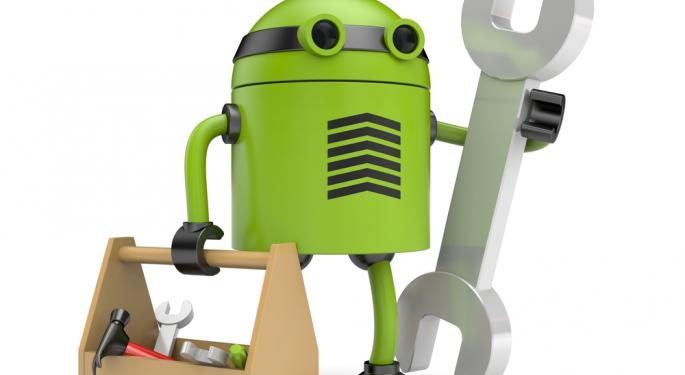 While the reasons are unknown, a new poll shows that 38 percent of gamers choose Android smartphones, compared to just 20 percent who bought an iPhone.
The poll, which was conducted on popular video game website GameFAQs, simply asked consumers if they had a smartphone.
Yes, an iPhone (5,678 votes) -- 20.39 percent
Yes, an Android phone (10,705 votes) -- 38.44 percent
Yes, a Windows phone (579 votes) -- 2.08 percent
Yes, another kind of smartphone (1,108 votes) -- 3.98 percent
Not a smartphone, just a regular old cell phone (7,639 votes) -- 27.43 percent
I don't have any kind of cell phone (2,143 votes) -- 7.69 percent
Note that more gamers own a "regular old cell phone" than an iPhone.
As of this writing, the total number of votes stands at 27,852. Earlier today, when just 20,272 people had voted, the results were nearly identical. At that time, 38.32 percent of respondents said they own a Google (NASDAQ: GOOG) Android phone versus 20.31 percent who own an Apple (NASDAQ: AAPL) iPhone.
This poll comes only weeks after a Yahoo Finance (NASDAQ: YHOO) poll found that 38 percent of investors believe that Android phones (specifically those made by Samsung) have better features than Apple's products.
Follow me @LouisBedigianBZ
View Comments and Join the Discussion!
Posted-In: Android Apple Google SamsungNews Success Stories Tech Best of Benzinga