Marvell Tech Slumps Despite Promise to Fight Jury Verdict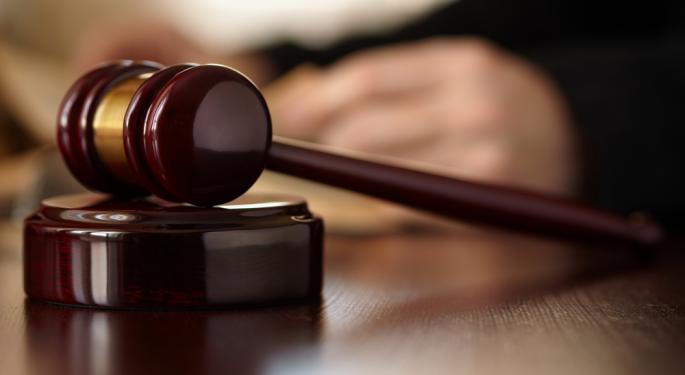 Marvell Technology's (NASDAQ: MRVL) shares slumped another four percent on Thursday, adding to losses incurred Wednesday when the company lost a patent trial to Carnegie Mellon University.
The jury awarded CMU $1.7 billion in damages, an amount that could be tripled.
On Thursday, in a press release, Marvell said that it plans to fight to overturn the verdict.
CMU accused Marvell of infringing on two CMU patents which uses a specific technique related to read channel detector technology that is not practiced by any Marvell chips.
Marvell claimed in the statement that the "theoretical methods described in the patents are and cannot practically be built in silicon, even with the most advanced techniques available today." Marvell insists they use their own patented read channel technology developed in house.
The jury found that the patents were in fact infringed and valid, and awarded the damages. Marvell seeks to overturn the verdict because the "evidence and the law do not support the jury's findings of infringement, validity and the award of damages."
Marvell will follow the post-trial motions before the US District Court since they have strong grounds for appeal. If necessary, they will also take the case the US Federal Circuit Court of Appeals in Washington.
Marvell has not yet determined the financial impact, if any, on operating results for its fiscal fourth quarter ending on Feb. 2, 2013. They stated that there should be no disruption to their business or to customers as a result of the verdict.
US District Judge Nora Barry Fischer has scheduled a hearing on May 1, 2013 to determine a final judgement in the case. She could conceivably increase the award by as much as three times because the jury found Marvell's infringement willful. The $1.17 billion penalty is already the third-largest patent verdict in history. If it triples, it will become the largest ever in a patent case.
CMU had sued Marvell in March 2009 over patents issued in 2001 and 2002, that cover ways to detect data stored on a computer's hard disk drive by filtering out noise or unwanted electrical signals. They said, this time, at least nine Marvell circuit devices incorporated the patents. The infringement allowed Marvell to sell billions of chips with the CMU technology.
Analysts at JMP Securities downgraded Marvell to "Market Perform" from "Market Outperform" Thursday morning.
Since the verdict, shares have dropped significantly, from around $8.30 per share to near $7. Overall, its been a terrible year for the company, with shares down almost 50 percent year-to-date.
Posted-In: News Downgrades Legal Intraday Update Analyst Ratings Movers Best of Benzinga
View Comments and Join the Discussion!