Brent Inches Above $108 Ahead of OPEC Meeting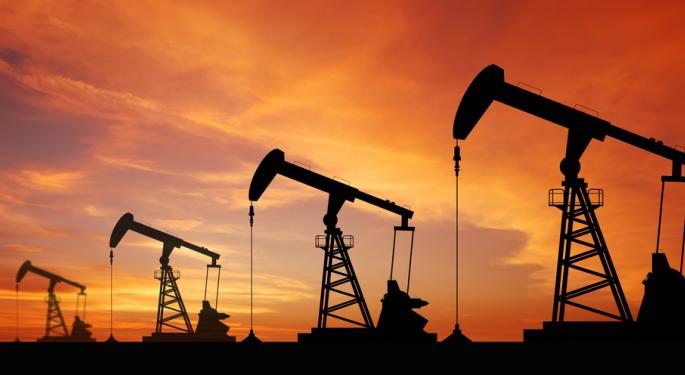 Brent crude oil climbed above $108 on Wednesday morning, ahead of an OPEC meeting that is expected to result in reduced production targets in order to compensate for waning demand in 2013. The commodity traded at $108.87 on Wednesday.
OPEC will meet on Wednesday afternoon to discuss its demand outlook and future output targets as well as the group's next secretary general. After Saudi Arabia cut its output in November in order to meet a 30 barrel per day target, many are wondering whether or not the group will revise its production targets to reflect decreased future demand.
Some investors believe the group will discuss quotas in light of the global economic strain, which would support prices in 2013.
According to According to Reuters, the U.S.' crude stockpiles fell last week, despite the nation's recent high production rate. Crude production in the US has been rising at its fastest rate and could reach a 20 year high next year.
Speculation about the OPEC meeting lent support to Brent prices, while struggling economies and uncertainty about 2013, namely in the U.S., has weighed on prices. The dollar fell on Wednesday, boosting Brent prices and making the commodity more affordable to other currencies. However, the increase could be short lived as the US struggles to reach a deal about its looming fiscal cliff.
Democrats and Republicans have made little progress in reaching an agreement about the country's deficit. Should the two fail to compromise before January 1, many economists are predicting the number one oil consumer will sink into recession.
Posted-In: News Commodities Forex Global Markets Best of Benzinga
View Comments and Join the Discussion!