Government Books Profit on AIG Bailout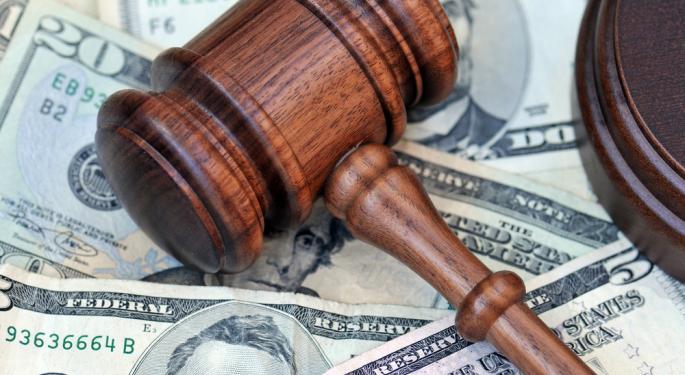 The U.S. government said Monday night it will sell the last of its shares in American International Group (NYSE: AIG), releasing AIG from the Troubled Asset Relief Program (TARP).
After providing a bailout of as much as $182 billion, AIG has repaid all of the money if received from the government during the financial crisis of 2008 and 2009 and the U.S. government will book a total profit on the bailout of $22.7 billion when the share sale is completed on Friday.
AIG teetered on the edge of bankruptcy in September 2008 following the collapse of Lehman Brothers. AIG had built up a large, stable global insurance business but the company's derivatives operations nearly brought the entire group down because of staggering losses on the underwriting of credit default swaps (CDS).
"AIG was rescued just before it would have been forced to file for bankruptcy protection in September 2008 as losses on risky derivatives mounted," Reuters wrote. "It was bailed out as the world's financial system stood at the brink of disaster, shortly after Lehman Brothers filed for bankruptcy and Merrill Lynch sold itself to Bank of America Corp (NYSE: BAC)."
"No taxpayer should be pleased that the government had to rescue this company, but all taxpayers should be pleased with today's announcement, ending the largest of the government's financial industry bail-outs with a profit to the Treasury Department," Jim Millstein, the Treasury's former chief restructuring officer, said Monday in a statement reported by Reuters.
The Treasury will sell its last 234.2 million shares of AIG at $32.50, the sixth public offering of AIG shares by the Treasury since the bailout. Following the sale, Treasury will still own warrants to purchase 2.7 million AIG shares, which can be sold for an additional profit at some future date.
The U.S. government will make a total of $22.7 billion in profit on the AIG bailout. Most of that profit accrues to the Federal Reserve Bank, which purchased troubled mortgage-backed securities and other AIG assets at the height of the 2008 crisis and has since booked a profit of $17.7 billion on these. Treasury invested $69.8 billion in AIG common and preferred shares and, with the consummation of Friday's sale, will realize a total profit of $5.0 billion.
The AIG bailout was the most controversial of all of the financial institution bailouts during the financial crisis. AIG paid big bonuses to its derivatives employees and also repaid its CDS counterparties, including Goldman Sachs (NYSE: GS) in full at a time when most people thought they should have negotiated a discount. "It really stuck in the public's craw that trillions of dollars of financial support were being provided to the commanding heights of the American financial system, and those guys were still paying themselves huge bonuses," Millstein told Bloomberg Businessweek. "I have real sympathy with the public in this regard."
Under CEO Robert Benmosche, AIG has sold off many of its non-core businesses. In fact, just last Friday, AIG announced that it is selling an 80% stake in its aircraft leasing business, International Lease Finance Corporation, to a group of Chinese investors for $4.23 billion. That transaction will bring the total value of AIG's asset sales to more than $65 billion.
The market is reacting positively to the announcement of the share sale. As of mid-morning, AIG shares are nearly 4% higher at $34.73.
Once AIG is clear of the TARP program, the company will be free to pay dividends to its shareholders again. Management has indicated that, after four consecutive profitable quarters, the company would like to start paying dividends again in 2013.
Posted-In: News Offerings Asset Sales Best of Benzinga
View Comments and Join the Discussion!