Apple Maps Could be Deadly to Australian Motorists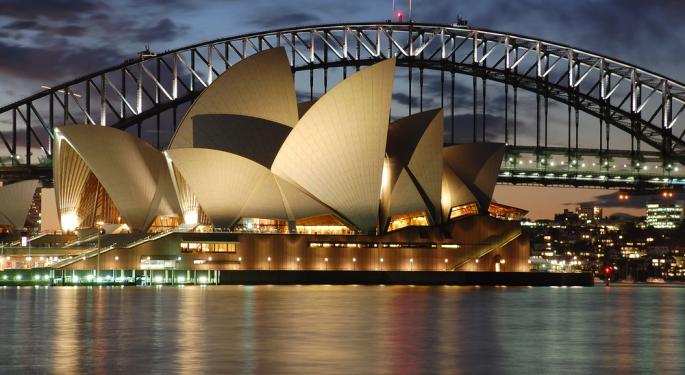 In China, individuals who have an iPhone could lose their dream job to someone who doesn't openly carry a smartphone. In Australia, the penalty could be far worse -- death.
According to the BBC, police officers in Mildura, Victoria are warning drivers to avoid using the new mapping application included with iOS 6.
Officers first became concerned after a number of iPhone users received inaccurate directions to Mildura. Police tested the Maps app and found that motorists were being sent to the middle of the Murray Sunset National Park. The park -- which can reach temperatures above 100 degrees Fahrenheit -- has no water supply and is more than 40 miles away from Mildura. Police referred to it as a "potentially life-threatening issue."
"Some of the motorists located by police have been stranded for up to 24 hours without food or water and have walked long distances through dangerous terrain to get phone reception," Mildura police said in a statement. Officers have alerted Apple (NASDAQ: AAPL) of the issue. Until the problems have been resolved, they recommend that motorists avoid using the Maps app.
This is a huge blow to Apple, which has endured a cornucopia of complaints ever since it released its first mapping application. The problems have been so severe that Apple CEO Tim Cook publicly apologized for the mess. Scott Forstall, the former VP of iOS, was reportedly fired over the matter.
Thus far, these issues have not had a negative impact on iPhone 5 sales. However, they have hurt Apple's value as a company. The Mac maker has lost nearly 24 percent of its value since the iPhone 5 was released on September 21. Comparatively, Apple gained more than eight percent in the three months after the iPhone 4 was released (June 24, 2010 to September 24, 2010). The company performed even better in the three months after the iPhone 3GS arrived (June 19, 2009 to September 18, 2009), rising more than 32 percent.
Apple did not perform as well when the iPhone 4S was released. From October 14, 2011 (the day the device arrived at retail) to January 13, 2012, Apple declined by a half percentage point.
This is yet another sign of the growing demands from investors. It is no longer enough for Apple to sell millions of units upon release. The company must now achieve universal acclaim for new applications that ship with each device.
While the iPhone 3GS and the iPhone 4 were met with critical acclaim, Siri (which accompanied the iPhone 4S) was largely criticized for providing weak and inaccurate responses. That did not stop Apple from promoting its voice-activated software in every commercial for the iPhone 4S. This strategy proved to be very successful.
Update: Temperatures within Murray Sunset National Park can rise to 46 degrees Celsius (114.8 degrees Fahrenheit), as detailed on Victoria Police's official website. This story has been updated to clarify this point.
Follow me @LouisBedigianBZ
Posted-In: Apple iPhone 3G iPhone 4 iPhone 4S iPhone 5News Tech Trading Ideas Best of Benzinga
View Comments and Join the Discussion!