Big Changes on the Horizon for Ingersoll Rand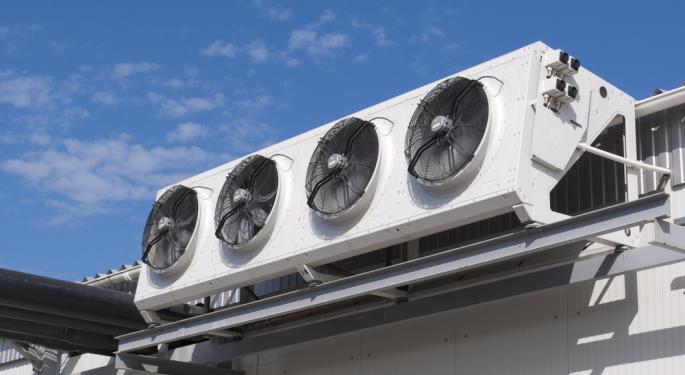 Ingersoll Rand (NYSE: IR) announced that it will be splitting its commercial and residential security businesses into a brand new company on Monday.
A world leader in heating, ventilation, air conditioning, and industrial refrigeration, Ingersoll Rand will continue to operate through its stable of leading global brands, including Ingersoll Rand, Trane, American Standard, Ameristar, Thermo King, and others. In its sleeker form, Ingersoll Rand is anticipating an increased debt and leverage ratio while continuing to maintain an investment-grade credit rating. The company expects to make annual revenues of $12 billion, a figure based on analysis of 2011 revenues.
The split of the company has been designed to give Ingersoll Rand greater flexibility and focus while it pursues global markets and seeks constant improvements in an energy industry undergoing rapid changes from both new technologies and new regulations.
Meanwhile, the spinoff new security company – currently still unnamed – will be completed in approximately 12 months and will combine the commercial and residential security operations of Ingersoll Rand under one roof. This new company will provide safety products and services to global clients through a number of brands including Bricard, Briton, BOCOM Systems, CISA, Dexter, Falcon, Fusion Hardware Group, Interflex, Kryptonite, LCN, Schlage, and Von Duprin. The new security company is expected to make annual revenues of approximately $2 billion, based on 2011 revenues.
The heads of the new security company will be chosen at a later date, once the split has progressed a bit farther down its year-long timetable. According to Yahoo! News, current chairman and CEO Michael W. Lamach will be remaining with Ingersoll Rand.
Though the leadership at Ingersoll Rand remains firm, just this morning the company recruited U.S. Steel (NYSE: X) Executive John P. Surma to its board of directors, and he is expected to serve as a member of the Finance and Audit Committees. In a statement, Lamach extolled Surma's skills and his ability to add fresh strategic thinking at a time when the company will be reorganizing and in need of new perspectives.
In addition to these announcements, Ingersoll Rand has stated that next year they will begin a $2 billion share repurchase program with a tentative completion date of early 2014, depending on availability of capital and general market conditions.
Ingersoll Rand also announced the implementation of a $0.21 per share quarterly dividend –- a 31 percent increase –- payable on March 28th, 2013, to all shareholders of record as of March 12th. Lamach said the decision reflected the company's consistent high levels of cash flow.
Stock in Ingersoll Rand was trading up over 2 percent following the news this morning.
View Comments and Join the Discussion!
Posted-In: Ingersoll Rand Plc John P Surma Michael W Lamach U.S. Steel CorporationNews Management Best of Benzinga