Hewlett-Packard Raised Notebook Shipments in November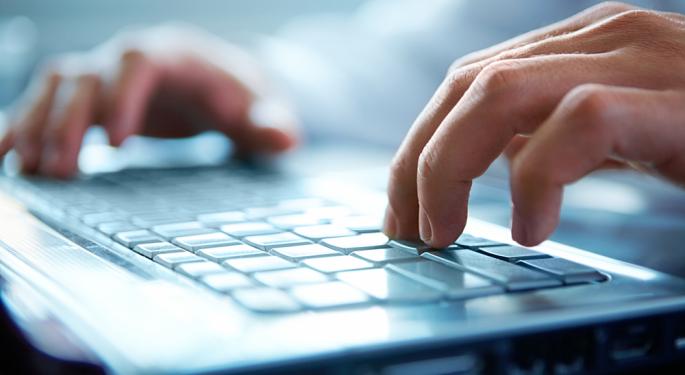 After enduring an overall decline of 16.4 percent during the third quarter, Hewlett-Packard (NYSE: HPQ) increased notebook shipments slightly in November.
According to DigiTimes, the top five notebook brands experienced a combined one month drop of four percent. Asus, which recently released a bevy of Windows 8 PCs, proved to be the worst performer. Hewlett-Packard was the only firm that increased notebook shipments. Acer's performance remained flat.
No other manufacturers were mentioned in the report, but a previous study found that Sony (NYSE: SNE) and Dell (NASDAQ: DELL) both saw an increase in sales when Windows 8 was initially released.
Dell's value has increased by more than 13 percent since Windows 8 became available on October 26. Sony, which has been struggling to maintain profitability across all of its divisions, lost more than 14 percent of its value. Hewlett-Packard declined by one percent during the same period.
Microsoft (NASDAQ: MSFT), which has already sold 40 million licenses for Windows 8, has declined more than six percent since the new operating system was released. The company estimates that there will be a combined total of 400 million Windows 8 and Windows Phone 8 devices produced in 2013.
Hewlett-Packard hopes to sell a large number of those devices, including 40 million notebooks. While PC sales have declined in 2012, it is not yet clear how the industry will perform in 2013. There are a number of factors that could impact its growth (or lack thereof), including the release of new tablets.
In addition to Surface, which uses Windows RT, Microsoft is rumored to be developing an Xbox tablet. It is not yet known if this device will run a special OS (similar to the consumer version of Surface) or include a full copy of Windows 8. Since the focus of the tablet would be on gaming, however, it is possible that Microsoft will employ an OS that resembles that of the Xbox 360 user interface.
As tablet sales continue to increase, it is inevitable that some PC sales will be lost. Windows-based machines are not the only ones suffering. Topeka Capital Markets analyst Brian White and ISI Group analyst Brian Marshall believe that iMac sales will drop by roughly 30 percent this quarter. That is troubling news for Apple (NASDAQ: AAPL), which recently overhauled its desktop machines and announced that the company will produce new iMacs in America next year.
Follow me @LouisBedigianBZ
View Comments and Join the Discussion!
Posted-In: Acer Apple asus DELL hewlett-packardNews Success Stories Tech Best of Benzinga