Is an Embattled AOL Turning the Tide?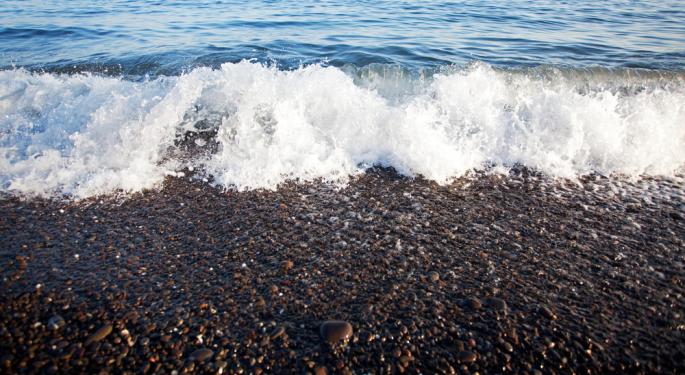 AOL's (NYSE: AOL) Advertising.com Group recently purchased Buysight Inc., a maker of online behavioral advertising software. Terms were not released. Buysight will become part of AOL's Advertising.com group.
This is part of a greater overall initiative to shift AOL's core business from an internet services provider to an ad-based content provider.
"The acquisition of Buysight brings proven Dynamic Creative Optimization and machine learning capabilities which will further enhance AdLearn, our market-leading optimization engine, and its ability to provide brands and performance marketers a comprehensive and integrated optimization solution across channels," Ned Brody, chief executive of the Advertising.com Group, said in a statement.
While total revenues year-over-year have remained flat, operating income has increased 401 percent from $8.6 million in Q3 2011 to $43.1 million in Q3 2012. Ad revenues were up while subscription and other revenues were both down. Free cash flow increased 27 percent from $56.4 million in Q3 2011 to $71.5 million in Q3 2012. Also, diluted EPS was $0.22 per share for Q3 2012 compared to a loss of $0.02 per share in Q3 2011.
A brief comparison of AOL to its competitors shows that it's not lagging terribly far behind similar companies. In terms of quarterly revenue growth, AOL was flat at zero percent while Google (NASDAQ: GOOG) showed a 0.45 percent increase, Yahoo (NASDAQ: YHOO) decreased 0.01 percent and the industry average was 0.20 percent.
EPS looks good at $10.63 (Google has $31.91, Yahoo $3.25) against an industry average of $0.03. Its P/E ratio, however, is the smallest of the bunch at 2.93 percent compared to 21.63 percent for Google, 5.91 percent for Yahoo and an industry average of 25.63 percent.
In a recent Goldman Sachs report, AOL was named alongside IAC (NASDAQ: IACI) as a company that will see increased risk in its search business as their reliance on paid traffic has increased. Goldman went on to say that the other aspects of AOL's business would stabilize and begin to grow, as the search-based risk is more modest for AOL than IAC.
From 2011 to 2012, AOL's stock price has increased 117 percent, but has lost six percent this quarter and in mid-day trading on December 7, 2012 is down 0.19 percent at $31.31 per share.
Posted-In: Goldman SachsNews M&A Markets Trading Ideas Best of Benzinga
View Comments and Join the Discussion!