Rumor: iPhone 6 Coming to T-Mobile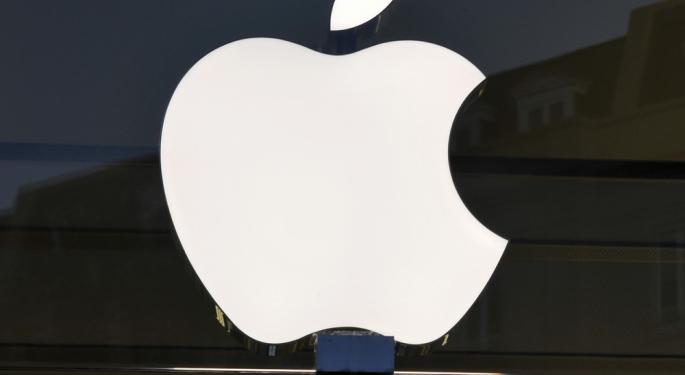 Deutsche Telekom has announced that its local subsidiary, T-Mobile USA, has entered into an agreement with Apple (NASDAQ: AAPL) "to bring products to market together in 2013."
The company made this announcement in an investor update that is currently being distributed on GlobeNewswire.
No other details were announced, but tech bloggers are already speculating on what this could mean for Apple and its product lineup in 2013. CNET warns that the deal may not relate to the iPhone at all and could simply involve the iPad.
While the first, second and third generation iPad models have sold a combined total of 100 million units (and even more when the Mini and fourth-gen model are factored in), the iPhone iterations have collectively sold hundreds of millions of units worldwide. And while all iPhones require the use of a mobile carrier, the iPad comes in both Wi-Fi, 3G and 4G varieties.
T-Mobile could still get the iPad. In fact, if the iPad refresh rate is any indication, it seems that T-Mobile could acquire Apple's tablet next spring. However, there is no reason for Apple to stop there. The company no longer has an exclusive deal with AT&T (NYSE: T), and is free to bring the iPhone to as many carriers as it desires.
Cost-conscious consumers already have an alternative to Sprint (NYSE: S), Verizon (NYSE: VZ) and AT&T. Cricket -- the mobile service owned by Leap Wireless (NASDAQ: LEAP) -- began selling the iPhone 4S earlier this year. Virgin Mobile USA quickly followed suit. Cricket now carries the iPhone 5.
In October, GigaOM reported that the merger between T-Mobile and MetroPCS (NYSE: PCS) could speed up T-Mobile's effort to get the iPhone.
Right now the rumor mill insists that Apple will prematurely upgrade the iPhone 5 -- which has only just begun to make its mark at retail -- with a new model this winter. The presumably-titled iPhone 5S would take a similar approach to the iPhone 4S and include a number of marginal upgrades. It is not, however, expected to be promoted with Siri or some other gimmicky app.
If Apple wanted to bring the iPhone to T-Mobile in the near future, an upgrade would be necessary. While it could simply convert the existing model (as it did with the iPhone 4 when it came to Verizon), Apple will get more attention -- and likely sell more units -- if it provides T-Mobile with an enhanced model.
Of course, Apple cannot simply enhance the iPhone for one carrier; it must provide the new version to every carrier. This might be the real source of the iPhone 5S rumors.
If the iPhone 5S rumors are false, T-Mobile will probably have to wait until next fall when the iPhone 6 arrives.
Follow me @LouisBedigianBZ
Posted-In: Apple iPhone 6 T-MobileNews Rumors Tech Best of Benzinga
View Comments and Join the Discussion!