Tellabs and St. Jude Join List of Companies Issuing Special Dividends as End of Year Nears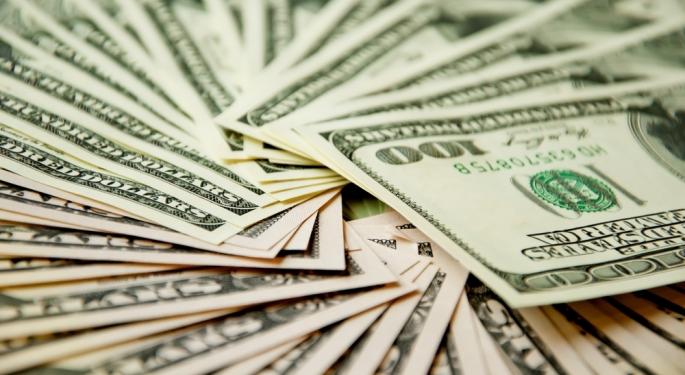 Tellabs Inc. (Nasdaq: TLAB) and St. Jude Medical Inc. (NYSE: STJ) are the latest companies to announce that they will be repurchasing shares of outstanding stock before the end of the year.
On November 20, Tellabs' Board of Directors announced that the company would be repurchasing up to 22.5 percent of its outstanding shares for an approximate sum of $224.6 million.
This repurchase proposal was made under the provisions of a Board of Directors program authorized back in November of 2007. The company has $942 million in cash, cash equivalents, and marketable securities to use in its repurchase program, and has no debt.
In addition to the news of Tellabs' repurchase plans, yesterday the Board of Directors declared that a special dividend of $1.00 per share will be paid on December 21st to all shareholders of record as of December 14.
St. Jude Medical's Board of Directors announced today that they had authorized a share repurchase of up to $1 billion worth of outstanding common stock. The repurchases may be negotiated in private or carried out in public as the company deems fit. As of November 28th, the company had about 308 million shares of outstanding common stock, and plans to conduct its repurchase program with cash on hand, as well as other available forms of liquidity.
Tellabs and St. Jude Medical are just the latest companies to declare special dividends, stock repurchases, or both in the past few weeks. Theories abound that the government's slow progress on renegotiating tax rates before the end of the year –- commonly referred to as the fiscal cliff –- has had an impact on so many companies deciding to reward nervous investors while consolidating their holdings.
Yesterday the White House announced that they will seek $1.6 trillion in tax increases and $50 billion in additional stimulus spending as part of any potential deal to avoid the fiscal cliff. House Speaker John Boehner was vocal about his resistance to such a proposal, while President Barack Obama remained firm on his end.
This impasse has had a detrimental effect on the market going in to the end of the year, and companies are bracing for severe tax increases –- including much higher rates on dividends –- that would occur if no deal is reached before December 31.
Tellabs traded up about 13 percent, while St. Jude Medical's stock traded up about three percent.
Posted-In: Barack Obama John Boehner St. Jude Medical IncorporatedNews Dividends Buybacks Intraday Update Movers Best of Benzinga
View Comments and Join the Discussion!