ProShares Says No Cap Gains For Its ETFs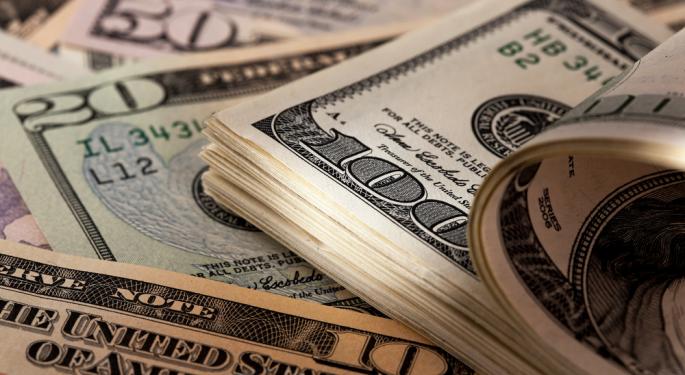 ProShares, the largest issuer of leveraged ETFs, said Thursday that it expects that none of its 117 equity and fixed income ETFs will pay any 2012 capital gain distributions.
Distributions are paid to investors from the capital gains of the firm's investment portfolio. For example, when a mutual fund manager turns a profit on a trade and closes the position, the fund's shareholders, not the sponsor, are saddled with the tax liability.
Most ETFs do not distribute capital gains to investors, which makes the asset class typically more tax efficient than mutual funds.
This year will be third in a row that no ProShares have made capital gains distributions to investors, according to a statement issued by the firm.
The news of new capital gains distributions from ProShares is arguably impressive given that leveraged ETFs are usually more expensive and less tax efficient than their non-leveraged counterparts. Due to high portfolio turnover, leveraged ETFs lack significant in-kind creations or redemptions.
Active traders of leveraged ETFs "will be negatively impacted from a tax perspective by a distribution only if the distribution exceeds the amount of the trader's short-term capital gains in the current calendar year," according to Direxion, the second-largest issuer of inverse and leveraged ETFs.
Earlier this month, iShares, the world's largest ETF issuer, said 98 percent of its ETFs will not pay distribute capital gains to investors this year. WisdomTree (NASDAQ: WETF), the seventh-largest U.S. ETF sponsor, on Monday said none of its 35 equity-based ETFs will pay capital gains distributions this year.
Last week, Van Eck's Market Vectors unit, the fifth-largest U.S. ETF firm, said the bulk of its funds will not be subject to capital gains this year.
ProShares is the sixth-largest U.S. ETF sponsor with $22.1 billion in assets under management. Popular leveraged funds sponsored by the firm include the ProShares UltraShort S&P500 (NYSE: SDS), the ProShares UltraShort FTSE China 25 (NYSE: FXP) and the ProShares Ultra Oil & Gas (NYSE: DIG).
For more on ETFs, click here.
View Comments and Join the Discussion!
Posted-In: News Sector ETFs Broad U.S. Equity ETFs Specialty ETFs New ETFs Emerging Market ETFs Currency ETFs After-Hours Center Best of Benzinga