US Q3 GDP, Jobless Claims Data Reinforce Calls for Easing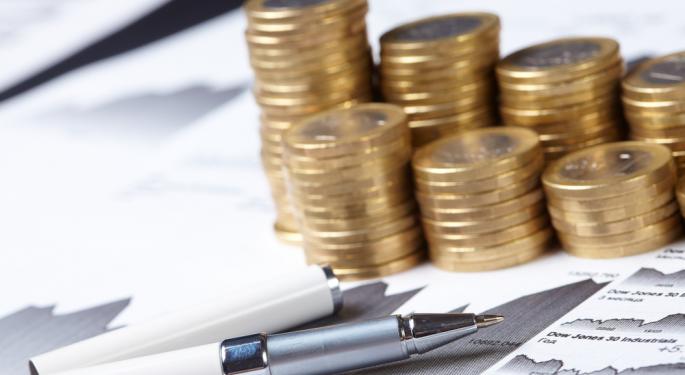 The Commerce Department released its first revision of third quarter GDP on Thursday. It showed that the U.S. economy grew at an annual rate of 2.7 percent. That compares to the initial estimate of 2.0 percent growth.
On the plus side, inventories and exports were higher than initial estimates. On the other hand, consumer spending, corporate capital investment and government investment were revised down from their initial estimates. The growth rate of residential construction was revised down slightly, while non-residential construction contracted for the first time since the second quarter of 2011.
Exports were the biggest contributor to the upward revision in Thursday's GDP estimate. In its initial estimate, the Commerce Department said that exports fell by 1.6 percent during the July-September quarter. Today, exports were revised up to show 1.1 percent growth.
Economists say that the biggest concern is the downward revision in consumer spending, from 2.0 percent growth to 1.4 percent growth. "We're just muddling through," Brian Jones, a senior U.S. economist at Societe Generale in New York told Bloomberg. "The mix between final demand and inventories was far less favorable. The consumer spending numbers are a reflection of the fact that job growth remains sluggish."
Economists also said that the downward revision in capital investment is the direct result of uncertainty over the outcome of negotiations on the "fiscal cliff." Capital spending fell for the first time since the first quarter of 2011 and the pace of the decline accelerated from 1.3 percent to 2.2 percent.
Housing construction remained a bright spot, spurred on by record low mortgage rates and the prospect of further easing by the Fed. Even so, the pace of growth was revised down from 14.4 percent to 14.2 percent. Non-residential construction fell for the first time in six quarters. Growth in government investment was revised down from 3.7 percent to 3.5 percent due to slower spending by state and local governments and defense cutbacks.
However, other economists warn that the inventory build-up in the third quarter may mean less production in the fourth quarter, which is already being reduced by fears of severe austerity in early 2013 if the argument over the fiscal cliff remains unresolved.
The Labor Department released initial jobless claims for the week ended November 24 showing a decline of 23,000 to 393,000.
Still, initial jobless claims data has been distorted because many people who were put out of work by Sandy could not immediately file claims because of disruptions caused by the storm
Also, the decision to wind up the operations of Hostess Brands last week will result in the loss of 18,000 jobs over the short-term.
Posted-In: News Econ #s Economics Markets Best of Benzinga
View Comments and Join the Discussion!