Knight Capital Group at the Center of Bidding War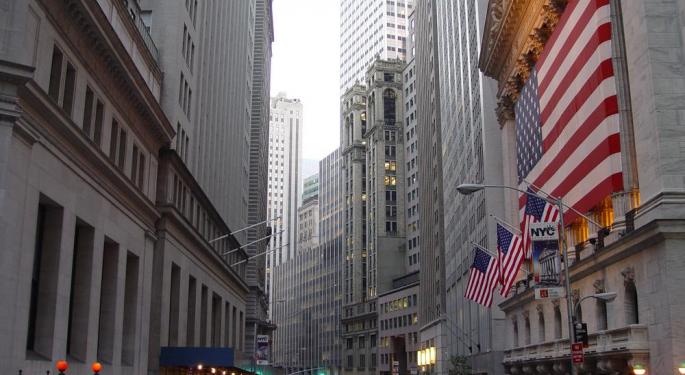 Knight Capital Group (NYSE: KCG) received bidding offers from two market makers: Getco LLC and Virtu Financial LLC. Wednesday, Virtu made an offer to buy the Chicago-based high-frequency trader for about $3 a share. Getco has potentially launched a bidding war by placing an offer to purchase Knight for about $1 billion in cash and stock, about $3.50 a share.
Since Getco and Virtu both operate primarily on exchanges, the acquisition of Knight –- which focuses on U.S. equities -– would be a way to gain access to retail brokers and individual buy and sell orders not previously accessed by either company.
This is the latest news in a saga stretching back to August of this year, when Knight Capital lost approximately $461 million in a technical malfunction. At the time, the company was trading at about $10 per share, but the stock price tanked by about 75 percent in a very short time. Ultimately, the company was only saved from bankruptcy by a confederation of investors that included Jefferies Group (NYSE: JEF), Blackstone Group (NYSE: BX), and Getco, among others.
Analysts rightly believed that this near-collapse would make Knight the target of takeover attempts. The news of the competing bids is seen as the cause of the 37 percent rise in Knight Capital's stock this week, including a 15 percent increase at the end of trading yesterday that brought their stock price up to $3.42 per share. In addition, Knight's share volume yesterday was 47.3 million, significantly higher than its three-month daily average of 2.58 million through November 23rd.
Getco's proposed merger would work in two steps. The first step would involve reorganizing Knight Capital into a holding company. Getco would receive 242 million new shares of Knight, as well as warrants to purchase an additional 69 million. Getco would then make an offer for up to 154 million shares of Knight at the proposed $3.50 per share price –- worth about $539 million –- and retire the 57 million shares of Knight they already own. According to Bloomberg, Virtu plans to assert to Knight that their plan to purchase the company is superior because they would buy all of Knight's shares outright instead of the staggered purchase proposal made by Getco.
Capital financing for the deal would be provided by Silver Lake Management LLC –- which already owns a stake in Virtu –- and a loan of at least $1 billion led by Credit Suisse Group AG (NYSE: CS).
With Knight's stock trading at approximately $3.39 per share at the time of this writing, the prudence of Getco's $3.50 per share offer remains to be seen.
Posted-In: Blackstone Group Credit Suisse Group Getco LLC Jefferies GroupNews M&A Movers Trading Ideas Best of Benzinga
View Comments and Join the Discussion!