Muddy Waters Raises Questions on Olam's Accounting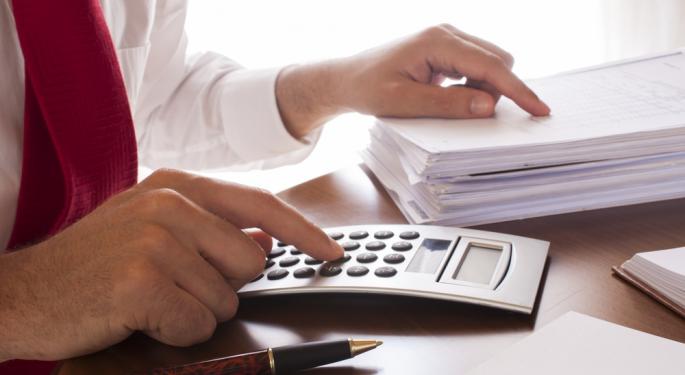 Short seller Muddy Waters first asserted that Singapore-based agricultural commodity trader, Olam International Ltd (OTC: OLMIY), had misled investors last week. At an Ira Sohn conference, Muddy Waters' Carson Block publicly alleged that Olam was in imminent danger of bankruptcy. On Tuesday, Block followed it up with a research report on Olam.
Prior to viewing the report, It seemed as if much of Muddy Waters' case against Olam was based upon the company's interpretation of IFRS rules regarding the fair value of biologic assets — crops growing in the field, dairy herds and immature tree crops. The rules regarding the fair value of immature biologic assets are very vague and subject to such a wide range of interpretation as to render them useless.
U.S. GAAP values such assets more conservatively at the lesser of cost or market. This method may not value a crop of wheat or tomatoes still in the field as accurately as the IFRS rules do, but it is less subject to interpretation and may, in the end, provide more transparency for investors.
However, the issue of the fair value of biologic assets is only part of the story and a very small part at that.
The Muddy Waters research report makes for very scary reading, especially for an Olam shareholder or, worse yet, bondholder. What we found to be most disturbing about Muddy Waters' analysis are the revaluation of the assets of takeover targets in order to book profits in the form of non-cash accounting gains and, in hindsight, to justify the prices paid for those assets.
Muddy Waters makes a strong case that Olam management has not done adequate due diligence before making some very expensive (and rather questionable) acquisitions that seem likely to destroy shareholder value.
The acquisition of Crown Flour Mills, a Nigerian flour milling company, is a case in point. According to Muddy Waters, the previous owner of Crown Flour Mills had the company's property, plant and equipment valued by a local valuation company in 2008, resulting in a 257 percent increase in the book value of the assets.
Olam acquired Crown Flour Milling in January 2010, at what Muddy Waters considers to be an inflated price, and then revised up the value at which the company was carried on its books by another 25 percent 13 days after the acquisition. It can be argued that the difference in the valuation of the asset is simply a difference of opinion.
However, according to Muddy Waters, over the next two years, Olam replaced almost all of the equipment in the flour mill, demolished one of the two buildings on the site of the mill, and is building a replacement facility. As Muddy Waters points out, this confirms that Olam paid too much for Crown Flour Mills, but also that Olam never booked an impairment loss against the Crown Flour Mills assets even though one of two buildings was demolished (there are photos to prove it on page 56 and page 59) and is currently being rebuilt.
One can argue about pricing and whether Olam paid too much for an asset or not. But how is it possible for an asset to be demolished without booking an asset impairment loss (unless the asset in question was already fully depreciated—which it wasn't)?
Muddy Waters goes into the details of nine separate acquisitions or projects Olam is operating and raises similar questions about each one of them. Some are more questionable than others. But, Muddy Waters does correctly point out that Olam has a very poor track record in operating these businesses profitably.
In addition to poor business decisions regarding acquisitions, Muddy Waters highlights inconsistencies in the Olam's accounts, where, for example, numbers in the balance sheet for the fourth quarter of a fiscal year do not match the same line items in the balance sheet in the annual report for the same balance sheet date (pages 99-119).
Muddy Waters draws strong parallels between Olam and Enron, citing the idea that both companies migrated their businesses from commodity trading to capital-intensive commodity production.
Muddy Waters argues that neither company has made the transition smoothly and that Enron's fate is what awaits Olam.
It is difficult to argue with Muddy Waters' findings regarding Olam's accounting lapses. It will be interesting to see what Olam management — and the company's auditors — have to say in their defense.
Posted-In: News Short Sellers Short Ideas Downgrades Global Analyst Ratings Trading Ideas Best of Benzinga
View Comments and Join the Discussion!