Feds Targeting SAC Capital's Steve Cohen?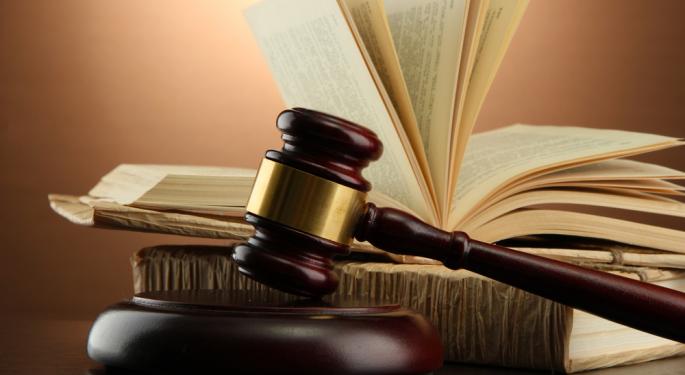 Yet another former employee of SAC Capital was indicted on insider trading. On Tuesday, U.S. Attorney Preet Bharara's office charged former SAC Capital portfolio manager Mathew Martoma in a $276 million insider trading case -- the largest of its kind.
The alleged nefarious trading took place in shares of biotech stocks Elan (NYSE: ELN) and Wyeth in July 2008 ahead of the release of key clinical trial data. The government alleges that Martoma was given inside information from a renowned University of Michigan neurologist who served as the chairman of the safety monitoring committee overseeing the clinical trial of an Alzheimer's drug the two companies were developing.
The indictment is stunning not only because of the enormous dollar amount attached to the scheme, but also because it repeatedly refers to SAC Capital founder Steve Cohen. Although Cohen has not been charged, and is not specifically named in the indictment, he is referred to over and over as either "Portfolio Manager A," or the "hedge fund owner."
According to the government, Cohen himself made substantial profits and avoided large losses in his own trading book as a result of illegal insider tips. What is not clear, however, is if Cohen was aware that the trader who provided the stock recommendations possessed inside information. He could have potentially traded on tips that were obtained illegally without actually being aware of it.
The U.S. Government maintains that the Martoma case is the largest example of insider trading uncovered to date, yet it is hardly the first involving SAC Capital. In fact, Martoma represents the sixth current or former SAC employee to be tied to insider trading while at the fund. A number of other former SAC traders have been accused of wrongdoing at subsequent jobs. Given the large number of cases that the government has charged that can in some way can be traced to SAC Capital, the obvious inference is that Preet Bharara's number one target is none other than the Wizard of Wall Street himself -- Steve Cohen. More on that later.
Possibly the two most prominent of the six former SAC Capital employees implicated in insider trading while employed by Steve Cohen are Donald Longueuil and Noah Freeman. The government got to Freeman first, who subsequently flipped on his best friend Longueuil and caught him making incriminating statements on tape. The two have admitted to trading on illegal tips about publicly traded technology companies.
By wearing a wire and cutting a deal with the feds, Noah Freeman sent Longueuil, who was the best man at his wedding, to Otisville Federal prison for two-and-a-half years.
Next up is Jon Horvath, a onetime technology analyst at SAC who has plead guilty to insider trading charges. According to the government, Horvath and his co-conspirators formed a "circle of friends" which earned around $62 million trading stocks on illegal tips. Michael Steinberg, who was Horvath's supervisor at SAC Capital was an unindicted co-conspirator in the case and represented the fifth former SAC employee implicated in nefarious trading.
Also making the list is Jonathan Hollander, a former SAC analyst, who made some ill-advised trades in a personal account using inside info about a pending acquisition of the Albertson's grocery chain. He also passed the tips onto others, according to a civil suit. Hollander paid more than $220,000 to settle the civil charges that were brought against him by the SEC for the trading.
In the Horvath case, his co-conspirators also had close ties to SAC Capital, although the government did not allege their misdeeds occurred while at the fund. Co-defendant Anthony Chiasson, a founder of hedge fund Level Global Investors, was a former SAC employee. Another co-defendant, Todd Newman, worked at a hedge fund called Diamondback Capital Management which was founded by SAC alumni, including Steve Cohen's brother-in-law, Richard Schimel.
Yet another SAC alum to be taken down was Richard Choo-Beng Lee, co-founder of a hedge fund called Spherix Capital. He is also a former SAC trader, although the crimes he was charged with occurred after he left SAC. Choo-Beng Lee pled guilty to insider trading related to the Galleon Group case which sent former-billionaire hedge fund manager Raj Rajaratnam to prison for 11 years. Reuters reported that Choo-Beng Lee was one of the government's "most valuable" witnesses in the case after he cut a deal with the feds.
What is it about Steve Cohen that has many wondering if he isn't the ultimate target of this massive investigation? Criminal charges or lawsuits have already been levied against more than 80 people, including a very big fish in Rajaratnam, yet the government seems determined to ensnare Cohen before all is said and done.
According to Forbes, the secretive founder of SAC Capital had a net worth of $8.8 billion as of September 2012. This made him the 38th richest person in America and the 106th richest in the world. In large part, Cohen made his money trading stocks on a daily basis at his hedge fund. In fact, one of the reasons why insider trading rumors have dogged him throughout his career is SAC's unique strategy.
The firm is a rapid fire trader of stocks, often holding them for between two and thirty days. As a result of SAC's enormous trading volume and high stock turnover, Cohen has, at times, been characterized as a glorified day-trader. Furthermore, many believe that his edge in the markets is the result of a premier information network. In fact, Cohen himself has described his strategy as "information arbitrage."
It is widely believed that Cohen has been able to return an average of 30 percent per year (after fees of 3 percent of assets and 35 percent of profits) for almost two decades, because he has developed the best network of contacts on the Street by paying enormous brokerage commissions and promoting an aggressive information-gathering culture within his firm.
An excellent Vanity Fair profile from 2010, alludes to this. One competitor told author Bryan Burrough that Cohen essentially used the same strategy as Raj Rajaratnam. He said, "The Raj template is what Steve did for a living. It was legal insider information. They don't want to go to jail. They're not stupid. But they want to get as close as possible to the line. They want to ingratiate themselves with insiders. Raj and Steve, I'm telling you, were way, way out there on information flow."
Another hedge-funder told Burrough that he thinks Cohen probably played fast and loose with information at one time, but has since changed his ways.
"I believe he cleaned up his act there around 2006—that's when he hired, like, 20 compliance officers and a P.R. guy," he says. "This could be like Butch Cassidy and the Sundance Kid, where they went clean but the feds kept chasing them anyway. That's what I think. Back in the days when no one knew who Steve Cohen was, he could lie and cheat and steal for information, and at some point he must have said, 'Gee … people who break the law are really stupid. I have to get straight.'"
The next paragraph in Burrough's piece is particularly illuminating.
When I mention this idea to Cohen, he doesn't exactly deny it. He stops just short of saying SAC once traded on tips it shouldn't have. "Look, we've beefed up our compliance," he says. "This was a learning process. [Back in the 90s], you have to remember, we were smaller. Things were different then. Before Reg. FD [an S.E.C. rule passed in 2000 requiring companies to dispense information to all investors at the same time], information flowed much more freely then. It was a much different environment. Today, I've given my legal and compliance people complete rein."
Further adding to suspicions surrounding him and his firm was a lawsuit filed in 2009 by his ex-wife which accused Cohen of insider trading going back to 1985. Specifically, he was alleged to have traded ahead of General Electric's acquisition of RCA using privileged insider information.
Back in 2010, Cohen sounded like a man who was extremely frustrated with having his name and reputation dragged through the mud in relation to insider trading cases on Wall Street. Despite never being charged, he was always mentioned in the press.
"The press has gone out of its way to include me and my firm in these articles," Cohen says, fairly simmering. "I'm actually shocked by the liberties that certain reporters and newspapers have taken. But look, it's a moment in time. The Galleon thing is shocking. If it's true, some of the things they did—paying people off—are ridiculous. I look at my firm, and I don't see any of that. In some respects I feel like Don Quixote fighting windmills. There's a perception, and I'm trying to fight that perception. I find it offensive that they lump SAC into these articles. I really do. The press, I mean, they don't understand what the hell—they don't understand what they're writing about."
Looking at the totality of the situation, it is hard not to be sympathetic to Cohen's argument. The thought that he has engaged in any illegal trading activity in the recent past would appear to be, on the surface, unlikely. After all, this is a man who has an awful lot to lose, and next to nothing to gain by breaking the law at this point in his career.
Furthermore, if he is guilty, then why can't the feds nail him? After all, they have implicated half a dozen of his former employees in illegal activity while at SAC. Maybe he is innocent? Back in 2010, in a similar article focusing on the government's apparent interest in Cohen, Benzinga noted "The information that has come to light thus far suggests that the Feds are on a giant fishing expedition in an effort to catch a hedge fund shark whose success has understandably generated envy on Wall Street, and subsequently, rumors of impropriety."
In light of the Martoma case, this doesn't seem to be totally accurate. That case looks strong. According to the Wall Street Journal, however, the government has already tried to put the screws to Martoma and get him to snitch on Cohen -- and he refused.
"A year before the government charged Mathew Martoma with insider trading, it tried to get him to turn against his former boss, Steven A. Cohen," the Journal reported on November 23. Furthermore, "Agents tried and failed to persuade him to be a cooperating witness in the government's effort to build a criminal case against Mr. Cohen, the founder of SAC and one of the biggest names in the hedge-fund world, said people close to the case." That is interesting, to say the least.
Martoma is facing 20 years in Federal Prison, so he may change his mind with regard to Cohen if the SAC founder in fact knew about his inside source. One has to wonder, however, if the reason that Martoma did not snitch on Cohen to the feds was because his boss was innocent.
What is certain at this point is that the government isn't going to back down -- not yet anyway. They have a stable of cooperators and earlier this year the SEC questioned Cohen under oath about the trading in Elan and Wyeth. Furthermore, the Journal reported last week that there is at least one other open investigation into SAC Capital where charges could be levied.
In the 2010 Vanity Fair profile, Steve Cohen told Bryan Burrough that "Well, things are finally calming down. The press is moving on. This story will be the last anyone reads about me for a while, I think. Because [reporters] will get sick of me."
Apparently, Cohen's prognosticating abilities are limited to the stock market.
View Comments and Join the Discussion!
Posted-In: News Hedge Funds Movers & Shakers Topics Legal Events Global Hot Best of Benzinga