Crafty iThieves Steal $1.5M Worth of iPad Minis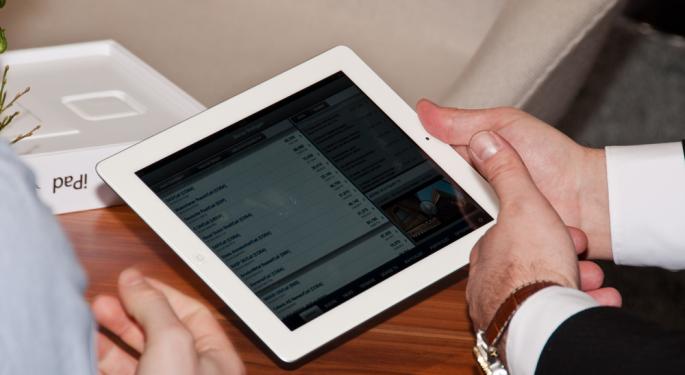 There will be 3,600 fewer iPad Minis on store shelves now that thieves have gotten away with two pallets filled with Apple (NASDAQ: AAPL) devices.
According to the New York Post, the heist occurred at JFK after two men used one of the airport's own forklifts to load the pallets into a truck. The pallets had "just arrived from China and were destined for locations around the US."
In a surprising twist of irony, the crime took place at the site of the 1978 Lufthansa heist featured in the film GoodFellas.
The two men, who are still at large and have not been identified, almost got away with three additional pallets. They were forced to bail after an airport worker returned from dinner and caught them in the act.
This is not the first time that a large number of tablets have been stolen. Last year, thieves got away with 5,200 PlayBooks from Research In Motion (NASDAQ: RIMM). The devices were estimated to be worth $2.8 million to $3.8 million.
While it is unknown which retailers would have received the stolen iPads, they are unlikely to have a material impact on Apple's bottom line. Apple's combined sales of both the iPad Mini and iPad 4 reached three million during the first weekend of availability. Depending on when the latest shipment was scheduled to arrive at retail, it might be harder to obtain an iPad Mini over the next week or two. After that, sales and shipments should go back to normal.
Despite the high combined sales, it is not yet known how well the iPad Mini is performing. The device is reportedly selling out at retail, including big box outlets such as Best Buy (NYSE: BBY).
Microsoft (NASDAQ: MSFT) might challenge the iPad Mini -- as well as the full-size iPad -- with an Xbox-themed tablet in 2013. The device would be aimed at consumers who want a high-end gaming experience from their portable devices.
Little is known about the unconfirmed tablet, but rumors suggest it will feature a seven-inch screen and contain a powerful graphics processor. It is not yet known if the device will sport a keyboard cover like its 10-inch big brother, Surface.
Other rumors suggest that Microsoft might develop the next version of the Nook e-reader for Barnes & Noble (NYSE: BKS). The bookseller first teamed up with Microsoft to sell media and other digital content to consumers. In the days leading up to Surface's unveiling, Barnes & Noble was rumored to be working on the company's tablet. That rumor was quickly dispelled. This new rumor suggests that the two firms may still develop hardware together.
Follow me @LouisBedigianBZ
Posted-In: Apple iPad Mini New York Post playbook Research in MotionNews Tech Best of Benzinga
View Comments and Join the Discussion!