IEA: U.S. to be Top Oil Producer by 2020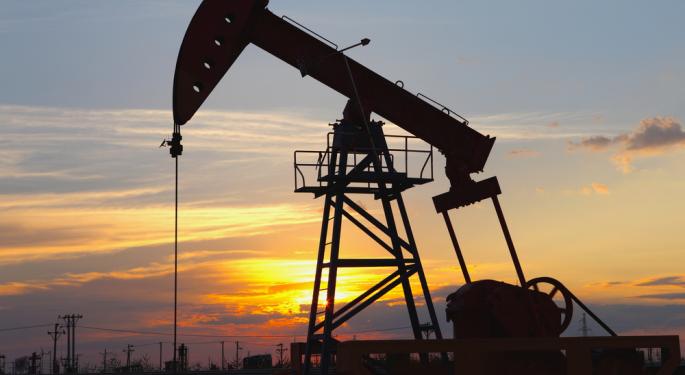 The U.S. is expected to top Saudi Arabia in oil production by 2020, according to the widely followed World Energy Outlook report for 2012 released by the International Energy Agency (IEA) today.
The growth in U.S. production comes from the rapid development of shale oil. The IEA also said that the recovery of oil production in Iraq will make it the fastest growing oil producer in the world. "North America is at the forefront of a sweeping transformation in oil and gas production that will affect all regions of the world, yet the potential also exists for a similarly transformative shift in global energy efficiency," said IEA Executive Director Maria van der Hoeven in today's press release.
The rapid increase in U.S. energy production is expected to shift global energy trade. "…the United States becomes a net exporter of natural gas by 2020 and is almost self-sufficient in energy, in net terms, by 2035," The IEA predicted. "North America emerges as a net oil exporter, accelerating the switch in direction of international oil trade, with almost 90% of Middle Eastern oil exports being drawn to Asia by 2035."
The U.S. is expected to be the world's top oil producer only for about five years, according to Bloomberg. Some analysts warn that the production of shale oil wells peaks very quickly. "A year after coming on stream, production has dropped to about 20-40 per cent of its original level, according to analysts at Barclays Capital," wrote Canada's The Globe and Mail.
"That means producers have to keep drilling to sustain output, and there is still uncertainty about how much new wells will produce. The best prospects will have been developed first, meaning that subsequent drilling will take place in less favourable geology. It will take years to show how serious that deterioration is."
Today's IEA report also stated that energy conservation would also be very important to the overall supply/demand balance. "…energy efficiency is just as important as unconstrained energy supply, and increased action on efficiency can serve as a unifying energy policy that brings multiple benefits," the IEA press release said.
Although the IEA says that fossil fuels will continue to be the dominant source of energy for the foreseeable future, the outlook for renewable is also positive. Bloomberg Businessweek wrote, "Wind farms, solar parks and hydroelectric dams are forecast to become the second biggest power generator in 2015 and rise to almost a third of all generation in 2035, a level approaching that of coal, the Paris-based agency that advises 28 nations on energy policy said today in its annual outlook."
"However, this rapid increase hinges critically on continued subsidies," the IEA press release stated.
The IEA also expects consumption of natural gas to rise, driven primarily by China, India and the Middle East. Cheap natural gas in the United States is expected to result in natural gas exceeding oil as the biggest component of the fuel mix by 2030.
Traders have speculated that, if the U.S. is no longer dependent upon oil from the Persian Gulf for its energy, will the United States continue to protect the sea lanes in the Middle East?
Another point raised by the IEA report is whether there will be sufficient water available for the rapid development of "tight" shale oil and gas through hydraulic fracturing or "fracking." The energy industry is expected to consume vast amounts of water in order to recover the energy contained in shale.
Posted-In: BarclaysNews Commodities Global Markets Best of Benzinga
View Comments and Join the Discussion!