Obamacare Stocks Go Crazy in Wake of President's Re-Election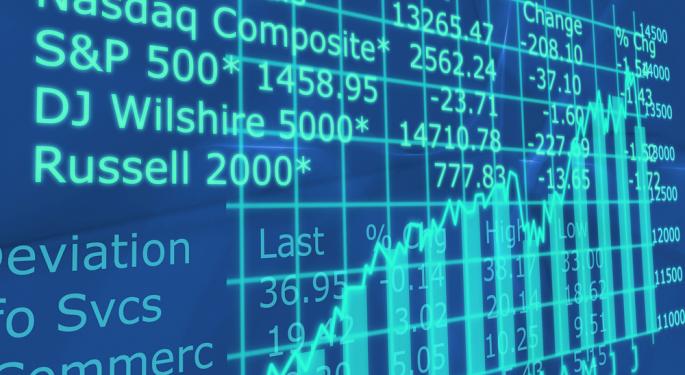 Not surprisingly, insurance stocks are going crazy on Wednesday after President Barack Obama was re-elected in a decisive victory over Republican challenger Mitt Romney. The election results basically guarantee the implementation of Obamacare, an outcome that would have been considerably less likely if Romney had been victorious. The legislation has never been popular, but its architect Barack Obama has been re-elected despite the general opposition to his healthcare law.
HMO stocks are surging on the news during Wednesday's trading session. These companies are set to get a large new influx of customers through Medicaid. Among the leaders in this sector are Centene (NYSE: CNC) which has surged nearly 10 percent and Molina Healthcare (NYSE: MOH) which has added 3 percent.
The other major beneficiaries of last night's election results are hospital stocks. These companies are likely to have far fewer losses related to treating uninsured patients. Most of the major hospital stocks are up very big on Tuesday. Among the leaders are HCA Holdings (NYSE: HCA), which has added 10 percent to $33.88, and Tenet Healthcare (NYSE: THC), which is up more than nine percent to $27.26. Other hospital stocks moving higher include Health Management Associates (NYSE: HMA), Vanguard Health Systems (NYSE: VHS) and Community Health Systems (NYSE: CYH).
While HMO and hospital stocks are benefitting from Obama's win, large insurance stocks are not. Stocks such as Aetna (NYSE: AET), Cigna (NYSE: CI), Humana (NYSE: HUM) and Coventry Health (NYSE: CVH) are all lower on the session. Humana, in particular, is getting hit very hard with the shares falling nearly 8 percent to $70.21.
These companies do not rely heavily on small group and individual insurance plans, which is the umbrella under which many of the newly insured would fall under Obamacare. Therefore, these insurers would not benefit a great deal from the individual mandate, but would be negatively impacted by burdensome rules under Obamacare.
Another stock that is not faring well is Wellpoint (NYSE: WLP), which has lost around 5 percent on Wednesday. Wellpoint does rely heavily on small group and individual insurance, but under Obamacare, the company would have to accept all patients and spend 80 percent of its collected premiums on patient care. Under the current system, WellPoint often rejects people who have pre-existing conditions and can raise premiums as it sees fit. The new healthcare law could constrict WellPoint's business and earnings potential.
Posted-In: News Politics Events Global Economics Intraday Update Movers General Best of Benzinga
View Comments and Join the Discussion!