Sharp, Panasonic Continue to Show Weakness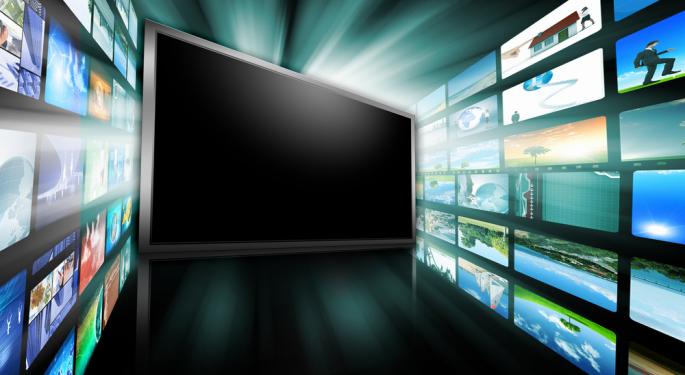 After announcing disappointing second quarter business results last week, Panasonic (NYSE: PC) shares fell to a 37-year low on the Tokyo Stock Exchange overnight. The once-mighty consumer electronics company is taking huge charges to restructure its business and announced that it will not pay a dividend to shareholders for the year ending March 31, 2013.
Sharp (OTC: SHCAY), Japan's largest manufacturer of LCD panels, is flirting with bankruptcy. Press reports today suggest that Sharp may seek a bailout from the Japanese government. Second quarter business results showed Sharp lost more than expected on its LCD and other electronic parts businesses.
Japanese consumer electronics companies have stumbled over the past few years as they have been unable to compete on price with companies from South Korea and China. In the dog-eat-dog world of consumer electronics, having the latest technology doesn't translate into being able to charge higher prices.
For decades, Japan's business model has been based upon making superior products and charging premium prices for them. That works in the Japanese market, where consumers are willing to pay more for products (made in Japan, of course) that they perceive to be better and will often shun goods that are considered to be inferior.
In the global market, where Panasonic and Sharp compete with companies such as Samsung Electronics, LG and Hon Hai Precision, the strong yen has made it impossible for Japanese manufacturers to be price competitive and make a profit.
Since the 1990s, Japanese electronics companies—with the notable exception of Sony (NYSE: SNE)—have put more emphasis on supplying high-tech, high value-added electronic parts and modules to consumer electronics assemblers in low-wage countries, particularly China. Initially, profit margins on parts and subassemblies were higher than the pofit margins on finished products. Over time, South Korean, Taiwanese and Chinese companies acquired more of their own technology, purchasing less and less from Japan.
Sharp is a case in point. The company invested a huge sum of money in its Kameyama No. 2 LCD factory, which opened in 2006 as an 8th generation LCD production facility. Shortly after that, increased competition, particularly from Samsung Electronics, and a sudden appreciation of the yen, made the Kameyama No. 2 plant uncompetitive.
Over the past year or so, Sharp has spent some $4.5 billion to convert Kameyama No. 2 to an IGZO (inidium, gallium, zinc oxide) LCD manufacturing facility. IGZO LCDs are said to produce better images and consume less power than standard LCDs. However, as Bloomberg reports, the company is having difficulty finding a buyer for its IGZO products. Just because the product is better, doesn't mean customers will be willing to pay more.
Panasonic is in a similar position but, as a much larger company with a broader product line, it is even more difficult to manage. This is rather ironic for a company founded by Konosuke Matsushita, who is often referred to by Japanese as the "God of Management."
It is hard to see how these companies can turn themselves around without a significant weakening of the yen. Both are dependent upon exports and must increasingly compete in emerging markets where low price tends to trump high quality.
Also, both companies have lagged behind in product design and marketing, areas where Apple (Nasdaq: AAPL) excels.
If anything, both Panasonic and Sharp have become ever more dependent upon the Japanese market and less able to compete effectively overseas. It is likely to take a major change in management philosophy for these companies to engineer an effective turnaround.
Posted-In: News Futures Forex Global Economics Markets Trading Ideas Best of Benzinga
View Comments and Join the Discussion!