Samsung's Yahoo Deal Won't Dilute Apple's First Television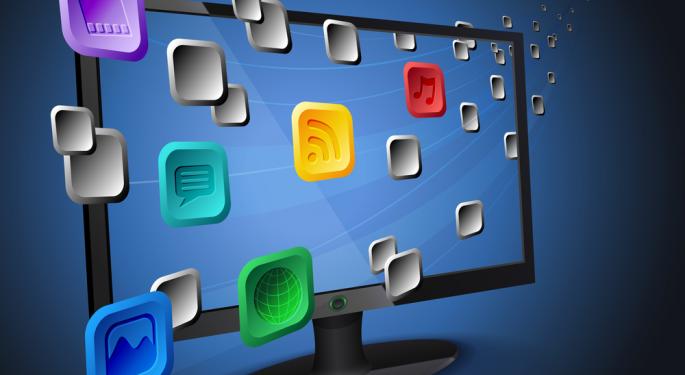 While Apple (NASDAQ: AAPL) is still in the (unconfirmed) planning stages of its first television, Samsung continues to push ahead with the release of new Smart TVs.
Designed to provide users with an interactive version of the traditional television experience, Smart TVs are expected to be an important part of the industry's future. Samsung is enlisting in the help of Yahoo (NASDAQ: YHOO) to ensure that future is complete with a wide array of content.
"By combining watching TV with engaging content, we can change the way audiences are entertained and informed," Ron Jacoby, vice president of Connected TV at Yahoo, said in a company release. "We are thrilled that our expanded partnership with Samsung extends our platform's footprint, enabling our content partners and advertisers to reach many more consumers. Content owners can augment their programming, and advertisers can create compelling calls-to-action that allow audiences to engage on marketing messages the moment they are delivered."
Showtime, the pay-TV network owned by CBS (NYSE: CBS), has already inked a deal with Yahoo. News Corp.'s (NASDAQ: NWS) National Geographic Channel is also on board with the new venture.
Eric Anderson, vice president of content and product solutions at Samsung Electronics America, Inc., added, "Today, consumers are engaging in interactive TV program experiences more and more. Samsung's SyncPlus service combined with Yahoo Broadcast Interactivity and SoundPrint will provide consumers with a very entertaining experience. We are very pleased to partner with Yahoo and we look forward to a successful collaboration in the years to come."
Before investors get too excited, it is important to understand the type of content that might be coming to Samsung televisions. According to the press release, "Samsung Smart TV owners will receive real-time, actionable content that runs alongside and complements TV shows and commercials. TV viewers will see subtle, on-screen prompts informing them that additional content can be accessed. With the touch of a remote, connected tablet or phone, Samsung Smart TV viewers can easily surface content or offers related to the TV shows and commercials they are watching."
Since everything good on television comes with a price, Yahoo also said that TV programmers "can provide complementary content like trivia, additional show insights, commerce or interactive gaming to extend engagement."
In other words, consumers will still have to subscribe to Showtime to watch new episodes of Dexter. But they might get a trivia game or two for free.
Follow me @LouisBedigianBZ
Posted-In: Dexter Samsung Showtime YahooNews Contracts Tech Best of Benzinga
View Comments and Join the Discussion!