iPhone 6 Sales Could be Unexpectedly Low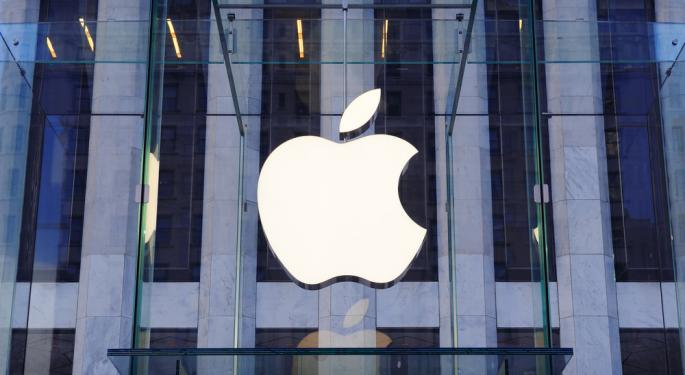 Apple (NASDAQ: AAPL) sold a large number of iPads last weekend and an even greater number of iPhones in September. But now that the dust has settled and consumers have had the chance to use their new products, one new study suggests that Apple might not be able to continue posting record-breaking sales.
Year after year, the Cupertino, California-based tech giant relies heavily on repeat customers. Without them, Apple would be struggling to compete with the likes of Google (NASDAQ: GOOG), Samsung, Amazon (NASDAQ: AMZN) and Barnes & Noble (NYSE: BKS). Even Research In Motion (NASDAQ: RIMM) would have an advantage over Apple if the Mac-maker failed to maintain its impressive level of customer loyalty.
According to a new study by Strategy Analytics, 88 percent of domestic iPhone owners are "likely to buy" another Apple smartphone. This is an extremely high number, but it is also a five-point decrease from a similar survey conducted in 2011.
That number is even lower for European iPhone owners who plan to buy another Apple smartphone. In 2011, 88 percent said that they would likely stay with Apple. This year, just 75 percent of consumers want another iPhone.
These results are seriously dangerous for a company that is expected to experience continued growth. Before the iPhone 5 was unveiled, Apple set new records for product demand. The device was expected to sell as many as 10 million units during its first weekend of availability.
This lofty expectation proved to be too high, even for the iPhone 5. Apple sold more than five million units, beating the previous record set by the iPhone 4S. But that was not enough to satisfy analysts and investors.
Apple disappointed analysts again when it announced that it had sold 100 million iPads worldwide. They were also disappointed by the botched launch of Apple's mapping application, the high price and generic features of the iPad Mini and the odd decision to sell the fourth-generation iPad this year. No matter what Apple does, the company cannot seem to win.
In the long run, analyst complaints do not matter. Apple could not possibly break records and increase profits forever. Thus, the stock may never reach the $1,000 price target that many had predicted. That alone will disappoint those who were hoping to become billionaires by investing in the iPhone maker.
Apple has bigger things to worry about -- namely the next-generation iPhone. Whether it is called the iPhone 6, the iPhone 5S or something else entirely, Apple will surely release a new smartphone in 2013. But if demand for future Apple-made smartphones is already beginning to decline, the company is in deep trouble.
Follow me @LouisBedigianBZ
Posted-In: Apple iPhone 5 iPhone 6News Rumors Retail Sales Global Tech Best of Benzinga
View Comments and Join the Discussion!