Study: Amazon is Nibbling Netflix's Lunch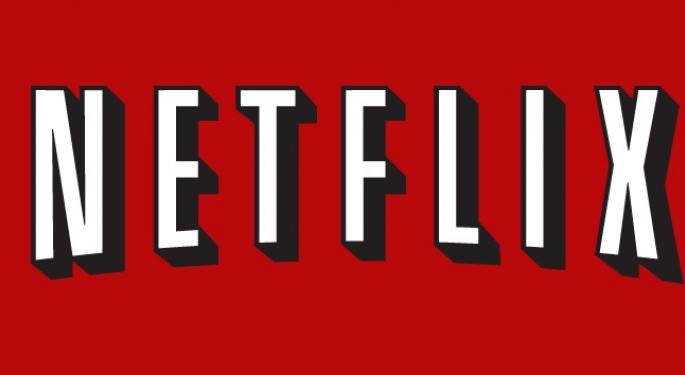 When Amazon (NASDAQ: AMZN) launched its Prime instant streaming video service, the company was expected to encroach on Netflix's (NASDAQ: NFLX) territory. Now Amazon is making meaningful gains that could greatly alter the future of streaming video.
According to a new study by ChangeWave Research, Amazon subscription rates are on the rise.
"While Netflix still holds the largest share by far of the paid alternative TV market, consumers continue to shift towards Amazon's Instant Video service," Andy Golub, an analyst with ChangeWave, said in an e-mail this morning. "As Amazon's TV and movie content becomes more competitive with Netflix, its popularity is surging among consumers."
ChangeWave surveyed 1,115 North American consumers in September and found that 82 percent of respondents still use Netflix. This is down from 84 percent during the previous survey, which was conducted in February.
Meanwhile, Amazon Prime subscriptions jumped five points (from 17 percent to 22 percent) and iTunes video downloads increased by one point (from 15 percent to 16 percent). Hulu Plus raised its subscriptions by two points, going from six percent to eight percent.
Seventeen percent of respondents said that they are more likely to cancel their Netflix subscription now that Amazon Prime has signed a deal with EPIX. In doing so, Amazon Prime will be able to stream The Avengers, The Hunger Games and other films from Lionsgate (NYSE: LGF), MGM and Paramount.
ChangeWave also found that 18 percent of those surveyed subscribe to both Netflix and Amazon Prime -- a four-point increase from the previous study.
In addition to the primary questions, ChangeWave wanted to know how satisfied consumers were with their online video services. Researchers found that Apple's (NASDAQ: AAPL) iTunes achieved the highest "Very Satisfied" rating (35 percent). iTunes was followed by Netflix (23 percent), Amazon (22 percent) and Hulu Plus (20 percent).
This is significant for a number of reasons. First, iTunes is the only service that does not have a recurring monthly fee (customers pay as they go). Second, iTunes is the only service that does not have an option for unlimited streaming. In fact, iTunes does not stream content at all -- it downloads paid rentals to the user's device and removes them when they expire.
Third, iTunes is the only service that allows consumers to purchase content. While Netflix is a place for temporary rentals (most movies come and go), iTunes users can permanently obtain film and TV show downloads. This indicates that consumers still value ownership, whether it's in the form of a DVD or a digital download.
Fourth, iTunes offers downloadable content that users cannot get anywhere else. For example, only the four most recent episodes of select CBS (NYSE: CBS) dramas and comedies are available to watch on Comcast (NASDAQ: CMCSA) On Demand. But iTunes sells all of them, allowing users to catch up for a relatively small fee. They can also choose to purchase individual episodes, a benefit not available on DVD.
Follow me @LouisBedigianBZ
Posted-In: Amazon Apple Hulu iTunesNews Success Stories Tech Trading Ideas Best of Benzinga
View Comments and Join the Discussion!