Scott Forstall Saw Apple Crash Coming Six Months Ago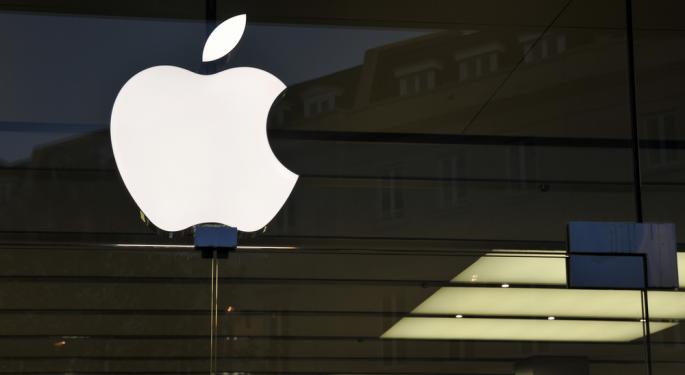 Scott Forstall, the former senior vice president of Apple's (NASDAQ: AAPL) iOS software division, seems to have a hidden talent: stock market psychic.
In May, Forstall sold 95 percent of his shares in Apple for $39 million. At the time, many assumed that he was planning to leave Apple. Why would a top executive sell his shares when Apple is growing? The company was expected to go to $1,000 within the next few years. By the end of 2013, it could have traded above $800. And if the next 12 months prove to be kinder than the last, it still could.
Forstall did not seem to mind -- and with good reason. If he stayed with Apple until at least 2016, he would be entitled to an additional 250,000 shares. Whether Apple traded at $1,000 or $500, Forstall was destined to be rich.
In the wake of Apple's downfall, however, it seems that Forstall may have sold his shares to maximize his profits before the company tanked. He knew that his next batch of shares would not be accessible for a while, so there was no point in worrying about them. But if he had sat around and waited for Apple to crumble, his existing shares could have been severely tarnished.
Ironically, it is Forstall's own departure that has led to the current reduction in Apple's value. Investors are reportedly worried about the management shakeup, which has led to the removal of another top executive -- John Browett.
Browett was hired to lead the company's retail division. Instead of adding value to the company's income statement, he tarnished the Apple Store image, screwed up employee working hours and created an unnecessary controversy.
Trip Chowdhry, the Managing Director of Equity Research at Global Equities Research, praised Browett's dismissal. "[The] departure of John Browett is welcome news as Apple retail stores are now trailing both Microsoft (NASDAQ: MSFT) retail stores and Sony (NYSE: SNE) retail stores," said Chowdhry.
In theory, investors should have responded favorably to Apple's decision to replace Browett. They might be too worried to care, however, now that Forstall is about to exit.
Investors may also be worried about the impending release of the iPad Mini, as well as the fourth-generation iPad. According to one report, Apple was forced to release a new iPad to make up for lagging sales of the existing model. While the iPad 2 proved to be a worldwide phenomenon, Apple struggled to get rid of the third-generation tablet.
Thus, investors might be fearful of what's to come this weekend. The iPad Mini and iPad 4 may have sold out online, but that does not mean they will sell out everywhere else.
Follow me @LouisBedigianBZ
View Comments and Join the Discussion!
Posted-In: Apple Global Equities Research iPad Mini John BrowettNews Rumors Management Tech Best of Benzinga