Minneapolis Fed President Kocherlakota Changes His Views on Unemployment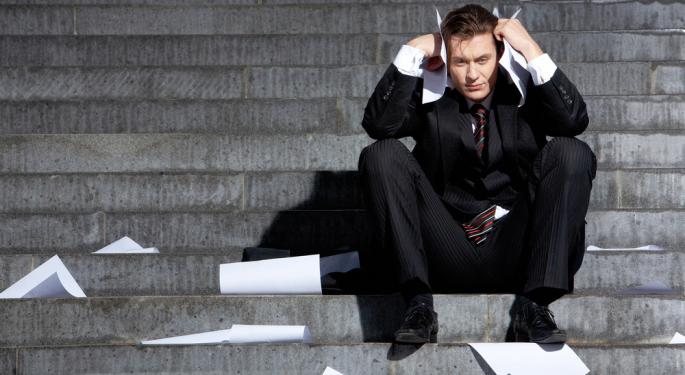 Minneapolis Fed President Narayana Kocherlakota gave a speech on employment Tuesday.
Kocherlakota's views appear to have changed over the past two years, particularly surrounding the causes of, and solutions to, high unemployment. While his views may now align more with those of some other economists, they may perhaps diverge from those of some hiring managers. (While Kocherlakota does participate in the deliberations of the monetary policy-setting arm of the Fed, the Federal Open Market Committee [FOMC], he does not currently have a vote. The Minneapolis Fed President will next rotate into a voting position in 2014.)
In his most recent speech, Kocherlakota expressed a view that monetary policy was an effective tool for reducing unemployment, and can even be done in the context of price stability. One should combine his rather brief comments here with a lengthier monetary policy speech he delivered on October 13 to the Annual Helena Branch Board of Directors Meeting and Community Luncheon to get his full perspective, as it now stands.
In both speeches this month, he opines that monetary policy can indeed be effective in reducing unemployment by increasing aggregate demand. This argument is that unemployment is largely cyclical, and will fall when economic output increases. Monetary policy, he argues, can increase economic output sufficiently in order to reduce unemployment. An accommodative Fed monetary policy stance of low interest rates encourages consumption at the expense of savings, and that this increased demand can cause employers to hire.
Contrast this current view to his view two years ago, such as the view displayed in a speech back in August 2010. At that time, he argued a contrary point of view: that unemployment has a large structural component to it. Structural unemployment is an issue of "mismatch," and arises when the skills, education, experience or even geographical location of unemployed workers don't correspond with what employers want or need.
Kocherlakota said at that time, "There are many possible sources of mismatch—geography, skills, demography—and they are probably all at work. Whatever the source, though, it is hard to see how the Fed can do much to cure this problem. Monetary stimulus has provided conditions so that manufacturing plants want to hire new workers. But the Fed does not have a means to transform construction workers into manufacturing workers."
The shifting views are more than academic. Finding the right solution to high unemployment is essential, given the laws of unintended consequences, particularly with respect to unwinding the Fed's quantitative easing programs. But monetary policy is comparatively easy to administer; retraining legions of the unemployed is not. In reality, probably both are required.
Retraining is exactly what staffing agency Manpower Group (NYSE: MAN) recently said is needed, in a report on talent shortages. The organization noted that 49% of American hiring managers found it difficult to find the right person for job openings. The top two reasons cited were "lack of available applicants," cited by 33% of hiring managers, and "lack of technical competence (hard skills)," also cited by 33% of hiring managers. And the most effective way of addressing these issues, cited by 25% of hiring managers, is retraining, which would enable companies to hire more workers.
So, when we consider how economists view hiring as an academic exercise in formulas and numbers, rather than how hiring managers see the process, in people and skills, bear in mind Fed speakers' views versus those of employers. Perhaps Kocherlakota was a bit more on target in his earlier assessment.
Posted-In: News Econ #s Economics Markets Best of Benzinga
View Comments and Join the Discussion!