Frankincense and Frankenstorm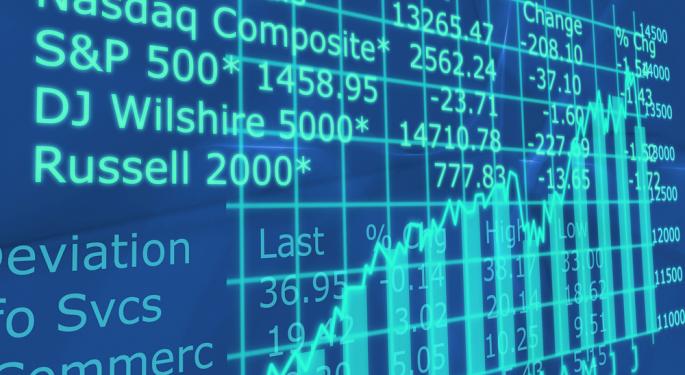 MrTopStep Guest Post
By Henry Marchell – Stanton Analytics
Free Webinar – Come hear Henry talk about the energy markets and the impact of the election. Saturday, Oct. 27 @ 11 a.m. CT / noon ET – Register for remaining seats
Europe has again managed to start our day with more confusion regarding the economic crisis there. It has been the hope of the global markets that Spain would ask for a bailout. It needs one desperately. The unemployment level has reached a record 25%. As the world waits for the necessary request for aid, it is becoming apparent that Germany may not lend the money even if asked. The political bent is to cut off any more lending. A Spanish bailout will be a tough sale for Merkel. Moreover, Greece has been found to be well behind in their budgetary process. It is now assumed that Greece will not be able to make its 2020 goal of a debt-to-GDP ratio of 120%, More time is needed, so the can there has been kicked for two more years. Thus far it is the Greeks 2, the Eurozone 0. This is the reason the euro has been pressured.

While reading through the papers this morning we were taken by the nomenclature for the storm Sandy, being called a Frankenstorm, which I also had thought of. It aptly describes a storm headed up the East Caost with the potential to hit the refinery alley on the East Coast in southern NJ and PA. There is about 1.23 mm b/d of refining capacity there. Traders have been bidding up the price of gasoline for fear that the storm will shut down power to the refineries. Also, the storm will delay shipments of crude oil. While supply has been the main concern for Thursday and Friday, demand also will suffer, at least temporarily. But that will only exacerbate the demand fall already seen. So it is likely that the hype in prices occurs before the weekend, but depending on where the storm hits Monday or Tuesday we may start to see a reversal.
CRUDE: Hi: 86.29 Low: 85.00
The model for Friday had Dec congesting before moving lower. We thought the move lower would wait for Monday although it does not matter on the pattern. It appears likely that the Thursday move up to 96.75 was the fourth of five waves down. There is the final one to come. It may be today. The downside pivot is 84.90. Busting through that level will spill Dec to a potential drop to 83.80 to 83.65. Dec will have minor resistance at 85.50. The minor upside pivot is 85.60. The key upside pivot is 86.75. We are a seller of the rally.
BRENT: Hi: 108.66; Low: 107.40
While WTI looks lower, it appears as if Dec is in a consolidation pattern. It has put in a double bottom on the hourly chart at the 107.50 area. The minor upside pivot is 108.70. The key upside pivot is 109.50. The minor downside pivot is a break of 107.40. The key downside pivot is a busting of 106.80. A daily settle below 107.10 will be a bearish sign for next week. However, an intraday break of the pivot will net a fall to 106.35 to 106.15. We are neutral this market for Friday.
RBOB: Hi: 2.6875; Low: 2.6714
Nov appears to have a new high left to this structure. A strengthening market will hold the 2.66 area. The minor downside pivot is 2.6450. The key downside pivot is 2.62. If our model is correct for a new high to the wave, Nov will seek out the 2.7150 to 2.72 area. The key upside pivot is 2.72. We are a buyer of the dip. Ideally this is the 2.6650 area with a tight stop below 2.6550.
DIST: Hi: 3.0729; Low: 3.0491
Nov is consolidating this morning, but appears to be pausing before a new low for the decline is seen. Nov has minor resistance at 3.0650 to 3.07. The minor upside pivot is 3.0750. However, if Nov breaks through the 3.080 level it will show enough momentum to carry it to the 30950 to 3.10 area. Although the minor downside pivot is 3.04, the key downside pivot is 3.0150. Removal of that line will signal a challenge of 2.98 to 2.9750. We are a seller of the strong rally.
GASOIL: Hi: 963.00; Low: 956.00
This market is in bear pennant formation on the daily continuation chart. This formation will break down below 955.00, but the key downside pivot is 951.00. We are a seller of the rally. That resistance level is 960.00 to 961.00. The minor upside pivot is 962.00. The key upside pivot is 970.00. Breaking that level will signal a short-term bottom.
NAT: Hi: 3.442; Low: 3.404
This is a weakening picture. Nov looks set to test 3.36. The key downside pivot to the short-term chart is 3.33. We look to sell the rally here. This will be ideally at the 3.43 level with a stop above 3.45. Although we look for a test of 3.36 to 3.33, a drop below the latter level will signal a potential fall to 3.21 to 3.20. The key upside pivot is 3.56.
NEWS
'Frankenstorm' Headed to Region
Greater New York began preparing on Thursday for Hurricane Sandy as an unusual confluence of weather patterns started taking shape that could produce what meteorologists dubbed a "Frankenstorm."
In New York, Gov. Andrew Cuomo's office warned in a news release of "heavy rain, high winds, flooding, tornadoes, coastal surges, and widespread power outages" as soon as Tuesday and said state agencies would be on alert. New Jersey officials said they had begun monitoring flood-prone areas that may have to be evacuated. In Connecticut, power companies were bracing for a test of a revamped storm-preparation system.
"It's definitely something that everyone should be watching", said Nelson Vaz, a meteorologist with the National Weather Service in Upton, N.Y. "A storm that maintains its strength coming into central New Jersey would focus the storm surge in the New York harbor area."
Lumbering north from the Bahamas at 20 mph on Thursday, Sandy was on track to start producing rain in southern New Jersey by Sunday morning. It was likely to converge with a snowstorm moving eastward from the Great Lakes, dumping rain and snow on Northeastern states through Halloween—a date giving rise to the storm's nickname.

Meteorologists said chances were increasingly slim that the storm would veer into the Atlantic Ocean and leave the East Coast alone. But it wasn't clear how monstrous Sandy would be. By the time it makes landfall sometime Tuesday, it may no longer be a hurricane.
"I think it's fair to say we don't know when or if or where the storm's going to hit," said Mayor Michael Bloomberg Thursday. "What we are doing is we're taking the kind of precautions you'd expect us to do. And I don't think anybody should panic."
For emergency management officials, the storm's path—if not its ferocity—called to mind Tropical Storm Irene, which caused widespread flooding across upstate New York and New Jersey, the evacuation of hundreds of thousands of residents from coastal areas and the complete shutdown of the New York City subway system.
In a radio appearance on Thursday morning, Metropolitan Transportation Authority Chairman Joseph Lhota said he didn't expect to close the city's subway system but didn't rule it out.
In upstate New York, Greene County was deploying generators and pumping units to flood-prone areas whacked hard by Irene.
"I suppose [Irene] is in the back of our minds. But you can't control it, you can only prepare for it," said Shaun Groden, administrator of Greene County. "I wouldn't say we are taking our blood-pressure medicine yet."
It isn't clear where the storm would make landfall on the coast. Forecasters saw an increasingly likely scenario of Sandy swirling counterclockwise into central New Jersey, with northwest winds heaving water into the New York harbor and flooding low-lying areas, such as Lower Manhattan and the Rockaway Peninsula.
Chris Miller, a spokesman for the New York City Office of Emergency Management, said: "We are monitoring the hurricane very closely. We know there will be some local impact."
New Jersey officials were especially concerned. Strong tidal surges on the coast could arise from the storm's arc and its potential to strike during a full moon, when tides are at their highest. Its slow pace also has the potential to churn up wind and rain for a longer period of time than Irene, said Gary Szatkowski, chief meteorologist at the National Weather Service's Mount Holly, N.J., office.
"No one in New Jersey is off the hook at this point of time. Everyone should be very watchful," he said.
Spain unemployment hits record high at 25 percent
(Reuters) – One in four Spanish workers were without a job in the third quarter of this year, a record high, and further layoffs are likely to follow next year as more of the country's 60 billion euro program of budget austerity kicks in.
The official numbers follow labor unions call for a general strike for November 14, part of growing protests over cutbacks that many believe have done little to combat the crisis and only served to put more people out of work.
Data from the National Statistics Institute showed the unemployment rate rose to 25.0 percent in the three months from July-September, a level unseen since the Francisco Franco dictatorship ended in the mid-1970s.
.
That was up from 24.6 percent in the previous quarter, and just below the 25.1 percent consensus forecast. The number of workers without a job stood at 5.8 million.
Only Greece has higher unemployment in the European Union and the data puts further pressure on the government as it battles to control a public deficit to meet Brussels' demands in a recession that shows no sign of letting up.
Spain's financing needs are largely covered for this year, and its cost of borrowing from bond markets has eased significantly since August thanks to the European Central Bank's promise to buy the country's bonds should it call for help.
Yet austerity measures, worth over 60 billion euros by 2014, are likely to crimp growth further, and cast more workers out of a job.
"There is a debate over the optimistic growth outlook for next year by the government, which is given little credibility. Weaker growth than expected, coupled with austerity, could easily see unemployment hit 26 percent next year," said Silvio Peruzzo, economist at Nomura in London.
Government forecasts show the economy contracting next year by 0.5 percent, while a Reuters poll this week showed it shrinking three times that much.
The government expects the economy to shrink 1.5 percent this year, while the official outlook is for the unemployment rate not to fall below 24 percent until 2014.
The economy slipped back into recession at the end of last year. The government says 2013 will be the final year of recession for Spain, a view shared by the euro zone's largest bank, Santander.
MrTopStep Closing Print Video: http://www.mrtopstep.com/closing-print-10-25-2012/

Brian's Thursday recap: Let's take a look at the tale of the tape. Since last week, the equities have been hit by weak 3rd Qtr results along with future guidance being revised lower, profit taking / new shorts as well as the election and the fiscal cliff. Tick tock.. Risk has turned decidedly defensive as today marks the busiest day during the busiest week of earnings season, signaling that traders and investors are looking forward. Hum… no bulls in sight… maybe waiting for deeper discounts… "not playing if it keeps dropping" appears to be the bulls' mantra of late, as uncertainty equals fear and the global economy continues to drag. Stanton Analytics shared, CEO's in the US have called for a comprehensive resolution of the fiscal cliff peril. They have acknowledged that to avoid the fiscal cliff will require both tax increases as well as spending cuts. The business community is stunned that officials have let it go this far, said one of the executives. Most if not all embrace some form of Simpson-Bowles to manage the transition. The question is will it be too late and too little. The Congress has until Dec. 31 to address the problem or the U.S. can expect a severe recession. Shortly after today's RTHs open, the IMF cut the Irish 2013 GDP forecast to 1.1% from 1.4%, citing the external trading environment, and about an hour later rumors were flying of a US credit rating downgrade by Fitch. Coincidence? Probably, as Scott (10:12:52): Fitch spokesperson: Declines any comment on earlier US sovereign ratings downgrade rumors – financial press- Spokesperson specifically highlights earlier statement from Fitch that it did not expect to resolve the negative outlook until late 2013. However, early afternoon the S&P cut France's economic risk score to 3 from 2, citing banking industry risks could rise in near term and BNP Paribas, Cofidis, Banque Solfea were also downgraded.
Morning observations: Stanton Analytics – Moving on to the Middle East, Egypt has brokered a ceasefire deal with militants in Gaza. Both Egypt and Israel have been upset by the incursions from militants in that area. The concern of the energy markets was that would spill over into the surrounding areas. With fighting in Lebanon and skirmishes in Turkey one can see the worry. But the energy markets are more concerned with the slow growth prospects than with stimulus or belligerence for the time being. This was demonstrated Wednesday when the energy markets sold off following the Fed minutes briefly before regaining the upside. But by far the more bullish outlook for oil is the comment by Iran this morning that exports would be sharply reduced and would be completely halted if more stringent sanctions are imposed.
DID YOU KNOW that coming into the day the SP futures are +2.17% MTD on the open and are -4.15% MTD during the actual U.S.trading hours. Groundhog day? Today the SP opened up more than .5% and has nearly erased that. Benefactor? Well, the Hang Seng has closed up 10 days in a row. FXI has been on a tear – check out the relative outperformance.
The recent flurry of activity in the VIX pit is due largely to one four-legged options spread. The index is down .41 to 17.92 and one investor sold 57,000 Nov 21 – 35 call spreads on VIX at 95 cents to buy 100,000 Dec 23 – 35 call spreads for 98 cents. The activity in the December contracts looks opening and the overall action probably rolls a position out one month and up in strikes. If so, the position adjustment seems to reflect diminishing expectations for a substantial increase in volatility through the VIX November expiration (26 days), but possibly a spike before the December options come off the board (54 days). Looking at trade history, the Nov 21 – 35 call spreads were possibly opened on 9/28 when both contracts traded more than 57000X, including the Nov 21 – 25 spread for $1.22, 10000X. By Fred Ruffy
The latest rumor affecting markets is talk that Fitch could be about to downgrade the US rating. A Fitch spokesman declined to comment on the rumor. Fitch currently rates the US at triple-A with a negative
outlook. While ratings firms have increasingly downgraded countries without putting them on negative review first, just three months ago Fitch explicitly said it "does not expect to resolve the negative outlook until late 2013." That statement came on July 10 when Fitch affirmed its ratings on the US and kept the outlook negative. *DJ
MrTS video: http://www.mrtopstep.com/10-25-2012-gary-sandlund/
Thursday started with 280k ESZ and 1.4k SPZ traded on Globex, trading range 1415.75– 1404.50 / Wednesday's RTH's, pit range was 1414.20 – 1401.70, settled at 1405.30 down 1.5 handles. The RTH's gapped 9 handles higher to 1414.00 – 1414.50, traded a high of 1416.70 before MTS (08:34:59): IMF cuts Irish 2013 GDP forecast to 1.1% from 1.4$ citing the external trading environment. The spoos traded down to 1412.00 and were trading 1413 area when the disappointing pending homes data checked in 0.3 vs exp of 2.1. A quick move to 1410.00 followed by a failed retest of the opening range and then a plunge to a new weekly low at 1399.70. Rumors of Fitch downgrading the US may have added to the downward pressure, but the mixed to mostly lower earnings and guidance continued today, with most reports continuing to cite a slowdown through August and September with concerns over the election and the fiscal cliff continuing to be cited as the culprits. Following the "no comment" from Fitch and the successful defense of the 1400 area, DJT's 5000 with a DJIA low of 13039 a relief rally took the spoos up to 1407 area by 12:00 CT, followed by sideways trade with volume slowing and the almighty AAPL earnings on deck. The sideways trade was trapped between 1409 and 1404.50 with only a brief touch and drop at 1409 and lingered under 1407 for the most part. The closing imbalance showed the broader market with a smallish $263M to the buy side as the spoos traded 1406 area and clawed up to 1409 area on the cash close before settling at 1408.20 on the 3:15 futures close, up 3.2 handles on the day and STILL WAITING ON AAPL – THE SUSPENSE IS KILLING ME….
________________________________________________________________________
CONTRIBUTORS' CORNER
SPX CHARTS
Roger Volz, BGC Partners
BGC Futures Levels for Today
SP 500 Futures 60 Minute Chart and Indicator…..regression channel (blue) trends lower as early rally attempt makes a poke against and is capped at on underside test of our 60 min repair line at 1416.50…..horizontal supports below are drawn from Sept 4 and Sept lows at 1394.80 / 1398.40
After which sees risk levels open to 1387.50 for next reading ST OS

___________________________________________________
YOU WANT A LOOK AT WHAT OUR TRADERS SEE EVERY DAY? SIGN UP FOR THE IM TRIAL AT http://mrtopstep.com/free/ IT'S THE REAL DEAL!
_____________________________________________________
Follow us on Twitter @MrTopStep http://twitter.com/mrtopstep
Sign up for our free mailing list at http://mrtopstep.com/ for full report.
DISCLAIMER: The information and data in the following report(s) were obtained from sources considered reliable. Opinions, market data, and recommendations are subject to change at any time. Their accuracy or completeness is not guaranteed and the giving of the same is not to be deemed as an offer or solicitation on our part with respect to the sale or purchase of any commodities or securities. MrTopStep, its officers, directors and its contributors may. in the normal course of business, have position(s) which may or may not agree with the opinions expressed in this report.
The preceding article is from one of our external contributors. It does not represent the opinion of Benzinga and has not been edited.
Posted-In: News Forex Global Markets Trading Ideas
View Comments and Join the Discussion!