Cadillac Headed for Brazil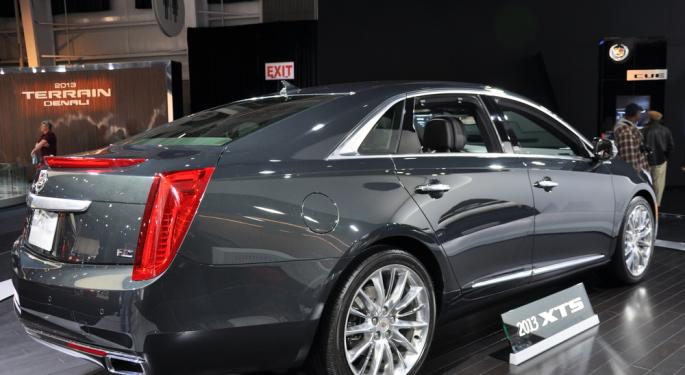 In an effort to increase global awareness of its finest luxury brand, General Motors (NYSE: GM) is contemplating exporting the crested cars to other parts of the world, the latest possibility is to Brazil.
GM has no plans to actually build the cars in Brazil, which currently sits as the world's fourth largest automotive market, only export. Brazil's economy has been experiencing massive booms as a result of increased investment in the country's infrastructure by AmBev (NYSE: BUD) that want their products available to all Brazilian consumers.
General Motors currently sells its Buick models as a flagship brand in China, comparable to the level of luxury Cadillac offers to consumers here in the United States. For some reason, the Chinese haven't take to the Cadillac brand as well as they have Buick.
China will remain a region where efforts will continue to push the luxury brands like Cadillac and Ford's (NYSE: F) Lincoln brand, which Ford actually plans to build a Lincoln plant in China. Currently Ford doesn't have any plans to bring Lincoln to Brazil.
Historically, Mercedes (OTC: DDAIF) was the first luxury brand to build cars in Brazil, a process which began in 1999. BMW (OTC: BAMXF) plans to build a plant in Brazil to take advantage of the luxury brand growth to the tune of almost $400 million dollars.
Although the market in Brazil is growing fast, luxury vehicles were met with increased taxes on imports due to new rules that made the cars more expensive to purchase. 2011 saw 47,000 luxury vehicle sales, amounting to 1.3 percent of the 3.5 million annual car sales in Brazil. Analysts expect the market to not only rebound, but continue to increase through 2015.
General Motors only plans to sell Cadillac in addition to Chevrolet in Brazil and stop there. No plans for Buick, Opel, GMC or any other subsidiaries are expected to arrive as saturating the country with options could work against the auto maker.
Premarket, shares of General Motors are down 2.46 percent and closed down 1.76 Monday at $24.62. Year to date, shares of General Motors are up 21.46 percent.
In other foreign news, recently General Motors' Opel division has been contemplating a joint venture with Peugeot that may require cash from GM, possibly creating a cavity in the company's existing seven percent stake in Peugeot.
View Comments and Join the Discussion!
Posted-In: BMW BuickNews Forex Global Economics Markets Analyst Ratings Best of Benzinga