Spanish Bailout Rumored for November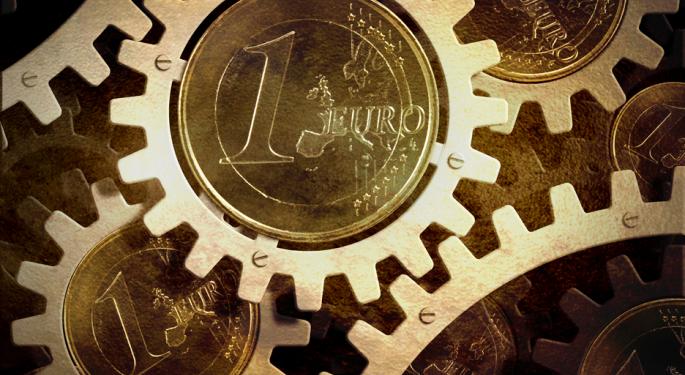 The euro started off the week on Monday morning at 1.2944. The currency held level even after controversial news out of the eurozone last week. Standard & Poor's decision to downgrade Spain and a gloomy forecast from the International Monetary Fund weighed on the euro, but did not cause a significant decrease in value.
Many are expecting more bad news this month from Moody's, which has decided to reassess its rating on Spain and could downgrade the rating to junk status.
Ever since Mario Draghi announced that the European Central Bank would do whatever it took to save the eurozone back in September, the euro has been supported by the hope that countries like Spain would take advantage of the bank's promise by requesting a bailout. Spain has been reluctant to request aid and has held back from requesting a full sovereign bailout.
This news has plagued the market with speculation and rumor, but has served to highlight reluctance out of powerful European economies like Germany and Finland who are responsible for paying for a large percentage of these bailouts.
Most agree that the question of a Spanish bailout is "When?" rather than "If." Reuters reported on Monday that there may be an answer to this question, and the answer is November. Spanish officials have made statements pointing to a bailout in November, perhaps joined with a Greek loan and Cypress bailout.
The large, onetime deal is preferable to keep the region from a drawn out debate between nations footing the majority of the bill, like Germany.
Posted-In: Mario Draghi Standard & Poor'sNews Forex Global Markets Best of Benzinga
View Comments and Join the Discussion!