Cisco Ends Sales Ties to ZTE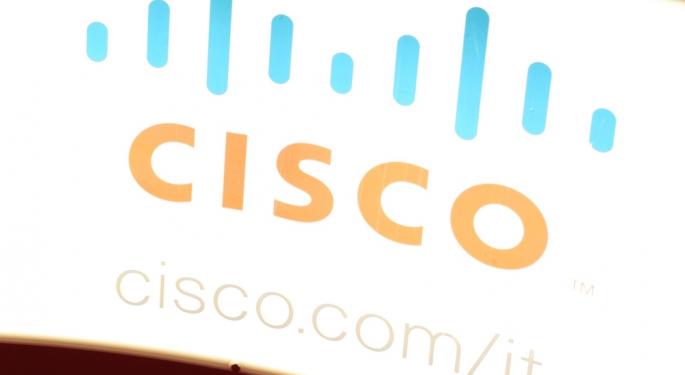 Cisco Systems, Inc. (Nasdaq: CSCO) has ended its long-standing sales relationship with ZTE Corp (OTC: ZTCOY) after ZTE sold telecommunications and computer equipment from Cisco and other U.S. manufacturers to Iran in violation of U.S. sanctions. John Chambers, Cisco's CEO, told Reuters, "Cisco doesn't 'tolerate any direct or indirect' sales of its equipment to embargoed countries such as Iran. 'And when that occurs, we step up and deal with it very firmly. So I think you can assume that you will not see that happen again.'"
Last spring, Reuters broke the story that ZTE, China's second largest telecommunications maker, "had sold banned computer equipment from Cisco and other U.S. companies to Iran's largest telecom firm. ZTE also agreed last year to ship millions of dollars worth of additional U.S. tech products, including Cisco switches, to a unit of the consortium that controls the telecom firm."
Since then, ZTE and China's top telecommunications equipment maker, Huawei Technologies Co., Ltd. have been the subject of an investigation by the U.S. House Intelligence Committee which is scheduled to release its report on the two Chinese telecom equipment companies today, according to Bloomberg. "'Based on available classified and unclassified information, Huawei and ZTE cannot be trusted to be free of foreign state influence and thus pose a security threat to the United States and to our systems,' says the report from the committee's chairman, Michigan Republican Mike Rogers, and its top Democrat, Maryland Representative C.A. 'Dutch' Ruppersberger. "
According to Bloomberg, the report states, "Private-sector entities in the United States are strongly encouraged to consider the long-term security risks associated with doing business with either ZTE or Huawei for equipment or services."
Although the Congressional committee report was not cited by Reuters in its reporting on Cisco's decision to end its sales relationship with ZTE, given the timing of the announcements, the stories are likely connected. Reuters reports that ZTE is also being investigated by the U.S. commerce Department and the FBI.
Cisco's relationship with ZTE has had its ups and downs. According to the Reuters article, "''ZTE wanted to bring things to market in the U.S. with our help. We really didn't want them to do that,' the former [Cisco] executive said. By 2010, the partnership had basically ended, although ZTE continued as an authorized distributor and reseller of Cisco products, according to a person familiar with the matter."
Both ZTE and Huawei deny any wrongdoing, with a Huawei spokesman telling Reuters that the charges were "baseless" and a "dangerous political distraction."
For its part, the Congressional Intelligence Committee says that both Hauwei and ZTE should be barred from doing business in the United States. According to Reuters, intelligence committee chairman Mike Rogers told CBS' 60 Minutes last night, "U.S. companies thinking about buying from Huawei should 'find another vendor if you care about your intellectual property; if you care about your consumers' privacy and you care about the national security of the United States of America,'"
A Chinese foreign ministry spokes man contended that Chinese telecoms firms operate according to market principles, Reuters reported. "We hope the U.S. Congress will set aside prejudices and respect the facts, and also do more that is beneficial to Sino-American economic and trade ties, rather than the contrary."
Cisco shares are unfazed by Monday's news, trading up almost one percent as of this writing.
Posted-In: John ChambersNews Management M&A Global Trading Ideas Best of Benzinga
View Comments and Join the Discussion!