MetroPCS Sells Off on News of Merger With T-Mobile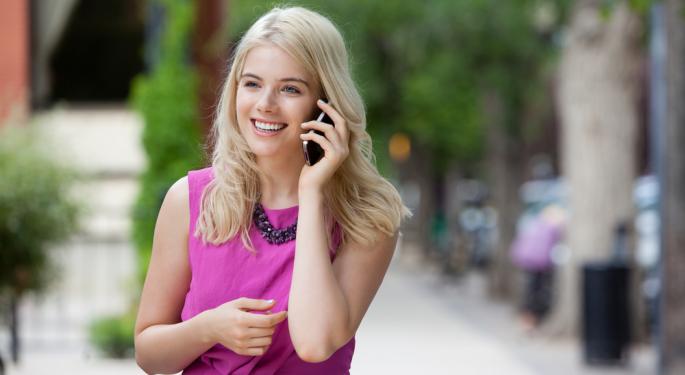 In a classic case of "buy on the rumor, sell on news," MetroPCS (NYSE: PCS) shares are down sharply after yesterday's rumor of a merger with Deutsche Telekom AG's (OTC: DTEGY) T-Mobile subsidiary was confirmed after the market closed.
Investors may be put off by the complexity of the deal. MetroPCS will conduct a one-for-two reverse split and pay existing MetroPCS shareholders $1.5 billion or about $4.12 per share (pre-reverse split basis) in cash. MetroPCS will acquire all of the shares outstanding in T-Mobile by issuing new shares to T-Mobile's parent, Deutsche Telekom AG.
When the dust settles, Deutsche Telekom will own 74% of MetroPCS while existing MetroPCS shareholders will retain a 26% stake. T-Mobile will have been recapitalized and merged into MetroPCS and MetroPCS will change its name to T-Mobile. So the entity that is currently MetroPCS will remain but the MetroPCS name will disappear.
Got that?
Does the merger make sense? From an operating perspective, it gives T-mobile 9 million new subscribers and, more importantly, bandwidth that it did not have before. Even with the acquisition of MetroPCS subscribers, T-Mobile will still be the fourth largest cellular telephone service provider in the United States behind Verizon (NYSE: VZ), AT&T (NYSE: T) and Sprint Nextel (NYSE: S). MetroPCS is relatively strong in the Northeast, which could help T-Mobile in that regional market. However, the merged T-Mobile/MetroPCS would still not be able to offer Apple (Nasdaq: AAPL) iPhones to its customers, which may cause a further migration of subscribers to other carriers that do offer iPhones.
Although both T-Mobile and MetroPCS use the PCS and AWS bands, combining spectrum may not be easy. MetroPCS uses CDMA technology while T-Mobile uses GSM and HSPA+ technologies, which are incompatible. That means that the merged company will have to operate both the T-Mobile and the MetroPCS brands in order to serve all of its customers. In order to reap the benefit of the increased bandwidth, analysts say that MetroPCS customers will eventually have to migrate to GSM and HSPA+, which means that they will have to purchase new phones. On the other hand, MetroPCS has already launched LTE for its broadband data services, putting it ahead of T-Mobile, which was planning to launch LTE next year.
By merging T-Mobile into MetroPCS, Deutsche Telekom is left with an entity that will be called T-Mobile which is already listed on the NYSE. This gives Deutsche Telekom the ability to sell all or some of its shares in the merged entity should the company's U.S. strategy change in the future, an option it did not have with closely held T-Mobile.
The proposed merger is going to be subject to regulatory review so it is not a sure thing. Last year, regulators turned down a proposed merger between T-Mobile and AT&T, which would have cut the number of major cellular telephone service providers in the United States from four to three. Press reports cite sources close to the Federal Communications Commission saying that the proposed merger between T-Mobile and MetroPCS should be approved relatively quickly Even so approval is not expected until early next year.
So is this a good deal for investors? That remains to be seen. Cash is nice and so is the opportunity to participate in any future growth. But the technical issues of combining spectrum and technologies will be daunting.
Posted-In: News Offerings Asset Sales Stock Split M&A Intraday Update Movers Best of Benzinga
View Comments and Join the Discussion!