iPhone 5 Sales Could Suffer on New Maps App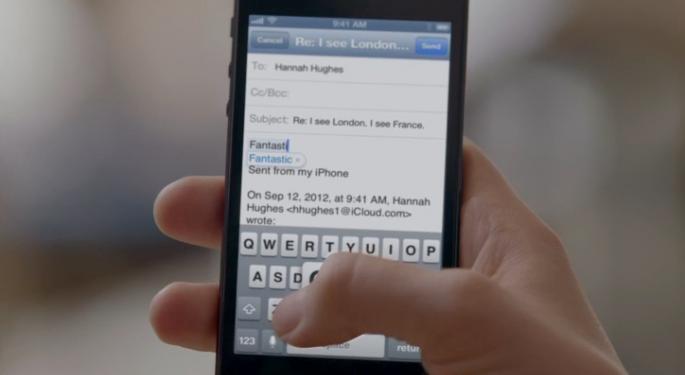 Apple (NASDAQ: AAPL) is getting ready for the biggest smartphone launch in history this weekend. Short-term sales are expected to exceed analysts' wildest expectations. In the months ahead, however, the iPhone maker has one glaring challenge that it may not be prepared to overcome.
Earlier this year, Apple announced that it would no longer use Google Maps as its default mapping application. Google (NASDAQ: GOOG) responded to Apple's decision by saying that users could still obtain its maps by visiting Google.com. More recently, the company said that it will build an ad-supported maps app for iOS 6.
Regardless, Apple's decision was viewed as a huge blow to Google, and a big win to Microsoft (NASDAQ: MSFT), which was rumored to be one of the companies providing the new map data for Apple.
However, in an effort to distance itself from one of its leading competitors, Apple may have tarnished one of the most popular iOS applications. While early reviews of the iPhone 5 are filled with praise, most critics agree on one thing: Apple's new Maps app does not live up to expectations.
"Compared with Google Maps, Apple's map app sucks," Fortune's Philip Elmer-Dewitt wrote in an editorial this week.
"People who have been using beta versions of iOS 6 for the past few months have known how awful Apple's new Maps app is, but for the most part they held out hope that the company would make some serious refinements by the time its new iOS 6 software was released to the public," BGR's Zach Epstein wrote in his review. "But iOS 6 officially took flight on Wednesday and sadly, Apple's new Maps app is still awful."
Noam Bardin, the CEO of Waze (a community-based GPS traffic and navigation app for iOS and Android), expressed great disappointment with Apple's new application.
"Apple went out and partnered with the weakest player," Bardin told Business Insider, referring to TomTom. "They're now coming out with the lowest, weakest data set and they're competing against Google, which has the highest data set."
Business Insider noted that Waze appears in the credits for the iOS 6 Maps app, indicating that the company may somehow be involved with its creation. Bardin would not confirm this, however.
In any case, these are not the words of praise that usually accompany a new Apple product or service. Not even Siri -- which is now regarded as a significant disappointment -- received the negative press that has accompanied the Maps app.
The Daily Mail uncovered a host of interesting bugs, including one that distorts images of the Battersea Bridge in London.
Consumers seem to agree with the critical assessment. "This really is a downgrade in the quality of maps," one user wrote on Macworld. "Using it in Sydney, Australia I notice the zoom levels are no where near as high, and the aerial images are dark, fuzzy and not as detailed. In Standard mode it no longer shows bus stops or house numbers, it's now littered with icons showing me cafes, restaurants, shops, etc., main roads and local roads are now all the same colour. How the hell is this an improvement?"
Small business owners are also upset with Apple. Josh Carr, a former TUAW writer who founded Rocky Mountain Mac Repair, recently blogged about his experience in using iOS 6 Maps.
"It's a tremendous step backwards and something that cripples iOS for Apple's customers," Carr wrote. He said that in the past, users could type in a word like "burrito" into the search bar and receive info on any local burrito business. "With iOS 6, that term shows you just a couple places," he said. "That's it."
Carr went on to search "iPhone Repair" and "iPad Repair," since both are relevant to his business. "The results broke my heart," he said. "All of the work I've put into our local recognition is completely gone because I focused so keenly on Google Places. By limiting search to Yelp businesses, there were only two places returned for 'iPhone Repair.' They illegally use the trademarked term 'iPhone' in the name of their company on their Yelp record. One of the companies used a false name just so they had iPhone in the title.
"So, I need to create a false Yelp business and hope that Apple legal doesn't come after me just to show up in Maps? Wow."
The search results for "iPad Repair" were even worse. "No results," said Carr. "No, seriously. Not a single thing. Maps didn't know what to do with it because it's not an address, business name or Yelp category. My brain hurts just trying to grasp the stupidity."
To be fair, not everyone is dissatisfied with Apple's creation. Garmin (NASDAQ: GRMN) sees it as an opportunity to sell consumers a better and more reliable application.
Investors who are bullish on Apple may not think that this mapping catastrophe will have any long-term impact on the company or its flagship phone. They might be right. Before making a conclusion, however, skeptics should heed the words of John Gruber, the blogger behind Daring Fireball.
"Apple's homegrown mapping data has to be great," Gruber wrote on May 11, 2012. "Mapping is an essential phone feature. It's one of those few features that almost everyone with an iPhone uses, and often relies upon.
"This is a high-pressure switch for Apple. Regressions will not be acceptable. The purported whiz-bang 3D view stuff might be great, but users are going to have pitchforks and torches in hand if practical stuff like driving and walking directions are less accurate than they were with Google's data. Keep in mind too, that Android phones ship with turn-by-turn navigation."
Follow me @LouisBedigianBZ
View Comments and Join the Discussion!