Carlyle to Acquire Cogentrix From Goldman Sachs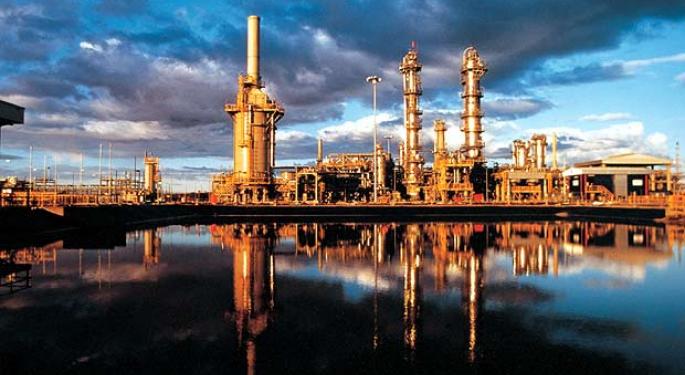 Leading private equity firm the Carlyle Group (NASDAQ: CG) will acquire power-plant developer Cogentrix Energy LLC from Goldman Sachs (NYSE: GS). The terms of the transaction have not been disclosed. Cogentrix was acquired by Goldman in 2003, for $115 million and the assumption of $2.3 billion in debt. At that time, the company had 26 coal and natural gas-fired power plants, most of which Goldman subsequently sold. Today, Cogentrix is primarily a developer of new power plants. Carlyle, however, will get five operating plants in the deal, including two coal-fired plants in Virginia, one in Florida, and solar facilities located in California and Colorado.
One of the reasons that Carlyle appears to be be pursuing this deal is to gain the expertise of Cogentrix's management team. While the private equity firm has made extensive energy investments in the past, most of its exposure to the sector has come through a partnership with New York buyout shop Riverstone, which specializes in energy investments. The Wall Street Journal reports that each of Riverstone's first six funds were collaborations with Carlyle, whereby the larger firm assisted Riverstone with things like fundraising and back office administration.
In return, Carlyle was able to invest along side Riverstone in the energy sector. According to the Journal, through this venture Carlyle invested in companies such as Kinder Morgan (NYSE: KMI) and Cobalt International Energy (NYSE: CIE). For its seventh fund, Riverstone has decided to strike out on its own, and this may leave a hole in Carlyle's energy capabilities. Cogentrix should help to fill this void.
"Not only am I getting great cash-flowing assets with good-credit counterparties, I'm also getting an experienced development team that has a tremendous track record," said Robert Dove, who runs Carlyle's infrastructure fund.
The plan is for Cogentrix to find and execute power-plant deals for Carlyle. "We like the idea that it brings our [investors] a yield-based solution, and a sustainable solution, that also provides ballast for our energy infrastructure activities long-term," said Dan D'Aniello, Carlyle's co-founder and chairman overseeing energy investments.
Posted-In: Carlyle Group Dan D'AnielloNews Hedge Funds Movers & Shakers M&A Markets General Best of Benzinga
View Comments and Join the Discussion!