ALS Patient's Survival is "One of the Most Powerful Stories" Ever Reported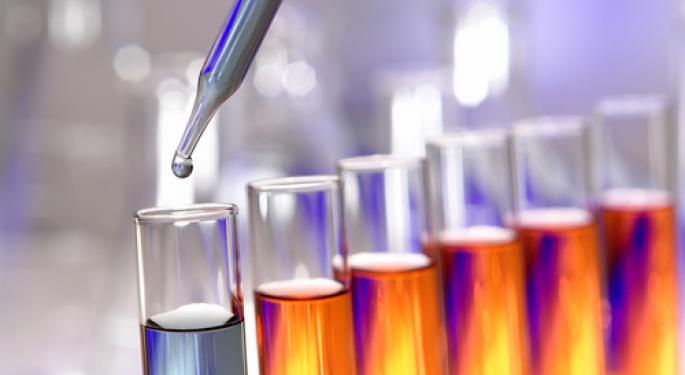 This afternoon, FOX 5 Atlanta will go into the operating room to uncover new details on the landmark surgery of Ted Harada, a 40-year-old man battling ALS.
On its Facebook (NASDAQ: FB) page, FOX 5 Atlanta referred to the report as "one of the most powerful stories we've ever reported on the FOX Medical Team."
"Ted Harada, a 40-year-old McDonough father of three is willing to go through a risky, experimental spinal stem cell surgery not once, but twice. Harada has ALS -- or Lou Gehrig's disease -- a progressive, fatal disease that shuts down the muscles one by one. There's no known cure, but Harada's surgery is giving hope to ALS patients all over the world. Monday at 5, Beth Galvin FOX 5 follows him into the operating room to show you why."
After the message was published, dozens of Facebook users rushed to show their support.
"Praying for this and everyone all around this world to save [lives]," Bobby Kendall wrote.
"There's no limit to what a parent will do for their children!" added Wendy Wheeler Price. "I pray that the surgery goes well and is successful! This family will be in my prayers!"
Harada's surgery, which took place at Emory University Hospital, was made possible by stem cells collected by Neuralstem (NASDAQ: CUR).
"We are delighted to have completed Phase I in this groundbreaking trial, the first approved by the FDA to test neural stem cells in patients with ALS," Karl Johe, PhD, Chairman of Neuralstem's Board of Directors and Chief Scientific Officer, said in a company release.
"There have been many firsts in this trial, including the first lumbar intraspinal injections, the first cervical region intraspinal injections, and the first cohort of patients to receive both," said Jonathan D. Glass, MD, Director of the Emory ALS Center, who was also quoted in a company release. "This has required incredible effort from the Emory medical and support team and I wish to express my thanks to all of them, as well as to acknowledge the generosity and courage of the patients and their families."
"We have found the procedure to be extremely safe," added Eva Feldman, MD, PhD, principal investigator (PI) of the trial and an unpaid consultant to Neuralstem. "In some patients, it appears that the disease is no longer progressing, but it is too early to know if the result from that small number of patients is meaningful."
Follow me @LouisBedigianBZ
Posted-In: eva feldman FOX 5 Atlanta Jonathan D. Glass Karl Johe neuralstem Ted HaradaNews Success Stories
View Comments and Join the Discussion!