Goldman Sachs Cleared in SEC and DOJ Investigations, Reputation Soiled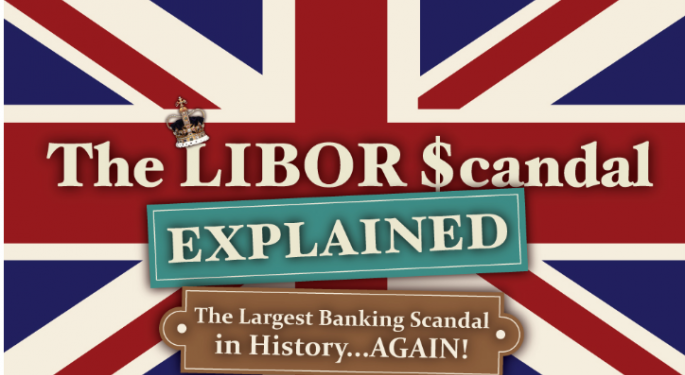 Goldman Sachs Group (NYSE: GS) escaped charges levied against the firm by the Department of Justices probe for its role in the mortgage-backed-securities collapse.
The bank announced early Friday that the Securities and Exchange Commission concluded its investigation into the sale of $1.3 billion in subprime residential mortgage-backed securities.
Both the DOJ and the U.S. attorney's office for the Southern District of New York had reviewed Goldman Sachs' role in the mortgage crisis and concluded there would be no criminal prosecution in regard to Goldman Sachs or its employees.
"The department and investigative agencies ultimately concluded that the burden of proof to bring a criminal case could not be met based on the law and facts as they exist at this time," the Justice Department said in a statement late on Thursday.
Reuters reported David Wells, a spokesman for Goldman Sachs in a brief email said, "We are pleased that this matter is behind us."
While the bank may be "pleased", former Inspector General of the Troubled Asset Relief Fund Neil Barosky was not and concluded that no individual or institution to date has been held accountable in any meaningful way.
The Senate's Permanent Subcommittee led by Senator Carl Levin (D) of Michigan, spent more than a year investigating Goldman Sachs and in particular focused on the banks' CEO Lloyd Blankfein and whether he had misled investigators while testifying about a number of auspicious deals. However Levin and the Justice Department failed to prove any wrong doing.
In a somewhat related matter, but separate probe Goldman was notified by the SEC had concluded an investigation into a $1.3 billion subprime mortgage deal. The inquiry into a specific package of subprime mortgages in Freemont, California, (also known as Home Loan Trust 2006-E), involved Wells Fargo (NYSE: WFC), J.P. Morgan Chase (NYSE: JPM) and Goldman Sachs.
The NY Times reported, "Mortgage products were in many ways ground zero in the financial crisis," Robert Khuzami, the agency's enforcement director, said at a news conference for the task force.
Back in 2011, Wells Fargo was forced to pay $85 million in fines and compensation to borrowers. At the time the Federal Reserve announced that this was the largest consumer-enforcement penalty ever imposed.
Goldman Sachs announced in its quarterly filing Thursday that the SEC, "staff does not intend to recommend any enforcement action."
Goldman's shares were 1.1 percent to $103.60, the highest price in three months on a closing basis. Look for further advancement in shares has the bank has put two exhaustive investigations behind them.
The large institutional banks remain mired in scandalous accusations. The DOJ is investigating UBS (NYSE: UBS) in the LIBOR fixing incident. HSBC (NYSE: HBC) has been charged in a money- laundering scheme. Also, J.P. Morgan has received criticism concerning the "London Whale Trade" and its inability to monitor risk. Although the market has factored in subsequent fines and penalties, these stocks need careful examination on a daily basis.
Posted-In: Carl Levin David Wells Department of Justice Neil BaroskyNews Legal Management Hot Best of Benzinga
View Comments and Join the Discussion!