Justice Department Seeks Cooperation At UBS Over LIBOR Probe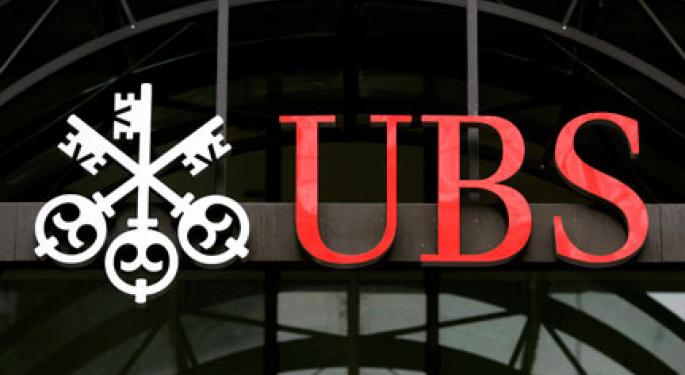 The Justice Department is seeking the cooperation of low-level UBS (NYSE: UBS) employees in its investiation of the global interest rate-setting scandal, the Wall Street Journal reports.
The U.S. will not seek to prosecute junior-level employees who help to reveal higher-ups that may have played a part in a global interest rate-manipulation scheme affecting banks from London to Tokyo.
The latest news at UBS may be a sign that the rate-setting probe is heating up and becoming increasingly focused on weeding out individuals around the globe who played a part in illegally setting interbank offer rates.
Last month, Barclays (NYSE: BCS) CEO Bob Diamond was forced to step down and the bank was fined $453 million by U.S. and British regulators for its role in the scandal.
Japan's largest bank, Tokyo Mitsubishi UFJ has suspended one of its London-based traders in recent days over the widening rate-rigging scandal, the U.K. Telegraph reports.
Other global banks are also being investigated. Regulatory filings reveal that UBS already has fired about 20 traders and managers amid a four-year inquiry into LIBOR manipulation.
Banks Facing Other Legal Troubles
The LIBOR scandal is among many self-inflicted black eyes this summer for the global banking industry.
HSBC (NYSE: HBC) faces up to $1 billion in fines after a Senate report alleged that it failed to stop Mexican drug money laundering.
Standard Chartered, thought to be one of the best names in British banking, stands accused by New York regulators of laundering Iranian oil money.
In the U.S, J.P. Morgan (NYSE: JPM) CEO Jamie Dimon, previously thought to be one of the best bankers in America, faced Congressional testimony following a $5.8 billion trading loss in a portfolio that the bank set up to hedge risks for its proprietary directional market bets.
Posted-In: Bob Diamond Jamie Dimon LIBOR Standard Chartered Tokyo Mitsubishi UFJNews Legal Management Best of Benzinga
View Comments and Join the Discussion!