Lenovo Laughs Off Nokia Buyout Rumors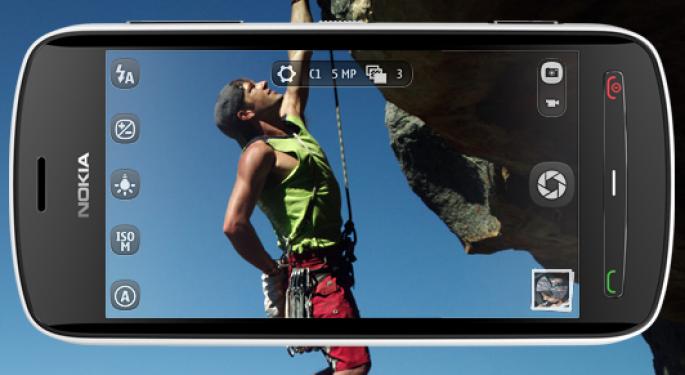 Investors who were hoping for a Nokia (NYSE: NOK) buyout are getting a rude awakening this morning after a senior executive at Lenovo referred to the acquisition rumor as a "joke."
"This must be a joke," Gianfranco Lanci, head of Lenovo's operations in Europe, Middle East and Africa, told Reuters.
Wednesday afternoon Nokia shares were up more than two percent, but earlier traded much higher on the rumors of a Nokia/Lenovo merger. The company's share price rose higher than the previous few days after more than 18 months of significant declines.
In February, Nokia unveiled its most impressive phone yet, the 808 PureView. The innovative device was the first smartphone to feature a 41MP camera, enabling users to zoom digitally without blurry images or pixelation. While this feature cannot be found in smartphones from Apple (NASDAQ: AAPL), Samsung, or Research in Motion (NASDAQ: RIMM), it has not proven to be a large enough selling point to get Nokia back on track.
That said, Nokia did recently announce that it sold 10 million Lumia devices in the first three months after its release, an achievement that dwarfs the number of iPhones (5.4 million) that were sold during the Apple device's initial 90-day period.
In May, Siri shocked the world when it began to recommend the Lumia 900 as the world's best phone. Apple quickly fixed the problem, but not before inspiring a day of laughter within the tech community.
There were rumors that Nokia was attempting to produce a tablet to compete with the iPad. The most interesting rumor that surfaced claimed that Apple wanted to buy the firm, possibly to take advantage of Nokia's patents. That rumor ultimately fizzled.
In 2011, Microsoft (NASDAQ: MSFT) was expected to take control of Nokia. Aside from Samsung, which may be developing two Windows Phone 8 handsets, Microsoft's only major smartphone partner is Nokia. Microsoft is developing a tablet, so the Windows maker could feasibly produce a smartphone. Until that day comes, however, the company would likely need a partner. Some believed that Nokia could be that partner, leading to months of buyout reports.
Thus far, none of the acquisition rumors have proven to be true.
Earlier this week Nokia announced that its senior executives would be eligible to receive additional stock options beyond the initial ceiling. Nokia hopes the expanded stock options will enable the firm to retain top talent.
Follow me @LouisBedigianBZ
Posted-In: Apple Lenovo Microsoft NokiaNews Rumors Tech Best of Benzinga
View Comments and Join the Discussion!