Philip Morris' New Attempt to Hook Smokers and 3 Other Corrupt Efforts by Big Tobacco Worldwide
Lighting up those who have condemned smoking as a filthy habit, Philip Morris (NYSE: PM) has announced that it will be unleashing a new line of healthier cigarettes, available for purchase in the next five years. Hot on the heels of a cigarette tax debate failure in California, the holding company plans to push New Generation Products (NGP) onto shelves by 2017, despite the fact that smoking has gained popularity amongst tweens as of late.
The company's tactics may soon be called into question, as a healthier cigarette still does not necessarily guarantee chemical-free, tar-absent lungs for smokers worldwide. Philip Morris will ignite the "Platform" models 1, 2, and 3 in an effort to combat the decline in cigarette purchases over recent years. With innovative strides being taken to heat tobacco internally and externally rather than burn it, (along with nicotine aerosol implementation), Philip Morris is clearly determined to attract customers weary of the harsh side effects cigarettes can cause.
Platform 1 will heat tobacco using an external source, rather than burning like a typical cigarette would. Not only will the cigarette be smaller and more densely packed, but it will apparently take on a whole new look to dispel any "awkward" appearance.
Platform 2 heats tobacco using an internal source, ignited by a regular lighter. The cigarette will not burn down, but will still require a "flick" to ash, maintaining the exact process that regular smokers undergo every time they light up.
Platform 3 is the farthest away, but perhaps the most health-conscious of the three. This cigarette creates a nicotine aerosol and does not use burning or heating of any type.
Philip Morris is not the only tobacco company attempting to appeal to a younger, impressionable generation with fresh strategies. The following are three more ways big tobacco has found its way to infiltrate the media under a "favorable" light:
Indonesian Cigarette Campaigns:
In the United States, cigarette advertisements have rapidly declined as health risks have become more prominent and visual in recent years. Foreign countries, however, are not spared the constant exposure to smoking billboards, commercials and ads in general. In a documentary targeting citizens of Indonesian, televisions blare throughout the city strictly dedicated to campaign for cigarette use. The catch? These tobacco companies utilize famous individuals and events to target smokers who would be considered "underage" in the United States. In this particular video, rapper Flo Rida's concert was being sponsored solely by cigarette companies.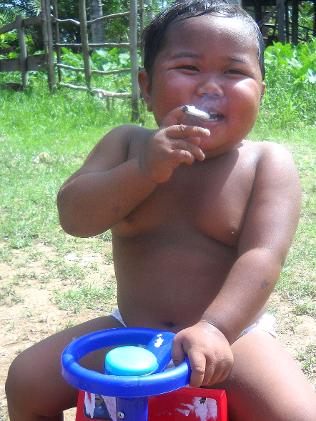 Britain's Smoking Stigma:
Thanks to films like Bridget Jones' Diary, Notting Hill and Death at a Funeral, many Americans view the British as bumbling, though charming, buffoons who are never without a cigarette in their hand. The truth is that most Brits are no more apt to smoke (or be charming) than anyone else in the world. Still, 2012 has brought with it a generation ready to win the cigarette product placement battle by eliminating branding from packages altogether. However, Big Tobacco will not go down without a fight, as both British American Tobacco and the Tobacco Manufacturers' Association are fighting against it. 
According to U.K. politics, British American Tobacco has claimed there is "no proof to suggest that the plain packaging of tobacco products will be effective in discouraging young people to smoke, encouraging existing smokers to quit, or increasing the effectiveness of health warnings."
Following this, Tobacco Manufacturers' Association said that plain packs would "likely lead to yet further increases in the illicit trade in tobacco products by making them much easier for a counterfeiter to copy than existing branded packs.strongly opposed to the idea."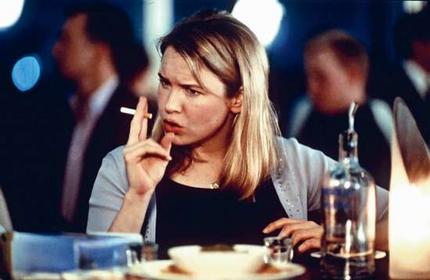 Global Point-of-Sale Advertising:
While standing in line at Kroger (NYSE: KR), Exxon Mobil (NYSE: XOM) gas stations, or even pharmacies like Walgreens (NYSE: WAG) and CVS Caremark (NYSE: CVS), consumers of all ages are practically smacked in the face with tobacco deals ranging from "buy one, get one free", to the promise of a cheaper price per pack if the shopper buys a carton. Big Tobacco continues to dominate advertising at the point-of-sale purchase area, with exciting deals and brightly colored advertisements roping in generation after generation.
Activists work furiously to end massive tobacco marketing campaigns daily. In the U.K., the law states that come April 2015, all tobacco products displayed at the point of sale purchase areas throughout the country will be in violation of the law. While this does not necessarily eliminate the advertising, this does give the "out of sight out of mind" feel to the purchasing counter. However, not every country has futuristic laws passed in this manner.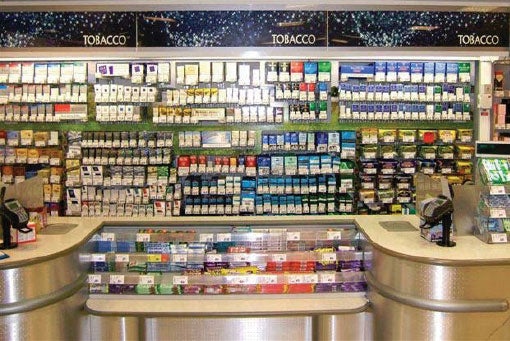 Big Tobacco certainly has won the marketing and advertising campaign argument in most instances, historically. With the onslaught of new "health conscious" products entering the market, such as electronic cigarettes and Philip Morris' original Phase cigarettes making their debut in a few years' time, it appears that activists will have to work that much harder to convince youth and current smokers to turn their cheek to the butt.
View Comments and Join the Discussion!