Nokia's Shocking iPhone Killer is…
Nokia shocks the world with a new camera that's got "iPhone killer" written all over it.
Early this morning, the struggling smartphone manufacturer unveiled the Nokia 808 PureView, a camera that, as the company notes on its website, could be the "next breakthrough in photography."
Built from the ground up for users who want to take stellar photos with their phone, the 808 PureView packs an unbelievable 41 megapixel sensor that distils seven pixels into one for what Nokia refers to as "stunningly sharp and clear 5 MP photos." This means that you can zoom up to three times without losing any photo detail, and zoom up to four times while shooting full HD video (at 30fps). Photos and videos can be shared instantly via Facebook or Flickr, or streamed to an HDTV for a big screen presentation. (HDMI is also supported for those without the ability to stream.)
v/02wBXVnkCXc
Nokia (NYSE: NOK) didn't stop there. In addition to being an impressive machine for capturing an endless array of images, the 808 PureView boasts Dolby (NYSE: DLB) surround sound technology, and is supposedly the world's first device to include High Amplitude Audio Capture. Nokia claims that this "combines a unique digital microphone and Nokia algorithms to record distortion-free audio at levels of up to 140 dB." The full list of features is quite extensive.
In short, this is the first Nokia phone I've wanted to use since…I can't even remember. The company's phones – "smart" or otherwise – have been somewhat of a laughingstock ever since the N-Gage brought its taco shape to the masses in attempt to one-up the Game Boy. In terms of mobile game design, one could say that Nokia was both an innovator and a groundbreaker. Up until that point, mobile games were nowhere near the quality of a traditional gaming experience. But as players quickly discovered, the N-Gage wasn't a strong platform or a strong phone. As if that weren't enough, the price tag was too high. By the time Nokia redesigned the N-Gage, consumers had already rejected it as a viable entry into gaming.
While Nokia's problems go much deeper than a failed attempt at producing a phone for gamers, the N-Gage was the first sign that the company was in trouble. Since that time, Apple (NASDAQ: AAPL) entered the market, Google (NASDAQ: GOOG) Android rose up, and Samsung took charge as a powerful (some might say deadly) competitor that strikes fear in every smartphone manufacturer – even Apple.
But if the 808 PureView is to be believed, it could prove to be one of the most desirable smartphones of 2012. It's a little bulky (as evidenced by the odd press image below, in which Nokia thought it'd be cool to stack three phones together to show off the phone's thickness).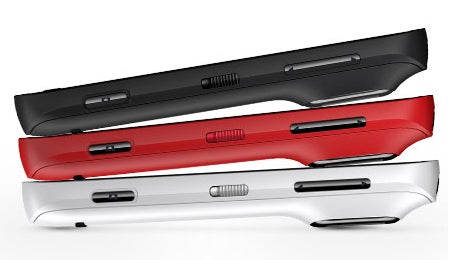 When the 808 PureView launches in Europe later this year, it will come in three different colors: black, white, and red. Despite the bulkier size, I'm actually quite impressed with the design. This may be due to the fact that I am used to carrying a digital camera in addition to a phone that's far from thin. Even so, Nokia's latest smartphone is sleek, attractive, and dare I say polished. When, I ask you, was the last time you could say that about a Nokia product?
Not in 2011, that's for sure. Roughly 12 months ago, I wrote a piece entitled Microsoft and Nokia: Together, They Could Make the Worst Phone Ever. Today, Nokia may finally have proven that my harsh assessment is no longer true – not entirely, at least. Nokia might, if only by some crazy miracle, have what it takes to produce quality smartphones that can compete with the best that Apple and Samsung have to offer.
There are, however, a couple of stumbling blocks that could prevent Nokia from making a comeback. For starters, most high-end smartphone users do not like the company's products. This is Nokia's fault, of course. But it means that the Finnish enterprise is going to have to work extra hard to rebrand and reshape itself in the eyes of wary consumers.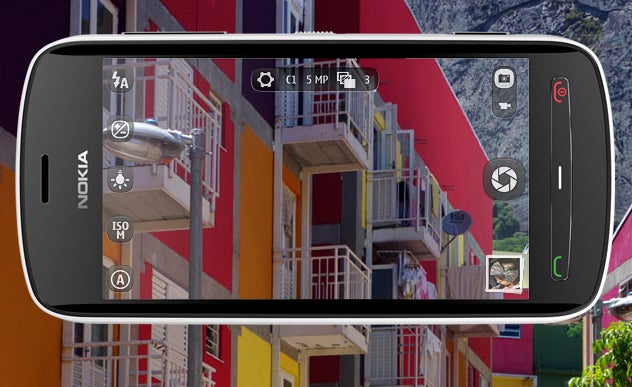 Nokia also has to deal with the fact that, regardless of the power behind the 808 PureView's camera, most consumers will still prefer an iPhone 4S. The iPhone can do so much more, has a superior app store, and has been hyped to no end as having one of the best cameras in the business. Nokia's picture quality could dwarf the iPhone by several times and you will still find an endless number of amateur photographers who prefer Apple's phone. Again, Nokia is to blame; after years of conditioning consumers to believe that Nokia products suck, the company can't possibly expect us to return overnight.
If, however, Nokia continues to release fresh and creative products like the 808 PureView, then it might very well become a threat to Samsung's dominance. At this time, it seems impossible to believe that Nokia will hurt Apple's sales in any regard. But that highly desired "other" market – the group of consumers who want something other than an iPhone – is very much up for grabs.
Follow me @LouisBedigian
Posted-In: Facebook Flickr iPhone N-Gage NokiaNews Success Stories Tech Best of Benzinga
View Comments and Join the Discussion!