iPad 2 Impressions
Apple's (NASDAQ: AAPL) new tablet is thinner, lighter and (reportedly) faster. But is it any better?
That answer depends on its use.
The King of Video Players
Do you remember what it was like when you viewed your first HDTV? How about the first time you viewed a high-res movie on Sony's (NYSE: SNE) leading handheld device, the PlayStation Portable? Those were remarkable moments.
Last year, Apple pulled off a similar feat when the original iPad arrived. This year, the iPad 2 is just as beautiful.
While the lack of a visual upgrade may frustrate some users, it is very possible that there was no room for the iPad to grow right now. Seriously – its video capabilities are that good.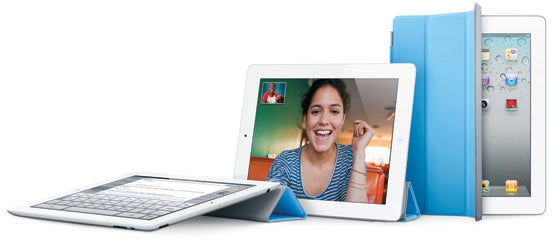 The Apple videos (both from iTunes and Apple.com/trailers) are particularly gorgeous. One look at the high-def images of Toy Story – or any Pixar (NYSE: DIS) movie – and you will be convinced that you won't ever need another video player. It will make you want to purchase your favorite films and TV series direct from iTunes (if you haven't already), just so you can play them with ease on the iPad 2.
In addition to the Apple videos, YouTube (NASDAQ: GOOG) looks solid, though the video quality depends on the source of the upload.
CBS.com (NYSE: CBS), however, was not satisfactory. This has more to do with the TV network than Apple, but if you were hoping to get the iPad 2 to catch up on The Good Wife or Hawaii Five-O, think again. The video quality is not very good, and CBS does not currently offer full episodes from the iPad version of its site. You can still buy full episodes from iTunes, but with ABC offering a free app to stream new episodes of almost every show, CBS.com leaves a lot to be desired.
(Note: The ABC app was not available for testing on the iPad 2. But it's safe to assume that the app runs just as well on the new iPad as it did on the original.)
Play Time
As with all Apple products, the quality of the app depends on the developer. This time around, Apple is taking this aspect a little more seriously by launching two of its own iPad 2-exclusive apps: Garage Band and iMovie.
Garage Band is a fairly deep music-mixing tool/interactive toy. It is, in essence, a wonderful tech demo for what could be an incredible video game. Though you might laugh at the thought of strumming with an on-screen guitar, the drum kit is a top-of-the-line treat for your fingers and thumbs. It only took a few seconds to get a good beat going.
The piano feature is obviously limited by the size of the iPad 2 (which is much smaller than a real piano), as well as the fact that no touch screen can possibly replace the feel of real piano keys. Still, for a simple app, it's pretty cool.
iMovie was a bit less exciting. First and foremost, the iPad 2 was not designed to replace a standard camcorder (or a Flip video camera, for that matter). For a tablet, it's the perfect size, but it would be a chore to lug this thing around to concerts, family gatherings, or any other event worth filming.
The size isn't the. The picture quality is fairly week (across the board – not just in iMovie), especially in low-light situations. When all is said and done, your video is chopped up into clips that are based on your start and stop recording times. Clips can be rearranged by dragging and dropping, but this feature was not nearly as fast or as seamless as using a mouse with Final Cut Pro/Final Cut Express. This was extremely disheartening, to say the least, as it would have been nice to see Apple break new ground in the area of seamless editing control. In theory, touch- or motion-based controls are the future. But if that future is anything like iMovie, the mouse will still reign supreme.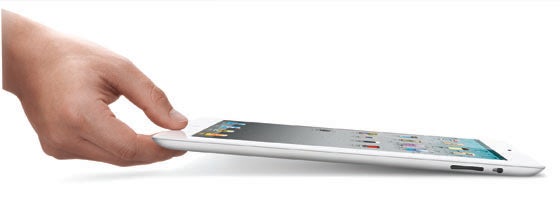 The Ups And Downs Of Surfing
It's fast. But not quite fast enough.
While most users are content to sit and wait for a first-generation iPod Touch to load a website, the same cannot be said for the iPad upgrade. Since its unveiling a few weeks ago, Apple has been hyping the iPad 2 for its greatly improved processor. That power may be useful for the FaceTime camera, as well as next-gen games that have yet to be developed, but it seems to have been wasted on the Web browser experience.
There is no reason why the iPad 2 should not load a website as fast as a Core 2 Duo laptop. The wait isn't extreme, but if the site is very graphic-intensive, expect a three- to five-second difference between the iPad 2 and a PC.
This is rather disappointing, to say the least. Where's the fun in surfing with a tablet if it's slower than the other (more traditional) options available?
Don't Toss Your Camera
If you are looking for a FaceTime device that's larger than an iPhone 4 but smaller than a MacBook Air, you will likely be thrilled by the two cameras featured on the new iPad. If, however, you were hoping to be able to take a few decent photos with the device, you are going to have to wait for the iPad 3 or 4 to arrive.
But even then, do you really want to have to lug around something this big just to take a few photos?
Final Verdict
My final verdict isn't all that different from my first impressions following the iPad 2 unveiling. Anyone who wanted (but ultimately skipped) the original will be fairly satisfied by everything this upgrade has to offer. If, however, you already own the original iPad, there's no reason to acquire the latest and greatest. It may be superior to the original, but that doesn't mean it's worth the $500+ price tag.
Photos courtesy of Apple.
Posted-In: Apple Final Cut Final Cut Express Final Cut Pro Google iPad 2News Tech
View Comments and Join the Discussion!