Renaud Laplanche: Best Investments, Career Highlights And More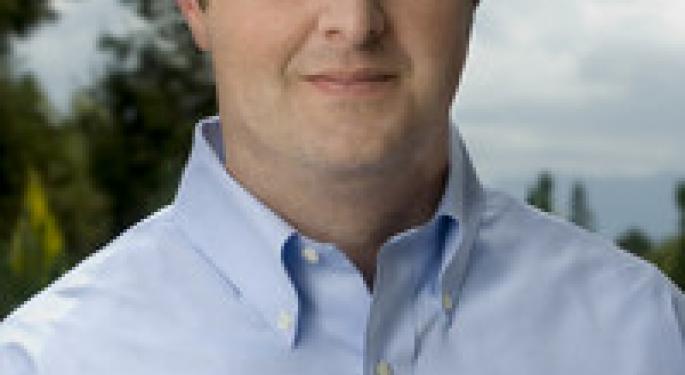 When Renaud Laplanche co-founded Lending Club with Soul Htite, he became responsible for overseeing the strategic direction and operation of the firm.
While far from an easy task, this is not the first time that Laplanche has launched and led a successful enterprise. Before Lending Club, he was the founder and CEO of TripleHop Technologies, a software company acquired by Oracle Corporation (NASDAQ: ORCL) in June 2005. Three years prior, he won the HEC Entrepreneur of the Year award.
As if that wasn't enough, Laplanche was also a Senior Associate at Cleary Gottlieb Steen & Hamilton, a leading international law firm.
"I think the late nights at the office when you realize that you're working lots," he said of his days as a lawyer, "you're helping clients be more efficient. But you're really not at the forefront of any innovation, or even at the forefront of economic development."
That, he says, is what you get as an entrepreneur – "creating new products, new markets, and that's what's most enjoyable."
On that note, Laplanche says that Lending Club has been the highlight of his career.
"It was really the launch and the first few months," he said. "We had such a massive [following] early on, and great support from the press. We knew that if early adopters were happy about the service, we would get the mainstream market to follow."
Not surprisingly, Laplanche credits his Lending Club portfolio as being his best investment. "This is the only place I've made money over the last three years (since June 2007)," he affirmed.
"The worst investment decision… I've been wrong about Apple (NASDAQ: AAPL) many times," Laplanche revealed. "I shorted the stock a few times, and that really didn't pay off at all. I still think Apple is a good value; I've thought that way for the last three years."
To hear more from Lending Club's co-founder and CEO – including the full details of Lending Club's investment opportunities – don't miss Benzinga's full interview.
View Comments and Join the Discussion!
Posted-In: Apple Cleary Gottlieb Steen & Hamilton HEC Entrepreneur of the YearNews Entrepreneurship Movers & Shakers Trading Ideas General