Want to jump straight to the answer? You can buy EGLD on Voyager and Changelly.
Bitcoin is capable of just 7 transactions per second. When the network undergoes high demand, users have to wait hours to send or receive cryptocurrency.
Ethereum, the leading smart contract enabled blockchain, can only process about 30 transactions per second. These low transaction throughputs result in expensive transactions and backlogging, an often frustrating experience for crypto users.
Elrond (EGL) solves the problem of scalability on blockchain through its unique and innovative blockchain. It can handle 260,000 transactions per second — a capacity 5 times that of Visa.
Ready to invest in the speed of EGL? Learn how to buy Elrond (EGLD) now.
What is Elrond?
Elrond is a smart contract enabled blockchain network. Smart contracts are code that is uploaded to the blockchain.
What makes smart contracts unique is their ability to hold cryptocurrency assets in escrow. Since smart contracts can hold assets, financial functions like loans, exchanges and insurance all become possible to automate through smart contracts.
Elrond
JOIN THE MOON OR BUST EMAIL LIST
Our team is diligently working to keep up with trends in the crypto markets. Keep up to date on the latest news and up-and-coming coins.
The most used example of a smart contract enabled blockchain is Ethereum. However, Ethereum has suffered from its scalability problems because it can only process about 30 transactions per second. What's more, Ethereum transactions are expensive, which makes it infeasible to use Ethereum smart contracts unless you have significant capital.
Elrond solves the problem of scalability through a process called sharding. Sharding makes it possible to compute multiple transactions at once through splitting the blockchain into shards. This way, computer nodes only have to process a portion of the blockchain's data, making it possible for different computers to process separate transactions synchronously.
Elrond can support smart contracts just like Ethereum, but Elrond has much faster and cheaper transactions. Transactions on Elrond typically cost less than a cent, and you pay anywhere from $5 to $50 to send a transaction on Ethereum.
What is eGold?
eGold (EGLD) is the native cryptocurrency used on Elrond's platform. When the platform launched, the cryptocurrency was an ERC-20 token built on Ethereum.
This past year, the platform has started migrating these ERC-20 tokens to eGold at a conversion rate of 1000:1. Since December 2020, eGold has risen from $9 to $138, an over a 1,500% return in just 3 months.
eGold is meant to be a store of value on Elrond's network, but it has several features of a utility token as well. eGold is needed to pay for transactions as well as governance on the network.
Since the network is decentralized, eGold is used like a "voting share" in the network to vote on upgrade proposals to the network. And eGold can be staked on Elrond to power its network, and you can earn a high annual interest on your eGold through staking.
Brief History of Elrond
Elrond was established by 3 co-founders: Beniamin Mincu, Lucian Mincu and Lucian Todea. These founders have an extensive background in blockchain and cryptocurrency. The Mincu brothers founded Metachain Capital, a cryptocurrency investment fund. Todea has a background in technology and has successfully started several startups in the past.
The platform was conceived in 2017, and its initial exchange offering (IEO) launched in 2017. IEOs are similar to initial coin offerings (ICOs), but the launch operates directly on exchanges.
Elrond token (ERD) was initially put up for sale at $0.00065 (which would be equal to $0.65 of eGold). Since then, the token's price has appreciated about 210 times its initial value.
How to Buy Elrond (EGLD)
Open an online account.

The first step to make your purchase is to make an online account with a cryptocurrency trading platform that supports eGold. The most well known exchanges that support eGold are eToro, Binance and Bitfinex. 

Of these, eToro is the easiest to use for most investors. No matter which crypto brokerage you choose to make an account with, you'll need to provide personal information for tax purposes. Some information you'll need to have to make an account include your full name, address, phone number, birthday and Social Security number.

Buy a wallet (optional). 

It's not recommended to keep your cryptocurrency assets on an exchange, as holding crypto on an exchange puts your assets at risk of being hacked. Many exchanges have had security breaches. Hackers have stolen an aggregate of billions of dollars of bitcoin from exchanges over the past 5 years. 

To mitigate this risk, you should store your cryptocurrency in a hardware or software crypto wallet. Software wallets are computer applications that store your cryptocurrency and are typically free to use. Hardware wallets are products you can buy to store your cryptocurrency on. 

Most hardware wallets are about the size of a USB stick, and they store your cryptocurrency offline, out of the reach of online hackers. 

Make your purchase.

Once you choose a crypto brokerage and where to store your eGold, it's time to make your purchase. Depending on the exchange you use, you can buy eGold with either USD or bitcoin. 

Some traders prefer to purchase altcoins with bitcoin so they can track how their investments compare to Bitcoin's value.
Best Crypto Exchanges for Elrond
Take a look at our top picks for online crypto platforms.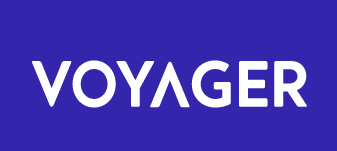 Disclosure: *Other fees may apply.
1 Minute Review
Voyager is a leading name in the sphere of cryptocurrency investing, giving you access to over 50 tokens and coins. Buy, sell and swap assets using Voyager Crypto's simple mobile platform available as a free download for iOS and Android users. 
When you invest through Voyager, you'll pay nothing in commissions, which is a major benefit when compared to other cryptocurrency brokers. Voyager is also one of the only brokers we've seen that allows users to earn interest on their crypto investments. 
Though the broker could do more to improve its customer service, it's an excellent option for beginner investors and seasoned professionals alike.
Best For
Cryptocurrency investors looking for a wide selection of supported projects.
Investors who prefer mobile trading.
Anyone interested in earning interest on their crypto investments.
Pros
Simple, straightforward and intuitive mobile platform
Wealth of investment opportunities
Allows users to earn interest on select crypto investments
Cons
Only available for mobile users — no desktop platform
Limited routes to contact customer service team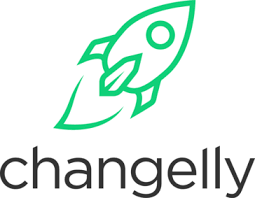 Best For
Instant exchanges
1 Minute Review
Changelly Crypto is a cryptocurrency exchange platform that allows users to swap, buy and sell more than 170 cryptocurrencies. 
With an intuitive and straightforward platform, tools that allow you to find the best exchange rate quickly and multiple forms of currencies and payment methods accepted, Changelly offers a wide range of benefits over its competitors. 
Though we'd love to see Changelly expand its educational offerings and consider adding phone support to its customer service repertoire, the platform is a solid choice for both new and experienced traders alike.
Best For
New cryptocurrency investors
Investors looking to invest in cryptocurrency using a non-major fiat currency
Investors who value high-level customer support options
Pros
Selection of more than 170 cryptocurrencies to buy, sell and exchange
Simple and straightforward platform is easy enough for beginners
Pro platform is ideal for advanced users
24/7 live chat support is responsive and proactive
Cons
Currently no option for phone support
Best Crypto Wallets
Here are the best software and hardware wallets to hold Elrond.
Best Hardware Wallet: Ledger Nano S
Not very many hardware wallets are available to store your eGold on, but thanks to Ledger Live you can store your Elrond on a Ledger Nano S or Ledger Nano X. Ledger live is like an app store for cryptocurrency wallets –– you're able to download different types of crypto wallets onto your Ledger wallet to store a variety of altcoins.
Ledger has been making hardware wallets since 2014 and has been a go to choice for crypto investors. The Ledger Nano S is the best choice for cost-conscious investors, coming in at just over $50 on Amazon. The Ledger Nano X is Ledger's premium wallet and costs $119 when it's in stock, but it's currently sold out.
Best Software Wallet: Elrond Wallet
Elrond Wallet is made by Elrond for its users to securely store their eGold tokens. Since eGold is not an ERC-20 token, you can't store your funds in an Ethereum wallet.
Elrond has many great features investors in eGold can take advantage of, such as token staking for interest rates.
Trade or Sell Your Cryptocurrency
You can't directly trade cryptocurrency from your wallet, so if you plan on actively trading your eGold you'll need to store your cryptocurrency on an exchange. An exchange's security should be very important to you if you plan to trade eGold –– most investors trust eToro and Binance with their cryptocurrency funds.
Current Crypto Prices
The entire cryptocurrency market has been in a bull market; the market capitalization of all cryptocurrencies recently surpassed a trillion dollars for the first time in history.
The cryptocurrency market as a whole has risen almost 200% in the past 3 months alone. To get an idea of how the market is moving, check out current cryptocurrency prices below.
Is Elrond a Good Investment?
On paper, Elrond is a much better solution for a smart contract enabled blockchain than Ethereum. It's cheaper to use and magnitudes more scalable.
However, Ethereum has network effect advantages, as most smart contract applications are built on Ethereum, not Elrond. If Elrond can attract developers to its platform before the Ethereum foundation solves Ethereum's scalability problems, then it may be a great investment in 2021.