Want to learn how to buy Cosmos? You can buy ATOM on Coinbase!
As cryptocurrency projects continue to advance, developers must tackle issues with scalability and useability if they want to see widespread implementation of blockchain technology. Cosmos is a unique cryptocurrency project that seeks to make blockchain projects easier to use, faster and more intuitive for developers. Our guide to Cosmos and cryptocurrency investing will help you add this unique offering to your portfolio.
Brief History of Cosmos
Branding itself as the "internet of blockchains," Cosmos is a cryptocurrency blockchain project that aims to solve some of the issues that limit the widespread institution of cryptocurrencies. Some of these issues include:

Cosmos Hub
JOIN THE MOON OR BUST EMAIL LIST
Our team is diligently working to keep up with trends in the crypto markets. Keep up to date on the latest news and up-and-coming coins.
Scalability: As more and more transactions are added to a blockchain, it takes more time to complete each transaction using the standard proof-of-work protocol. Cosmos attempts to solve this problem with its native Tendermint BFT byzantine fault-tolerant consensus engine.
Usability: Blockchain projects are complex and are often too difficult for even experienced software developers to use and implement. The Cosmos SDK platform provides developers with an easier modular framework to implement blockchain technology on their projects.
Compatibility: Cryptocurrencies built on different blockchains typically cannot "communicate" with or transfer data between themselves. Cosmos' IBC Protocol implements a messaging-like system that affords blockchains a higher level of compatibility.
The Cosmos token, ATOM, powers the functionality of the network and can be bought and sold on many major exchanges. Cosmos was launched in 2014, and quickly rose through the ranks of cryptocurrency projects thanks to its innovative structure. Cosmos is currently the 22nd largest cryptocurrency when measured by total market capitalization, with a market cap of about $10 billion. 
How to Buy Cosmos (ATOM)
Open an Online Account.

The easiest way to purchase most types of cryptocurrencies is by opening an account with a cryptocurrency broker. A cryptocurrency broker is similar to a stockbroker because it will provide you with a platform that you can use to execute buy and sell orders for cryptocurrencies. As a relatively popular cryptocurrency project, you'll have a few options when you select a broker to buy and sell Cosmos. A few of the factors you might want to compare between brokers before you open an account may include:

Commissions and fees: Though many stockbrokers now offer commission-free investing in stocks and ETFs, you shouldn't assume that your cryptocurrency broker will provide you with free trades. Compare each broker's annual and maintenance fees, as well as any commissions that you'll incur when you make a trade. These fees can quickly cut into your profits as an investor, especially if you plan on trading frequently.

Trading platform: The broker you choose will provide you with a trading platform that you can use to place buy and sell orders. You'll want to choose a broker that offers a trading platform that fits your needs. If you've traded cryptocurrencies before or you plan to be an active investor, you might want to search for a broker that provides a wider range of analysis tools. If you've never invested in cryptocurrencies before, look for a broker that provides more educational resources and a more intuitive platform.

Available coins and tokens: There are thousands of cryptocurrencies and cryptocurrency projects in the world, and new tokens are always being introduced. No single broker is capable of offering you access to every cryptocurrency on the market. If you're interested in investing in cryptocurrencies beyond ATOM, check your broker's list of supported coins before you open an account. The ideal broker will offer you a single platform that you can use to buy and sell all the cryptocurrencies you want to add to your portfolio.

Mobile access: Not every broker offers a mobile app. If you're the type of investor who prefers to trade when on the road, be sure that your broker offers a mobile investing platform that's compatible with your device.

Security features: The cryptocurrency market is still largely unregulated. This means that security breaches and hacking attempts can cause significantly more damage to your investment and your capital when compared to brokers and credit unions, which usually carry insurance. Search for a broker that offers high-level security features (like 2-factor authentication and multi-layer encryption) to ensure that only you have access to your accounts.

Buy a Wallet.

After selecting a brokerage company, you'll also want to choose a cryptocurrency wallet. A crypto wallet is a software program or piece of hardware that allows you to store your cryptocurrency off an exchange. This reduces the possibility of seeing a theft or hack harm your account.

Make your Purchase.

When both your wallet and your brokerage account are open and functional, you can place an order to buy Cosmos through your broker's trading platform. The specific process that you'll need to go through to place an order will vary by broker, but most brokers offer a simple and straightforward process that's similar to the process used to buy and sell shares of stock. The length of time that it will take to fill your order will vary depending on current market conditions and the type of order you use. When your broker is able to complete your order, you'll see your investment in your brokerage account.
Best Cryptocurrency Exchanges
If you aren't sure where to begin your search for the best cryptocurrency broker, consider a few of our favorite options below. These choices offer access to ATOM trading and are excellent options for beginners.
Coinbase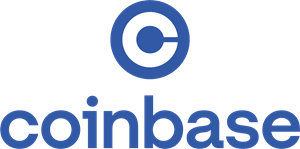 1 Minute Review
Coinbase is one of the Internet's largest cryptocurrency trading platforms. From Bitcoin to Litecoin or Basic Attention Token to Chainlink, Coinbase makes it exceptionally simple to buy and sell major cryptocurrency pairs. 
You can even earn cryptocurrency rewards through Coinbase's unique Coinbase Earn feature. More advanced traders will love the Coinbase Pro platform, which offers more order types and enhanced functionality.
Though Coinbase doesn't offer the most affordable pricing or the lowest fees, its simple platform is easy enough for complete beginners to master in as little as a single trade.
Best For
New cryptocurrency traders
Cryptocurrency traders interested in major pairs
Cryptocurrency traders interested in a simple platform
Pros
Simple platform is easy to operate
Comprehensive mobile app mirrors desktop functionality
Coinbase Earn feature rewards you with crypto for learning about available coins
Cons
Higher fees than competitors
Voyager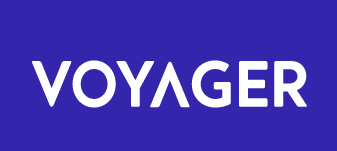 Disclosure: *Other fees may apply.
1 Minute Review
Voyager is a leading name in the sphere of cryptocurrency investing, giving you access to over 50 tokens and coins. Buy, sell and swap assets using Voyager Crypto's simple mobile platform available as a free download for iOS and Android users. 
When you invest through Voyager, you'll pay nothing in commissions, which is a major benefit when compared to other cryptocurrency brokers. Voyager is also one of the only brokers we've seen that allows users to earn interest on their crypto investments. 
Though the broker could do more to improve its customer service, it's an excellent option for beginner investors and seasoned professionals alike.
Best For
Cryptocurrency investors looking for a wide selection of supported projects.
Investors who prefer mobile trading.
Anyone interested in earning interest on their crypto investments.
Pros
Simple, straightforward and intuitive mobile platform
Wealth of investment opportunities
Allows users to earn interest on select crypto investments
Cons
Only available for mobile users — no desktop platform
Limited routes to contact customer service team
Changelly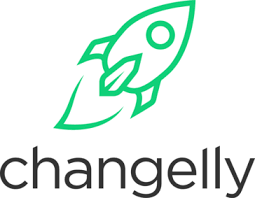 Best For
Instant exchanges
1 Minute Review
Changelly Crypto is a cryptocurrency exchange platform that allows users to swap, buy and sell more than 170 cryptocurrencies. 
With an intuitive and straightforward platform, tools that allow you to find the best exchange rate quickly and multiple forms of currencies and payment methods accepted, Changelly offers a wide range of benefits over its competitors. 
Though we'd love to see Changelly expand its educational offerings and consider adding phone support to its customer service repertoire, the platform is a solid choice for both new and experienced traders alike.
Best For
New cryptocurrency investors
Investors looking to invest in cryptocurrency using a non-major fiat currency
Investors who value high-level customer support options
Pros
Selection of more than 170 cryptocurrencies to buy, sell and exchange
Simple and straightforward platform is easy enough for beginners
Pro platform is ideal for advanced users
24/7 live chat support is responsive and proactive
Cons
Currently no option for phone support
Best Crypto Wallets
There are 2 major types of cryptocurrency wallets: software wallets and hardware wallets. Software wallets provide you with a free method that you can use to store your investments, while hardware wallets provide you with the highest level of security. Let's take a look at our favorite software and hardware options for Cosmos investors.
Best Hardware Wallet: ELLIPAL Cryptocurrency Hardware Wallet
Investors who are searching for a 1-stop-shop for all of their crypto storage needs will love the ELLIPAL Titan hardware wallet. The Titan supports 30 unique coin offerings and over 1,000 ERC-20 tokens — you're unlikely to own a project that cannot be stored on your ELLIPAL model thanks to its universal multi-chain account system. The device uses an air-gapped and isolated network to provide you with the highest possible level of security for your investments. You can even track and manage your coins wherever you are with the ELLIPAL's seamlessly integrated iOS and Android app.
Best Software Wallet: Trust Wallet
One of the major benefits of software wallets is their flexibility — a quality that Trust Wallet fully embraces. Trust Wallet is a free app available for iOS and Android devices that allows you to store a wide variety of coins and tokens using a single app. Trust Wallet offers dApp compatibility and functionality, which can be especially useful for Ethereum developers and enthusiasts. Trust Wallet also has an integrated exchange that allows you to buy Bitcoin and other cryptocurrencies in as little as 5 minutes and then transfer them directly to your wallet.
BZ
Bonus Tip:
Sifchain, a decentralized omni-chain platform, has recently announced that it has successfully deployed a functioning bridge between the Cosmos and Ethereum networks. This development may cause the price of ATOM to rise in the future, especially along with Ethereum, as this bridge makes its coins easier to access and store safely.
Trade or Sell Your Cryptocurrency
When your order is complete, you'll need to decide how you want to see a return on your investment. There are 2 major ways that cryptocurrency investors can see a profit:
Long-term investing: If you believe that the price of ATOM will rise over the course of weeks or months, you can take a long-term approach to investing by holding onto your coins. Be sure to transfer your investment to your wallet as soon as possible to avoid the possibility of a theft.
Short-term investing: You can also earn a return on your investment by capitalizing on short-term ATOM price movements. Day traders and scalpers take advantage of the volatility of the cryptocurrency market by strategically converting their lot of ATOM to and from a stablecoin when it's most advantageous for each coin.
If you're thinking about taking a short-term approach to cryptocurrency investing, you'll need a quick, comprehensive trading platform. You can start your search with a few of our favorite options below.
Current Crypto Prices
The cryptocurrency market is constantly moving. Coin and token supply, market news, project announcements, government decisions and tech advancements are just a few of the many factors that can influence the price that you'll pay for the tokens and coins you invest in. Understanding how the market is moving when you decide to invest can ensure that you end up with the most advantageous investment possible. Take a glance at our movement chart below to see how some of the biggest names in cryptocurrency are changing in value today.
Creating the Perfect Crypto Portfolio
Cryptocurrency investments can add an excellent layer of diversification to any portfolio. However, remember that this sphere is still largely under development and does not enjoy the same regulations as the stock and bond markets. If you do decide to invest in ATOM or any cryptocurrency project, be sure this investment makes up only a small percentage of your overall portfolio.