Want to save money on your car insurance? Find and compare free custom quotes here.
Everything might be bigger in Texas — but your auto insurance bill doesn't have to be. Use our guide to scout for the best and cheapest car insurance in Texas. Learn more about TX car insurance law, the best providers and where to find the most affordable rates. Here's a rundown of what's in store for you in the Lone Star State
The Best Car Insurance in Texas
Key Points: TX Car Insurance
Texas averages 2 vehicles per household.
Minimum car insurance coverages are as follows:

Bodily injury liability coverage: $30,000 per person and $60,000 per accident
Property damage liability coverage: $25,000

Drivers with clean records can expect to pay between $716 and $1,094 annually for state minimum coverage, depending on their provider.
Texas Car Insurance Requirements
You must have car insurance to drive in Texas. You'll need at least the following minimum coverage to stay within the law:
Bodily injury liability coverage: Bodily injury liability coverage compensates anyone you physically injure during a collision. You must have at least $30,000 worth of this coverage per person and $60,000 per accident.
Property damage liability coverage: Property damage liability coverage compensates anyone whose property you damage during a collision. You must have at least $25,000 worth of property damage liability coverage.
Keep in mind that these coverages are only the minimum protection you need in order to drive in Texas. They offer you no protection as the policyholder. You might want to consider adding on a couple of optional policies if you want to protect yourself, including collision and comprehensive coverage.
Collision coverage: Collision coverage pays you for damage done to your vehicle after an accident.
Comprehensive coverage: Comprehensive coverage pays you if your vehicle is damaged during a covered event that's not a collision. Some common examples include damage from animals, riots or natural disasters.
Caught driving without insurance? You'll need to pay a fine of no less than $350 and no more than $1,000 on your first offense. You'll also face a $250 surcharge on your license every year for 3 years.
Best Car Insurance in Texas
Now that you know what kind of car insurance you need and what you might pay, it's time to look at the best providers in Texas. Consider our top choices when you shop for coverage.
Texas Farm Bureau Insurance Review
Texas Farm Bureau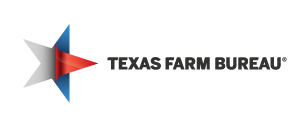 Get started
securely through Texas Farm Bureau's website
1 Minute Review
Texas Farm Bureau is well known for its representatives and customer service. The auto, property and ranch insurance provider consistently scored top marks in J.D. Power's Auto Insurance Satisfaction Survey, which ranks providers based on their claims processes and customer service.
Texas Farm Bureau's quotes were also some of the most affordable in our search and produced some of the cheapest priced quotes in Houston, Dallas and El Paso.
Pros
Highly rated claims process
Stellar customer service
Affordable
USAA Car Insurance Review
USAA

1 Minute Review
USAA provides insurance, banking, and financial services to U.S. armed forces members, veterans, and qualified family members. Consistently ranked among top insurers for customer satisfaction, this insurer seeks to provide quality coverage at affordable pricing.
USAA offers home, auto and life insurance to members of the armed forces, veterans and their family members. USAA also returned very low coverage rates in our search, and you can save even more when you combine policies.
USAA also consistently maintains strong financial standing and scores highly in J.D. Power's Auto Insurance Satisfaction Survey. Be sure to get a quote from USAA if you qualify for coverage.
Best For
Active military members
Veterans
Spouses and children of USAA members
Pros
Complete line of insurance, banking, and investment services
Easy online forms to quote and bind policies
Top-rated customer satisfaction
Cons
Very few physical locations
Only available to select groups, generally tied to military service and the relatives of members
Bonzah Insurance Review
Bonzah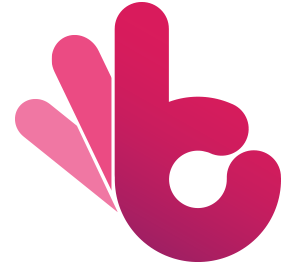 1 Minute Review
Bonzah.com offers an affordable, hassle-free alternative to insurance sold at the rental car desk. Headquartered in Des Moines, Iowa, and in business for more than 5 years, Bonzah is available in every state and most countries.
Bonzah is a unique platform offering on-demand rental car coverage, often at a cheaper price than you'll see at a rental desk. Providing supplementary and primary liability insurance through a digitized sign-up experience, Bonzah provides a wide range of perks and benefits to policyholders. This includes free cancellation within 10 days of purchase, roadside assistance and more. Bonzah is available in every state and most countries.
Best For
Frequent travelers who know the value of quality rental car insurance
Car owners and non-owners who need liability coverage
Cost-conscious drivers
Uninsured motorists who are licensed to drive and wish to insure a rental car
Pros
Up to $35,000 in coverage in primary and secondary liability insurance
24 hour customer service
Usually cheaper than rental car coverage at the rental desk
Online quotes and claims
Cons
Must purchase ahead of time
Savvy Car Insurance Review
Savvy Insure

1 Minute Review
If you're looking for the cheapest rates and a hassle-free process, Savvy can help. Here's how it works:
Log into your account and tell Savvy who your current insurer is
Savvy shops around for you, comparing plans available in your area against your current insurance (or lack of!) to find the most competitive rates.
See something you like? Savvy will help you switch coverage.
And that's it! Savvy is 100% free to use and offers instant results.
According to Savvy, 40% of its users find a cheaper plan than their current one.
The only downside to Savvy is that you can't complete an application on the Savvy website; you need to click over to the insurance company's website or call to apply.
Still, its tailored recommendations can save you time and money. If you don't have auto coverage, or if you're concerned you're overpaying, use Savvy to find the cheapest rate.
Best For
Concerns about overpaying for auto insurance
Saving time when you don't want to visit several websites for auto insurance quotes
First-time auto coverage
Multiple quotes for auto coverage
Pros
Recommendations for the best option in your area
Ability to connect your current policy for more accurate quotes
Easy-to-navigate website
Cons
You can't connect your policy for every major carrier
Some of the recommendations are for other sites that provide quotes
The Lone Star State's Best Coverage
Even if you weren't looking for the cheapest car insurance in Texas, know you know where to find it! Even if you're satisfied with your current auto insurance provider, it never hurts to see what else is out there.
Every car insurance company uses its own individual formula to calculate what you'll pay for insurance. This means that it's possible to get 10 totally different quotes from 10 different companies. Collect at least 5 quotes and compare them to your current insurance. You can use any of these lower rate offers to negotiate a lower rate with your current provider.
Frequently Asked Questions
Do I have to have car insurance to drive a car in Texas?
Yes, Texas law requires proof of insurance to drive, which consists of proof that you are able to financially cover the damages for accidents you cause.
Auto liability insurance is usually sufficient and will help you pay for the other driver's medical and auto repair bills.
Answer Link
Is Texas a no-fault state?
No, Texas is not a no-fault state when it comes to car insurance. Rather, it's an at-fault state, meaning whoever causes an accident is responsible for covering the damages.
Answer Link
What is the cheapest car insurance in Texas?
Texas Farm Bureau is often the most affordable car insurance provider in Texas. But we also like to use Savvy to compare quote from multiple providers to get the best rate.
Answer Link