Want to save money on your car insurance? Find and compare free custom quotes here.
Almost every state in America requires some type of car insurance. And laws aside, driving without insurance can pose a huge financial risk to you and other drivers. That's why taking the time to find the best car insurance is so important.
Here, we'll walk you through what car insurance is, what it covers (and what it doesn't!) as well as what affects your car insurance rate. Or, if you're ready to dive right into choosing a plan, easily compare quotes from some of our favorite providers below.
Quick Look: The Best Car Insurance
The Best Car Insurance
Benzinga has done ample research on a wide range of car insurance providers. Here's some of our favorites.
1. Savvy
Let someone else shop around for you. Why not get quotes from a few different places to make sure you're getting the absolute best deal on your auto insurance?
A free website called Savvy will help you find the best rates — in under 30 seconds. In fact, it saves people an average of $826 a year.
All you have to do is connect your current insurance, then Savvy will search hundreds of insurers for a better price on the same coverage. It'll even help you cancel your old policy and get you a refund from your current insurer.

1 Minute Review
If you're looking for the cheapest rates and a hassle-free process, Savvy can help. Here's how it works:
Log into your account and tell Savvy who your current insurer is
Savvy shops around for you, comparing plans available in your area against your current insurance (or lack of!) to find the most competitive rates.
See something you like? Savvy will help you switch coverage.
And that's it! Savvy is 100% free to use and offers instant results.
According to Savvy, 40% of its users find a cheaper plan than their current one.
The only downside to Savvy is that you can't complete an application on the Savvy website; you need to click over to the insurance company's website or call to apply.
Still, its tailored recommendations can save you time and money. If you don't have auto coverage, or if you're concerned you're overpaying, use Savvy to find the cheapest rate.
Best For
Concerns about overpaying for auto insurance
Saving time when you don't want to visit several websites for auto insurance quotes
First-time auto coverage
Multiple quotes for auto coverage
Pros
Recommendations for the best option in your area
Ability to connect your current policy for more accurate quotes
Easy-to-navigate website
Cons
You can't connect your policy for every major carrier
Some of the recommendations are for other sites that provide quotes
2. Allstate
Do you have more than 1 vehicle you want to protect? You need to strike a balance between enhanced coverage and affordable rates. Allstate offers a number of bundled discounts that you can use to save when you insure more than 1 vehicle.
Allstate even offers replacement value coverage, which will give you the actual replacement value of your car if you total your vehicle. This can be a very important coverage if multiple adults in your home each rely on a vehicle and you can't afford to take time off to save for repairs.

1 Minute Review
Allstate is one of the largest insurance companies in the country, and it's been around for 90 years. That means it's secure and able to pay your car insurance claims. That doesn't mean it's stodgy, though. It has introduced innovations like Drivewise, which allows you to save on your insurance based on your driving habits, and Milewise, which is pay-per-mile insurance. 
You can purchase insurance online or through an Allstate agent. Allstate offers several options for discounts that can bring down your policy costs significantly. It also offers several types of insurance so you can have all or most of your policies with 1 insurer. 
Overall, Allstate is a good choice and worth comparing with other insurers to see if it's right for you. It's available in all 50 states and has an A+ rating from AM Best. 
Best For
Personalized service
Pay-per-mile insurance from an established company
Buying multiple types of insurance
Pros
Extensive agent network
Easy sign-up process
Many customer service options
Cons
Drivewise and Milewise aren't available in all states
3. Progressive
Progressive is a great option because it offers coverage for everyone at affordable rates. Progressive also offers a wide range of additional discounts you can take advantage of to lower your premium even further.
You can get a discount for having good grades if you're a student and you can even get a discount for owning a home — even if your home isn't insured with Progressive. You can use Progressive's Name-Your-Price tool to choose a premium and deductible you can afford if you're on a limited monthly budget.
1 Minute Review
Progressive auto insurance is among the first of the larger insurers to actively embrace usage-based insurance via electronic monitoring of driving habits. Often a refuge for younger drivers and drivers who have been refused insurance elsewhere, progressive markets and supports its insurance products through its website and a network of independent agents.
Best For
Young and less-experienced drivers
Drivers with consistently good driving habits
Rates for good drivers
RV drivers
Pros
More welcoming to less-experienced drivers
Great website and mobile app functionality
Driving based discounts can be generous
Cons
Relatively smaller agent network may leave some without a local agent
Rates can increase at renewal based on driving data from Progressive's Snapshot.
4. AAA
AAA is a top choice for drivers. It's affordable and offers multiple benefits, especially if you have more than 1 driver. AAA's online quote tool is marked at an average of $1,101.04 for a 1-year policy, with discounts if you have multiple drivers, anti-theft and safety devices, have taken a defensive driving class, are a good student and more.
AAA also offers new car forgiveness and accident forgiveness. Save $10 with Auto-renewal enrollment & add a New Member for 50% off with AAA! All memberships include Road & Battery Service, Exclusive Discounts from our partners and more!

Best For
Roadside assistance
1 Minute Review
The American Automobile Association (AAA) is a federation of auto clubs, and it offers a wide range of insurance options, including car insurance. It is the most trusted and familiar name in auto-related services. The company has come a long way since its founding, but the mission remains the same. 
Safe and efficient transportation is exactly what AAA commits to per the company's core statement. AAA is probably best known for its roadside assistance, but the company offers a variety of insurance coverage and memberships as well. AAA strives to make your life easier with its insurance coverage for you and your family. Your safety and security is AAA's priority.
Best For
AAA Members
Roadside Assistance
Extra insurance perks
Anyone looking for unique insurance carriers
Pros
Serves all states
Mobile app
Emergency roadside assistance
Cons
Have to be an AAA member
Policies not available in every area
5. State Farm
Benzinga's State Farm review crowned it one of the most affordable car insurance providers because of its bundling options. State Farm also includes one of the most generous discount programs with dozens of ways to save. State Farm will insure a classic vehicle as long as the supporting policies are with them as well.
State Farm has a way that every driver can save, from bringing home good grades as a student driver to combining your auto policy with your homeowners insurance.
6. AARP Auto Insurance Program from the Hartford
The AARP Auto Insurance Program from The Hartford is designed exclusively for AARP members who are at least 50 years old. Some of the unique features of the program can help you save money on your policy over time, especially if you have and maintain a clean driving record.
This plan is best for AARP members who are safe drivers and looking to save some money on their premium as a result.
This program also offers several unique benefits and add-ons, including: new car replacement coverage, lifetime guarantees for car repairs and 24/7 roadside assistance. This is in addition to the standard coverages it already offers, including bodily injury liability, property damage liability, collision coverage, comprehensive coverage, medical payments coverage, personal injury coverage and more.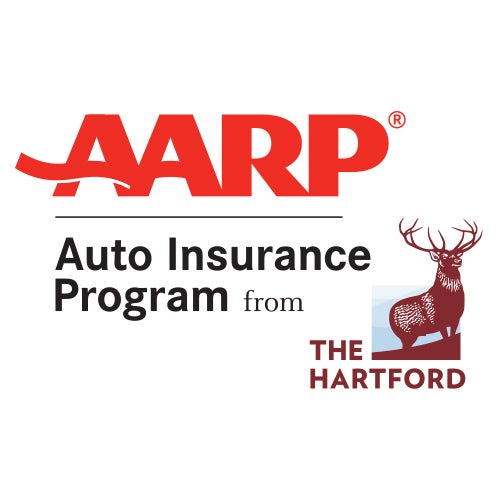 Get a Quote
securely through The AARP Auto Insurance Program from The Hartford's website
1 Minute Review
The AARP Auto Insurance Program from The Hartford is designed exclusively for AARP members who are at least 50 years old. Some of the unique features of the program can help you save money on your policy over time, especially if you have and maintain a clean driving record.
Other stand-out features include new car replacement (rather than the depreciated value), reimbursements for expenses incurred if you get injured in an accident and lifetime repairs guarantees. 
The AARP Auto Insurance from The Hartford is rated #1 by J.D. Power and Associates for customer satisfaction in handling auto insurance claims.
Best For
Safe drivers who are looking to save money
AARP members at least 50 years old
Pros
Offers unique coverages and benefits that can be added to a standard auto insurance policy
Allows drivers to save for safe driving
Rated #1 by J.D. Power for customer satisfaction in auto claims handling
Cons
Only available for AARP members
Must be at least 50 years old to qualify
7. Bonzah
Bonzah by Pablow Inc. is a unique provider offering up to 1 million in on-demand liability insurance for your rental car — usually at a much lower rate than you'll pay for rental care insurance at the rental desk. And unlike most auto insurance coverage, you'll pay no deductibles when you're covered by Bonzah.
Bonzah is available in every American state and in almost every country worldwide. They're currently the only place online you can get on-demand primary and supplementary insurance for your rental car.
When you choose Bonzah for your rental car coverage, you enjoy the following benefits of your policy:
Rental car damage up to $35,000
Primary & Supplementary Liability up to $1 million
Baggage & Personal Items up to $500
Zero deductible
Cancel policy within 10 days of purchase free of charge if you haven't filed a claim or left for your trip
All eligible drivers over 21 are covered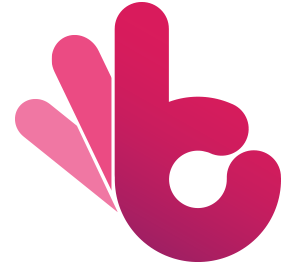 1 Minute Review
Bonzah.com offers an affordable, hassle-free alternative to insurance sold at the rental car desk. Headquartered in Des Moines, Iowa, and in business for more than 5 years, Bonzah is available in every state and most countries.
Bonzah is a unique platform offering on-demand rental car coverage, often at a cheaper price than you'll see at a rental desk. Providing supplementary and primary liability insurance through a digitized sign-up experience, Bonzah provides a wide range of perks and benefits to policyholders. This includes free cancellation within 10 days of purchase, roadside assistance and more. Bonzah is available in every state and most countries.
Best For
Frequent travelers who know the value of quality rental car insurance
Car owners and non-owners who need liability coverage
Cost-conscious drivers
Uninsured motorists who are licensed to drive and wish to insure a rental car
Pros
Up to $35,000 in coverage in primary and secondary liability insurance
24 hour customer service
Usually cheaper than rental car coverage at the rental desk
Online quotes and claims
Cons
Must purchase ahead of time
Main Types of Auto Insurance Coverage
Insurance is governed at the state level, so while many basic coverages will be similar, there are some different approaches on coverage options, depending on the state in which you reside. Most of these differences are in the liability coverage options and in the medical coverage options. First, let's discuss the core coverage areas.
Type
Description
Required by state*
Required by lenders*
What it covers
What it doesn't cover
Deductible information
Full Coverage
Combination of collision, comprehensive, and liability coverage
No
Yes
Everything covered by collision, comprehensive and liability
Car rental, gap insurance, Medical payments coverage, uninsured/underinsured motorist,
Rental Reimbursement,
ERS

Depends on your combination of insurance
Collision
Protects your own property in the case of a collision
No
Yes
Repairs caused by an impact with another car, pot hole, guard railing, and repairs due to a collisions with a stationary object
*Not just a car
Damage to any other vehicle, injured pets, Medical payments coverage, other damages not due to a collision,
Rental Reimbursement

Reimburses actual cash value (ACV) for your car minus your chosen deductible
Comprehensive
Covers non-accident related repairs
No
Yes
Damages caused by broken glass, falling objects, fires, impacts with animals, theft, and vandalism
Damage to other people's personal property or expenses from their bodily harm
N/A
Liability
Covers damage to another person's property and injuries
Yes
Yes
Varies, but generally costs incurred by another person's bodily injury and their
Your own damage to your personal property or your own bodily harm
Coverage limits vary per person covered and their coverage limits
Medical Coverage
Two main options, depending on state: MedPay and Personal Injury Protection (PIP)
Yes. Depends on the state
N/A
May cover a combination of funeral, medical, lost wages, and dental care expenses
Restrictions vary widely per policy
Health insurance will be used first, That is used as a secondary payment. Auto Med Pay is first
Uninsured or Underinsured Motorist Bodily Injury & Property Damage Coverage
Protects you from uninsured or underinsured drivers
In some states
In some states
You and your passenger(s)'s medical expenses, lost wages, and pain and suffering
*If you do not have this coverage on your vehicle, you may not have coverage for it. Check with your agent.
May or may not have a deductible, depending on your policy
*Varies by state and provider. Check your state laws and insurance provider's requirements for specific information.
What Affects Car Insurance Rates?
Insurance is the transfer of risk from an individual to a pool of individuals. To make the math work, insurance companies need to understand the risk you represent relative to the pool. This is sometimes called your insurance score.
These following factors all play into your insurance score:
Credit
Driving history
Where you live
The type of car your drive
How many miles you drive
Your driving experience
Gender
Age
Home ownership
Recent claim trends
Geographic trends like laws or weather in an area
Credit: Insurance companies have found a correlation between credit ratings and the risk of a claim – for all major insurance types.
Driving History: Including tickets, accidents, DUI incidents, and reckless or careless driving violations. It's common for insurers to weigh accidents in the past 5 years and tickets or violations in the past 3 years.
Location: Where you live is a bigger deal than you might think. Urban areas have more cars on the roads to bump into – and more distractions.
Type of Car: The repair or replacement costs may be higher with certain makes or models. Some types of cars are more likely to be stolen or scrapped for parts. Also, the safety features or crash ratings of a particular type of car affect rates.
Miles Driven: Every mile driven is a mile in which you could be involved in an accident. Some insurers offer a discount for low mileage drivers. If your mileage use is well above the average of about 15,000 miles per year, some insurers will charge more.
Experience: They say experience is the best teacher, and if we don't have much experience driving, insurance companies may charge more. Some insurers won't even write a policy for a driver with less than three to five years of driving experience.
Gender: On average, males will pay more than females, especially if they're younger.
Age: Younger drivers will pay more than older drivers. Different insurers begin to give price breaks at different ages. Some begin at age 21. Others begin at age 25, or even 30. Some insurers will also charge more for drivers over the age of 70.
Home Ownership: Insurance companies generally give lower rates to homeowners because they have found a correlation between homeownership and reduced risk. You can also bundle your homeowner's insurance.
Recent Claim Trends: It's not unusual for an insurer to raise rates in a state following an event that creates a surge in claims, like a large storm.
Geographic Location: In some cases, these differences can be due to state rules that mandate certain types or levels of coverage. In other cases, an area can be more expensive because the roads are more heavily congested. Weather events can also be another driving force that affects rates by region. Hail, wind, and storms can cause damage to cars, cause accidents, and create surges in claims.
What is Not Covered by Car Insurance?
Even the best car insurance policy won't cover everything. Some insurers offer options to fill some of the gaps. Other gaps will likely never be covered.
Illegal or criminal activity: You'll find some exclusions in your policy which explain that damage caused while engaged in illegal or criminal acts will not be covered.
Rental cars: The coverages you have on your policy will extend to rental cars, but usually not if used for business, and usually not longer than 30 days. If the rental car is damaged, you may be covered for "loss of use". You want to check with your insurance agent or carrier.
Additionally, if the rental car is damaged, you will not be covered for "loss of use" when the rental company can't rent the car to someone else because it is being repaired, or for "diminution", which is the loss of value for the rental car even after it is repaired.
Also, be aware that if you don't have collision or comprehensive coverage on your own policy, the rental car will not have those coverages either, unless you purchase separate insurance from the rental car agency.
Rideshare or commercial use: Your auto policy covers you when you're not "on the job" with a rideshare company, but coverage becomes fuzzy if you are "available" to take a customer or "in transit" to pick up a customer, or even if you just dropped one-off.
Once you have a passenger, the rideshare company's insurance takes over. The basic premise is that a personal auto insurance policy is for the personal use of your vehicle. With some insurance companies, they are able to add an additional endorsement to the auto policy to cover rideshare. Check with your insurance agent or carrier to see if this is an option.
Your personal property: Personal property (laptops, phones, etc.) damaged in an accident or stolen from your automobile may be by your auto insurance policy. Some companies will cover a small amount of personal property on the auto. You want to check with your insurance company. If you have a homeowners or renters insurance policy, you may be able to place a claim with that policy, subject to your deductible.
Deliberate damage: If you set fire to your car, the insurance company won't pay to repair or replace your car. However, if someone else does those things to your car as an act of vandalism, you are covered if you have comprehensive coverage, subject to your deductible.
Riots, civil commotion, war, or acts of terrorism: These things may seem far-fetched, and you're much more likely to have a common fender-bender, but your insurance policy probably excludes all of these risks – if any of them do happen.
What is Car Insurance?
Like most insurance policies, an auto insurance coverage policy is a contractual agreement between you and the insurer. In exchange for your payment, known as a monthly premium, the car insurance company offers financial protection for you and your vehicle in certain instances and with certain terms and conditions.
Car insurance typically offers 3 types of coverage, or protection, with different states having different minimum coverage mandates.
BZ
3 Types of Protection in a Car Insurance Policy
Property coverage: this covers events like theft or damage to your vehicle in an accident.
Medical: this provides financial coverage for your or others medical expenses should any result from an accident or event while driving your vehicle.
Liability: this provides coverage for whatever legal responsibility you have for bodily or property damage that involves others.
How much your car insurance costs depends on several factors, which you can read more about below. Or, if you're ready to compare plans, check out some of our favorite providers below.
Car Insurance and Medical Payments: An Overview
As mentioned earlier, the medical coverage for your auto insurance policy is an area that's important to discuss. There are some potential pitfalls if your policy isn't robust enough to provide adequate coverage for medical expenses.
For example, if you live in a state that uses Personal Injury Protection to provide medical coverage on your auto insurance policy, you'll have choices of coverage as low as $15,000 in some states. A lower amount of PIP coverage will help to keep premiums lower. An agent or producer might also suggest a higher deductible for your PIP, also to keep costs down.
Deductibles for PIP can go as high as $2500. This combination of a high deductible and lower coverage amount can keep your monthly costs low, but you could find yourself with hefty medical bills not covered by insurance if you don't have enough PIP coverage.
In the example above, here's an example of what can happen if you are injured in a car accident with a policy that includes a $15,000 PIP coverage amount:
You'll have to pay $2,500 for your deductible.
Your PIP coverage will cover up to $15,000 in medical expenses.
However, in many cases, there is a copay of 20 percent up to the first $5,000 (after your deductible).
This leaves you paying $3,000 out-of-pocket just for medical expenses.
| | |
| --- | --- |
| PIP Coverage | Copay Amount |
| $5,000 – $2,500 | $2,500 subject to Copay |
| $2,500 x 20% | $500 Copay |
At some point, you may reach the limit of your $15,000 PIP coverage. From here:
Your coverage usually rolls over to your existing health insurance if you have some.
You may have to pay another deductible and co-pay.
Even if your deductible is only $500 with no co-pay, you're still paying $3,500 out-of-pocket at this point.
As you can see, the savings available through lower coverage limits and higher deductibles may be tempting, but also may not be worth the financial risk depending on your individual financial situation.
Ask your agent for quotes with different coverage limits, if available, and different deductibles so you can make a better-informed decision.
Car Insurance Quotes
Many companies treat insurance as a commodity, commonly available and with little difference in features or options. Amica and our Special Mention pick, USAA, both recognize that customers are buying service, not just insurance.
Insurance rates are individualized, so it's important for consumers to shop around. One company might treat you better than another in regard to price. But also consider service and policy options, and have a conversation with your agent about coverage types and limits.
An insurance policy sits there silently waiting for a claim. When a claim happens, we want to know that our policy is structured properly to protect us financially and that the service we've paid for will be there when we need it most.
Frequently Asked Questions
Is there any way I can lower my car insurance premiums?
You can often get a lower premium by maintaining coverage without any gaps in coverage. You can also lower your premium with discounts. Bundling your products is another way to lower your car insurance premiums.
Answer Link
How do I ensure that I'm properly covered for car insurance?
The best thing you can do is talk to your insurance carrier or agent and be honest about your car and driving history. If you have made any modifications to your vehicle, let your insurance company know so that you will be covered in the event of a loss. It's a good idea to maintain more than the state minimum coverage — you want to replace your car for the full value if you have to.
Answer Link
What kind of discounts are usually available for car insurance?
The most common discounts available are multi-policy and auto-pay, but every company is different. Other discounts that are widely available are loyalty, good student and anti-theft device discounts.
Answer Link