Benzinga Money is a reader-supported publication. We may earn a commission when you click on links in this article.
Learn more.
Sports cars can move at neck-snapping speeds, so insurance can be tricky to acquire. Whether you already own a sports car or you're considering adding one to your garage, the insurance coverage you choose can make a big difference in how well your sports car is covered.
The Best Sports Car Insurance:
What is Sports Car Insurance?
Sports car insurance is an auto insurance agreement between you and an insurance company that protects you from financial loss in case of an accident. It's specifically designed with a sports car in mind.
In the case of high-value or high-horsepower sports cars, you may even find some well-known insurers who won't insure certain makes or models of vehicles or vehicles above a certain value. If you insure a high-value or vintage sports car, that's when you may need specialized coverage.
Most cars depreciate rapidly. Standard car insurance factors this steady depreciation into the coverage amount.
For example, let's say you paid $150,000 for an Audi R8 Coupe in 2015. R8s don't depreciate as fast as most other Audis, but by 2019, the car is worth about $40,000 because it depreciated about 28%. When you bought insurance for your Audi, the insured value of the car was close to the purchase price. Over time, the coverage amount quietly decreased along with the value of the car.
This type of decreasing coverage is problematic for some sports cars — the type that holds value extremely well or goes up in value. If you're the owner of a classic sports car or an exotic, standard car insurance probably isn't a good fit. In most cases, the coverage amount decreases over time and may even fall below the true value of the car.
For financed sports cars, the gap between the coverage amount and the insured value may be a good reason to consider gap insurance as well.
Some nationally-known insurers insure high-value sports cars and even some exotics, but be aware that there may be some usage and storage limitations. Insurers may limit the annual number of miles you drive the car or may require that the car is kept in a locked garage.
Types of Cars Covered
The definition of a sports car can cover a wide range of vehicles. On the high end, expect to find cars like Lamborghini, Ferrari, Bugatti, Bentley, McLaren and even Tesla's much-anticipated Roadster. Most of these cars are well into six-figure price tags and some may be seven figures.
Don't expect every insurance company to fall over themselves trying to earn your business for these expensive cars. The claims can be massive in the event of an accident. There's less risk for insurers to insure minivans and sedans, which is why many insurers eschew higher-powered vehicles or high-value vehicles.
Less expensive but sometimes still tricky to insure can include cars like the Dodge Viper, Nissan GT-R, Dodge Challenger SRT Demon or Ford Mustang RTR. More common variants of sports cars are typically easier to place with an insurer. Of course, being an experienced driver and having a clean driving record is helpful.
Types of Coverage
Insurance coverage for sports cars follows a similar structure to cars, trucks, and vans. A typical policy provides coverage for:
Collision. Collision coverage covers damage due to impact with other vehicles, stationary objects or rollovers.
Comprehensive. Comprehensive coverage is for damage due to falling limbs, hail, theft (vandalism), fire, floods and some similar risks, including glass damage.
Property Damage Liability. Property damage liability refers to damage to the property of others.
Bodily Injury Liability. Bodily injury liability covers someone else's injuries and is responsible for the cost of their medical treatment as well as lost wages, etc.
Medical Payments and/or Personal Injury Protection (PIP). Options vary by state, but your policy can provide medical coverage if you are injured by an automobile. If you already have health insurance, this coverage can be used to cover health insurance deductibles, copays and coinsurance.
Uninsured/Underinsured Motorist Protection. This coverage helps to pay for your expenses if another driver damages your car or causes an injury to you but has no insurance or doesn't have enough coverage to make you whole.
Your policy may cover loss of use (rental coverage) or may provide roadside assistance or travel expense coverage if your sports car leaves you stranded.
If you have a classic sports car or exotic sports car, collision and comprehensive coverage limits are a concern. A specialty insurer or an insurer that can offer stated value or agreed value coverage is your best bet. These two types of coverage insure your car for a fixed amount instead of a depreciating amount, which is called actual cash value.
How Much Does Sports Car Insurance Cost?
Given the range in price for sports cars from tens of thousands up to over a million dollars, the cost to insure a sports car can vary wildly.
Expect more variance in insurance rates for sports cars than you'll find with sedans or minivans — even among cars within a similar price range or vehicles with similar performance specs. For example, a 2016 Dodge Viper and a 2017 Acura NSX have similar 0-60 times but the Viper is often more expensive to insure.
Nissan's GT-R topped the list as the most expensive car to insure at a nationwide average of nearly $4,000 per year. By comparison, a Honda Odyssey minivan costs under $1,300 to insure for a year.
Best Sports Car Insurance
Some insurers are regional while others write policies nationwide. You'll also want to consider other discounts that can make your overall insurance costs more affordable, like bundling for home and auto that often reduces the cost of both policies.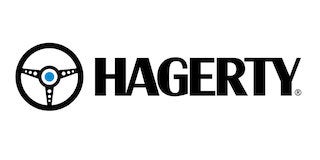 1. Hagerty
If you own a classic or collector sports car, Hagerty should be on your list to get a quote. Hagerty's Guaranteed Value coverage ensures that your car is covered up to its full value, without any surprises due to depreciation.
Sourcing parts for classics and collector sports cars can be a challenge, but Hagerty has a team in place to help locate hard-to-find parts. You won't be able to bundle home and auto policies with Hagerty, but you can earn a discount if you insure more than one vehicle.
Manage your account online or by phone. A wide network of independent agents can also help you bind coverage or handle policy matters.
2. Chubb
Another insurer that uses independent agents, Chubb is known for its agreed value coverage. If your car is totaled or stolen, the insurer simply writes a check for the agreed value without a deduction for depreciation.
If you need repairs, Chubb covers the cost of replacement parts to help maintain value and reliability. You'll also find the industry's highest rental car reimbursement coverage, so if an accident puts a temporary dent in your travel plans, you can get back on the road in comfort.
Available liability limits with Chubb are also much higher than you'll find with most other insurers.
3. State Farm
The largest auto insurer in the United States, State Farm offers proven financial strength with small-town personalized service.
Generous discounts are available for multiple cars and for multiple policies, which makes State Farm a popular choice. Manage your policy online, through a mobile app or in person with a knowledgeable agent.
State Farm is a solid choice for good drivers with mid-value sports cars.

4. Allstate
Similar to State Farm, Allstate uses a nationwide network of captive agents, which means they specialize in insurance for just one company and are well-versed in policy specifics.
Allstate doesn't insure new exotics but is a good choice for most other sports car owners.
Discounts are available for multiple cars and for multiple policies, which allows you to save money and consolidate your coverage. Manage your policy online, with a mobile app, or visit one of Allstate's thousands of agents.
Choose the Right Sports Car Insurance for Your Needs
Don't be shy about asking questions when you buy car insurance. Many policy defaults may be geared toward state minimum coverages or designed to keep quoted prices lower. However, the default coverages can often be changed to provide better coverage for you and your car.