Did you know most of our readers choose The Hartford for their professional and business insurance needs?
As a business owner, you're probably familiar with business insurance. But do you know what types of business insurance you need? Benzinga has put together this guide to professional liability insurance to help you understand the product and find the best option for your business.
Quick Look – Best Professional Liability Insurance
Best Professional Liability Insurance Options
If you think your business needs professional liability insurance, you should compare providers before choosing your policy. Here are some of the best options for professional liability insurance coverage.
1. HIG (Hartford Insurance Group)
Want to get all your business insurance in one place? Look for an insurance provider that can offer you several products. The Hartford (HIG) offers professional liability insurance and other common business insurance products, such as general liability insurance and workers' compensation insurance.
When choosing your insurance provider, you'll also want to look into its claims process and customer service options. HIG offers the ability to file all of your claims by phone or online 24/7. If you have questions or want to discuss the insurance products, you can reach HIG's customer service team by phone to get answers in real-time.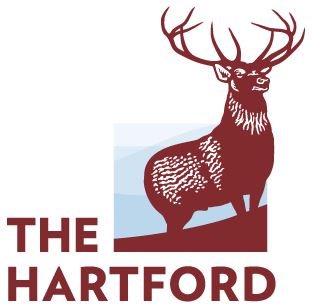 1 Minute Review
The Hartford is a leader in casualty and property insurance. It brings more than 200 years of experience in developing and providing insurance products. The company uses a quote-based pricing scheme to offer insurance in 2 main segments: commercial and personal lines. 
Its commercial segment serves over 1 million small businesses. The personal segment offers only nationally-endorsed home and auto insurance through the AARP® Insurance Program. The Hartford sells its products mainly through a network of independent brokers and agents. 
The company is also a 12-time honoree for the world's most ethical companies according to The Ethisphere Institute. It delivers the name recognition and reputation of an experienced insurance carrier.
Best For
Those looking for an experienced insurance provider
Multiple coverage options with 1 carrier
Pros
More than 200 years of insurance experience
Provides online quotes
Has a solid financial rating
Offers a wide range of commercial insurance products
Cons
Pricing is entirely quote-based
2. Thimble
Thimble goes beyond standard coverage and can help you evaluate risks and create solutions for your business.
Even the most dedicated professionals can make mistakes. Or worse, a client could allege that you made a mistake. That's where Thimble excels.
While general liability covers you in the event of physical injury or property damage, professional liability insurance coverage protects you if a client claims your negligence because a professional mistake that results in financial loss. You can also get covered in the cost of investigation, defense or false or frivolous claims for damages with Thimble.

get started
securely through Thimble Business Insurance's website
1 Minute Review
It's not often that you see something new in the insurance space but Thimble has come up with something unique — flexible small business insurance. You can buy liability insurance policies by the month, the day or even by the hour. Even better, you can apply in under 60 seconds. In this Thimble review, we'll dive into how it works and how it can benefit your business. 
Best For
Handymen, landscapers and contractors
Self-employed individuals
Seasonal business owners
Freelancers who do multiple types of work
Pros
Flexible general liability and professional liability policy options
Fast application process
Ability to pause monthly coverage
High-quality mobile apps
3. Next Insurance
When you need professional liability insurance, you can turn to Next for assistance. The firm provides a wide range of business insurance policies to its customers, allowing you to protect your business and professional license or certificate. Specifically. Next combines general liability coverage with errors and omissions insurance. You get assistance with legal fees, defense and any judgments or settlements that must be paid.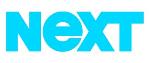 get started
securely through Next Business Insurance's website
1 Minute Review
NEXT is a business insurance provider dedicated to helping small business owners find affordable, customized policies that fit the unique risks of their industry. NEXT offers a complete suite of the most common business insurance protections that you might need, and you can apply for a policy entirely online.
Getting insurance through NEXT takes less than 10 minutes — simply choose your business type, answer a few questions about your experience and history and purchase coverage. You can adjust your policies and coverage limits to balance cost and protections with just a few clicks. 
Though NEXT's 100% online model might not be right for everyone, it can be a strong contender for digital natives in search of affordable insurance. 
Best For
Small business owners looking for quick, affordable coverage available online
Pros
Apply for a policy in as little as 10 minutes
Policies customized to industry type and need
Discounts available on bundled policies
Cons
No option for paper policy application
May need to connect with a representative if your occupation isn't listed
4. Hiscox
Your business insurance needs are different from other small businesses. Hiscox can offer you professional liability coverage tailored to the specific risks you face. Your coverage from Hiscox includes coverage for claims for libel and slander and $200,000 copyright infringement coverage. Hiscox also offers coverage claims from previous work. Hiscox offers monthly payment options with no additional fees and coverage that can begin in just minutes.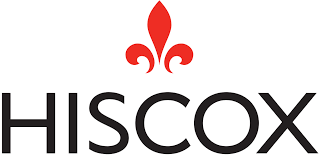 1 Minute Review
Hiscox, a business insurance company headquartered in Chicago, specializes in policies for small businesses. You'll find general liability, professional liability and property insurance offered through brokers and online.
If you're just starting out and hiring new employees, Hiscox is a great option.
Best For
Small businesses
Businesses hiring their first employee
Businesses with part-time or full-time employees
Pros
Specializes in small businesses
Offers a discount for bundling policies
No added fees for monthly payment option
Cons
Not the best option for larger businesses
5. biBERK
biBERK specializes in providing professional liability policies tailored to your small business. To get started, you provide information about the number of employees you have, your industry and where you perform your work.
biBERK then puts together a quote for your business. Unlike many other insurance companies, biBERK directly insures your business. This means that you can save up to 20% on your policies because you aren't paying an insurance broker or middleman.
Your biBERK policy may come with a retroactive date to help you receive coverage for claims that come from work you've performed in the past. You can also add cyber liability insurance to your policy to cover cyberattacks and data breaches that affect your clients.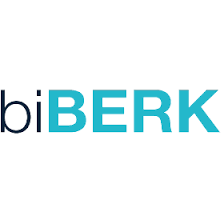 1 Minute Review
biBERK is dedicated to providing small businesses with top-tier, cost-effective insurance. Customizable policies are sold directly by biBERK, so you can save on coverage for almost any business imaginable.
Pros
Sells insurance policies directly
Strong financial backing
Cost-efficient policies
Cons
Only business policies
No additional discounts
6. Progressive
You might have other types of insurance policies outside of your business. If you prefer to keep all of your policies in the same place, look into an insurance provider that offers more than business insurance. Progressive offers car insurance, other vehicle insurance, renters insurance, home insurance and more.
Progressive's suite offers general liability, professional liability, business owners policy, cyber insurance, commercial auto and workers' compensation insurance. All you need to do is click on the "quote" button and start by entering your ZIP code and the type of insurance product you need. Progressive's professional liability insurance offers the standard coverage you'd expect, as well as coverage for work performed anywhere in the world.
What is Professional Liability Insurance?
Professional liability insurance is a business insurance product that is particularly important for a few different industries. This insurance primarily protects you against claims filed by your clients. The types of claims it can protect you against include medical malpractice claims, negligence and misrepresentation.
How Does Professional Liability Insurance Work?
If you already have a general liability insurance policy, you should know that it does not protect you against the same types of claims. Some examples of professionals who might need a professional liability insurance policy include:
Accountants
Business consultants
Lawyers
Medical providers
Real estate agents
You should know that professional liability insurance may sell under a different name. For example, if you're a medical provider, your professional liability insurance policy could be called medical malpractice insurance. It can also go by the name "errors and omissions insurance," common when sold to real estate agents.
You can only use your coverage for claims made during your policy period. You can expect your professional liability insurance policy to protect you against losses that come from a claim made against you or your business.
With any insurance policy, you can only receive coverage for claims covered by your policy. If a client or patient claims that you made an error, omitted information or were negligent, your policy will probably cover it. This is true whether you made an error or omitted information, or did not. The most careful provider can face a claim from a disgruntled client who believes that you were negligent.
Professional Liability Policies
When you compare professional liability insurance policies, you'll want to pay close attention to the wording of each policy. Some policies have more generic wording and cover a broader range of claims. Others may have more careful language in its policies. For example, if the policy says that it covers "negligent acts, negligent errors or negligent omissions," this is more restrictive than a policy that covers "negligent acts, errors or omissions."
Your professional liability insurance won't cover everything. Some of the protections not included in these policies:
Criminal prosecution
All forms of legal liability (only the legal liabilities listed in your policy are covered)
Coverage for cyber liability (data breaches and other issues related to technology)
If you purchase your professional liability insurance policy from a company that offers other business policies, you may be able to add on separate policies.
Average Cost of Professional Liability Insurance
The cost of your professional liability insurance depends on a number of factors:
Your industry
The size of your business
Your deductible
The amount of coverage you have
You can save on your professional liability insurance policy by bundling. If you purchase multiple products from the same provider, you might have the option to bundle your insurance products. Bundling can earn you discounts on your policy. You'll also benefit from keeping all of your policies in the same place.
Speak with your insurance agent about other discounts that you qualify for. You may be able to receive discounts for lowering risks at your business. Some insurance providers also offer loyalty discounts for your continued business and group discounts for being in a certain profession.
Do You Need Professional Liability Insurance?
If you specialize in a certain industry, you should consider getting professional liability insurance. General liability insurance does not offer the same protection as professional liability insurance policies.
Shop around and get quotes from a few different insurance providers. Most providers will suggest insurance products for you based on your industry, the size of your business and your specific needs.
Frequently Asked Questions
What is covered under personal liability insurance?
Personal liability insurance pays for property damages and physical injuries for people visiting and living in your home.
Answer Link
What amounts of personal liability insurance are necessary?
You want to carry personal liability insurance ranging from $100,000 to $500,000.
Answer Link