Want to find the best coverage? Most of our readers prefer Lemonade for their home insurance needs.
If you own a home and have a mortgage, home insurance is required. And even if you don't have a mortgage, it's a good idea.
Homeowners insurance protects you from accidents and disasters that occur inside your home, in detached outbuildings like sheds and garages, and even on the property itself. Home insurance offers legal protection, as well.
Learn more about the best homeowners insurance providers now with Benzinga's guide.
Best Homeowner's Insurance:
The Best Homeowners Insurance
There's no shortage of available home insurance options. From the newcomers bursting onto the scene like Lemonade to the reliable players like State Farm and Allstate and the companies in-between like Progressive and Esurance, there's an insurance option for every need and every budget. The following options are some of the best.
1. Lemonade

Best For
Ratings, price and customization
1 Minute Review
Lemonade home insurance provides a top-rated homeowners insurance experience that's easy and hassle free. Award-winning customer service and digital, super-fast everything from just $25 a month.
Lemonade uses technology to simplify the home insurance claims and sign up process. You can buy a policy in just a few minutes by answering a few simple questions, and some claims can be  paid instantly using its innovative AI technology. 
The app has high user ratings and keeps you connected with your policy. Lemonade may also donate a portion of your premiums to a charity of your choice each year through its Giveback program. 
Best For
Those looking for an ultramodern home insurance experience
Those looking to switch from other homeowners insurance coverage
Tech-loving homeowners who want fast, efficient home coverage
Pros
Get coverage in as little as 90 seconds
Most claims paid in less than 3 minutes
Leftover premiums support charities you care about
Buried utilities and equipment failure endorsements available
Cons
Not yet available in all states
Lemonade provides a top-rated homeowners insurance experience that's easy and hassle free. Award-winning customer service and digital, super-fast everything from just $25 a month.
Lemonade offers home insurance for the tech-savvy consumer. Using insurtech, Lemonade provides a seamless insurance experience from quote to coverage.
Using the Lemonade app you can get insurance in 90 seconds. It takes about 3 minutes to get paid for a claim. Boasting simplicity and transparency, Lemonade takes a flat fee, pays claims quickly and donates what's leftover to causes close to your heart. It's like receiving and giving all in one.
Coverage includes things like theft (whether inside or outside your home), perils (fire, water damage, storm damage) and extra living expenses.
Lemonade Home is available in the following states: Arizona, Colorado, Connecticut, District Of Columbia, Georgia, Illinois, Indiana, Iowa, Maryland, Massachusetts, Michigan, Missouri, Nevada, New Jersey, New York, Ohio, Oklahoma, Oregon, Pennsylvania, Rhode Island, Tennessee, Texas, Virginia, Washington, and Wisconsin.
2. Kin (Florida Only)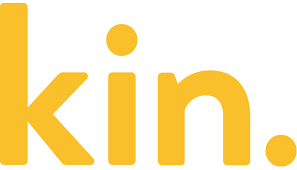 Disclosure: Only available in Florida and Louisiana.
Best For
Homeowners in catastrophe-prone areas
1 Minute Review
Kin Insurance, born in 2016, gives homeowners a new insurance option. It strives to provide easy-to-understand home insurance policies and service to homeowners everywhere, even in catastrophe-prone coastal areas. You can expect affordable coverage and customized policies from Kin.
Best For
Homeowners in catastrophe-prone areas
Homeowners who need help understanding coverage
Pros
Walks you through your policy so you understand your coverage
Deals on hardware and services to keep your home safe
Coverage of high-risk weather catastrophes
Easy to sign up online
Cons
Coverage not available in all areas
No discount for bundling with auto policies
Take a serious look at Kin if you want to save money on home insurance. Kin Insurance curates data and packages policies that fit your needs exactly. The best part? You can insure your home or property in less than 15 minutes, thanks to Kin's easy and efficient online application. Here's why you want to take a look:
The more your home can withstand Florida weather, the cheaper your premium will be.
Customer service reps answer your questions right away.
Home insurance policies offer hurricane and wind protection.
Get a custom quote with Kin Insurance and see why this up-to-the-minute insurance company satisfies Florida homeowners all across the Sunshine State.
3. Allstate

Best For
No Recent Claims
1 Minute Review
Allstate is one of the best-known insurance companies in the business and for good reason. It offers a range of coverage options so you can tailor your coverage to your needs. You can apply for a policy through a local agent or online. Even if you buy a policy online, you can still get assistance from a local agent, which can be helpful when it's time to file a claim. 
Allstate's claims process is clear and you can track it online so you know exactly what's going on. It also has a mobile app that you can use to pull up ID cards, take photos for a claim and pay your bills. Allstate is a good choice for those with multiple policies and who like personal service.
Best For
Home owners with multiple policies
Home owners without a recent claim
Pros
Ease of online service or through an agent
Clear claims process
Useful mobile app
Cons
Average customer satisfaction for claims
Optional coverage like yard and garden not available in every state
Allstate provides quality coverage for your home. Local agents make sure you're getting the right coverage for you and your home. Coverage includes things like theft, fire and smoke, windstorm or hail, falling objects and frozen plumbing.
You'll need special policies to cover events like floods or earthquakes. Agents will help you take advantage of the company's innovative tools and a plethora of discount opportunities. Discount opportunities include multi-policy, payment, claim-free, protect device, loyalty and early signing.
Allstate also offers many resources and learning tools to help you understand different types of insurance and how it can benefit you.
4. Progressive
Best For
Access to vetted companies
1 Minute Review
Progressive is known for its auto insurance, but you can purchase home and rental property insurance through Progressive as well. 
Progressive doesn't directly offer coverage. Instead, it connects you with vetted companies. If you already have Progressive auto insurance, buying your property or home insurance through Progressive allows you to take advantage of a discount for bundling your policies. 
The coverage and discounts vary depending on which company you choose and which policy options you choose. You can purchase basic coverage or add on additional coverage for specific needs like expensive jewelry or art. 
Progressive can connect you to some of the best homeowners insurance companies. Learn more now.
Best For
Current Progressive policyholders
An easy home insurance shopping experience
Pros
Discount for bundling
Access to vetted companies
Cons
Doesn't directly offer home insurance
Mobile app doesn't support home insurance
With Progressive homeowners insurance, you get a lot of standard coverage and the opportunity to add more. This insurer is not afraid to put its offerings to the test. Directly from the Progressive site, you can compare rates and coverages from multiple companies.
Insurance coverage includes damage from wind, fires, lightning and theft. Coverage also extends to injuries that happen on your property and liability claims. You can also score a lot of discounts for things like bundling homeowners with auto insurance, getting quotes 10 days prior to the beginning of your policy start date, and alarms and safety devices.
5. American Family
American Family understands that you don't just live in a house, but a home. And everything that makes up that home is uniquely yours and worth protecting. American Family homeowners insurance policies are customizable so that your policy, like your home, is unique to you. Its coverage includes the usual damage from storms, fires, theft and the like. It also includes personal property, temporary living, and liability protection.
It offers many extras like equipment breakdown, sump pump and water backup, matching siding protection, and credit theft protection and monitoring. American Family is a solid choice for if you want to make your home insurance policy fit you and your stuff, rather than trying to fit into a policy.
6. Farmers
Best For
People living in disaster prone areas
1 Minute Review
Farmers Insurance, one of the oldest insurance companies in the country, remains a leading nationwide natural disaster insurer after nearly 100 years in business. The company caters to a wide range of homeowners and provides 3 easy-to-understand coverage plans for customers of varying experience levels and additional options for individuals in disaster-prone areas. Farmers also provides unique discounts — but you may pay higher premiums compared to its competitors.
Our Farmers Home Insurance review covers everything you need to feel confident when you purchase a new Farmers home insurance policy.
Best For
New families and inexperienced homeowners
Customers who want to bundle multiple policies
Homeowners who live in natural disaster-prone areas
Pros
Offers a wide range of discounts based on safety, security, policy bundles, claim avoidance and loyalty
Robust mobile app
Large agent network, so help is more accessible
Cons
Receives average customer service ratings
Higher premiums compared to competitors
While one feature in your home may have tipped the scales toward your purchase, you still need to protect your entire home, its contents and your family. Farmers gets it. It offers 3 policy tiers: You pick the tier that fits your budget and needs best.
From there, each of the tiers is flexible so you can add or change coverage. It gives you a starting point if you need a little direction when it comes to insuring your home. Farmers also offers value-added features at each policy level. These features include declining deductibles, claims-free discount, claim forgiveness and cosmetic damage. Something not often considered is cosmetic damage. Cosmetic damage covers the cost after the functional damage is fixed.
So, if a pipe bursts inside your wall, regular protection will cover fixing the pipe. Cosmetic damage coverage will patch and paint your wall so it's as good as new.
How Does Home Insurance Work?
The way homeowners insurance works is quite simple: You pay insurance premiums and in return the insurance company protects your home.
BZ
Key Points
Home insurance covers damage and destruction to the structure or belongings, protection against theft and personal liability claims due to harm or injury to others on the property.
There are three basic types of coverage:

Cash value
Replacement of cost
Extended replacement cost/value

Rates are determined by the insurance company's risk. These risks can focus on the geographical area or the homeowners themselves.
What's Covered Under Homeowners Insurance
It's important to understand your insurance coverage before you commit to a policy and before you need to use your insurance. Here's a basic rundown of what homeowners insurance covers:
Disasters
Homeowners coverage gives you protection against natural disasters like fire and rain, burglaries and even legal issues that might arise due to injuries on your property. If you're the victim of a fire, for instance, the insurance company will pay to repair the damages — even build you a brand new home.
Homeowners policies cover your structure for natural disasters like:
Fire
Hurricane
Rain
Hail
Lightning
Most policies even cover detached structures on your property, like garages and fences, tool sheds and gazebos. When purchasing homeowners insurance, be sure you have enough coverage to rebuild your home if necessary.
Possessions
Homeowners insurance also covers your personal belongings, items inside the structure like:
Furniture
Clothes
Appliances
Electronics
Family heirlooms
Homeowners insurance does not always pay the full value for personal belongings. If you have a cash-value policy, the insurance company will usually pay around 20% for the depreciated value. If you have replacement insurance, however, you get the current market price.
Liability protection
You don't think about liability protection until you need it. What if a guest gets injured on your property? You can be sued. Homeowners insurance protects you against such liabilities.
Let's say for example you accidentally spill red wine on someone's $10,000 gown while hosting a party at your house. You are going to be liable for that dress.
If you have homeowners insurance, you're covered. If at that same party your dog gets loose and bites someone, you'll be liable for that as well. You could very well be on the hook for all their medical bills and legal expenses if they sue you.
What's Not Covered Under Home Insurance
Most natural disasters are covered by homeowners insurance, unless otherwise specified. There are a few types of damage that are never covered and require separate policies.
What's not covered? Mainly floods and earthquakes. Landslides and sinkholes, too. Hurricanes and anything pertaining to wind and rain are covered.
Floods and earthquakes are not covered because they're considered ground movements. Both flood and earthquake insurance can be purchased separately. Some areas require it, but not all. Flood insurance is provided by FEMA's National Flood Insurance Program. Natural events included in coverage are:
Floods
Earthquakes
Landslides
Tornadoes
Sinkholes
Homeowners insurance also does not cover normal wear and tear and damage the homeowner causes to the structure. Accidental disasters like fire are covered.
Is Home Insurance Required for a Mortgage?
While there is no law that requires you have home insurance, if you have a mortgage, it's required by your mortgage company. Your lender has to protect its investment.
Even if you don't have a mortgage, it's a good idea to have home insurance. Home insurance also protects you against legal issues, say if someone were to get injured in your home or on your property.
What is an Earned Premium?
An earned premium is the portion of your premium that an insurance company has collected for an expiring policy. Premiums were paid while the policy was in force, but the policy has since yet expired.
During this period, it's the insurance company that covers the liability. Any fees paid by the insured party subsequently are known as unearned premiums.
How Home Insurance Premiums are Determined
Ever wonder how your home insurance premiums get determined? There is a process. It depends on the insurance as much as it does the insured.
Factors that come into play when determining home insurance premiums include:
Risk
Location
Value of the home
Replacement cost
Claims history
Credit history
Age of home
Amount of deductible
Home Insurance Premiums by State
Click on a state for details
Nationwide
Home Insurance Rates
Average Annual Rate
$

1,271

Average Monthly Rate
$

105
Property Crime Statistics
| | |
| --- | --- |
| Burglary Count | 1,579,527 |
| Theft Count | 5,706,346 |
| Odds of being victim | 1 in 37 |
Frequently Asked Questions